Dublin University Football Club's (DUFC) second team had a dominant victory on Monday against St. Mary's College, winning 21-5 after a hard fought match at College Park.
The beginning of the match didn't signal good things for Trinity, as numerous handling errors and tight defence from St. Mary's left them stuck within their own half for most of the first quarter. An early lineout from St. Mary's set the tone for these set pieces, as they easily won it and gained serious yards from the resulting maul. But the Trinity boys showed great commitment, managing to turn it over and run the ball from their own 22 into the opposition half.
It wasn't until 25 minutes in that Trinity finally had a scoring opportunity, after a beautiful kick into the corner left them close to the try line. Despite winning the resulting lineout, St. Mary's fouled in the maul and gave Trinity an opportunity to score from a five-metre scrum. The whole pack came together as one to push St. Mary's over the line, allowing Trinity's number 8, Conor Gleeson, to plant the ball for their first try. The try was subsequently converted by outhalf Oisin Brady.
ADVERTISEMENT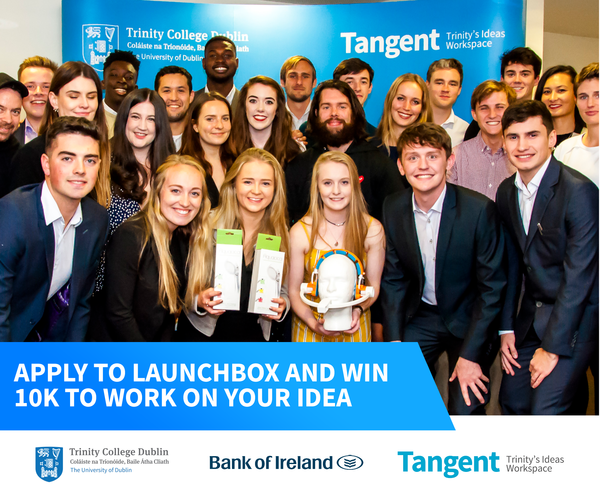 Trinity were on the defence for much of the rest of the half and some excellent defending was needed to stop both a scrum and a maul on opposite sides that looked close to over from a spectator's view. The team received a boost just before the half ended when the St. Mary's hooker was sent off for a trip. The men in blue then had an opportunity to narrow the gap to four after being awarded a penalty, but struck it far wide.
Trinity came out fired up for the second half, and soon after the restart number 12, Michael Courtney, ran the ball solo from his own half after a break from the scrum and touched down for the second try, with another successful conversion from Brady. It wasn't until the 27th minute of the second half that St. Mary's finally got on the scoreboard after winning another lineout and eventually driving over in the corner after numerous phases. The conversion attempt was unsuccessful, leaving Trinity 14-5 ahead. The next ten minutes saw Trinity almost exclusively defending within their own half, but after trying to gain ground with a kick that was immediately returned, they changed tack and began to make impressive yards with some spectacular hand offs and runs. These allowed number 15, Thomas Gaston, to score and end the game 21-5, despite Trinity's efforts to push for a bonus point. The win leaves them top of the league with 18 points. Next match will be away to Greystones next Monday, November 16th.
Starting team:
15 – Tom Gaston 14 – Killian O'Leary 13 – Ruadhán Magee 12 – Michael Courtney 11 – Jack Donovan 10 – Oisin Brady 9 – Brian Slater 1 – Andrew Heffernan 2 – Paddy Finlay 16 – Jimmy Butt 4 – Eoin Gleeson 5 – Jack Henessey 6 – John Wallace 7 – Harvey Clinch 8 – Conor Gleeson
Bench:
17 – Cormac Keane 18 – Andy Keating 19 – Aengus Officer 20 – Conor Murray 21 – Sully 22 – Zach O'Hagan