The College Finance Committee has approved a three per cent increase in non-EU undergraduate and postgraduate fees for the 2016/17 academic year, The University Times has learned. The proposed increase will go to the College Board for final approval.
This increase comes a year after a three per cent increase was implemented for both undergraduate and postgraduate courses for the current academic year, after being approved by the committee on October 29th, 2014. A five per cent increase had been implemented the previous year.
At that meeting, the committee had invited the College's Financial Planning Manager to submit a proposal for fee increases in the 2016/17 academic year during last year's Trinity term, but the proposal was pushed back until the most recent meeting.
ADVERTISEMENT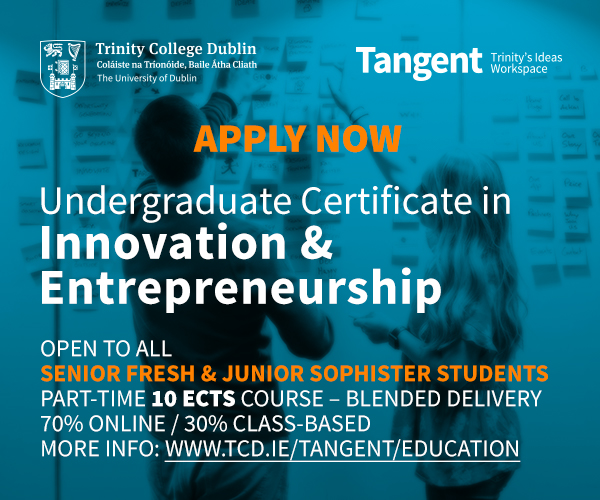 Unlike EU students, students from non-EU countries are not eligible to have their tuition costs paid for by the Higher Education Authority (HEA). In Trinity, a typical arts student will pay €16,925 in tuition fees, while medicine and dentistry students may pay up to €30,000. While the state decides the level of EU fees, as well as the student contribution, it is within the remit of each university to set its own non-EU fees.
According to the most recent Senior Lecturer's report, there were 1,775 non-EU students in Trinity in the 2013/14 academic year. The increase in non-EU fees comes against a backdrop of consistent rhetoric from College that seeks to promote Trinity globally and attract international students, with the 2014–19 Strategic Plan emphasising the need to "attract students of the highest calibre from all continents". In recent years tuition fee-paying non-EU students have been seen as a way to offset the deficit in state funding.
Lynn Ruane, President of Trinity College Dublin Students' Union, was critical of the proposed increase: "I think it's unfair to have an increase in any sort of fees, when the situation in Trinity College, and in Dublin, hasn't improved. We're still at a really high cost, in terms of the cost of living. Rents are still really high, accommodation is still poor, and I'm definitely against an increase until these things are addressed." However, Ruane added that she would not automatically oppose an increase of fees in the future if international students were consulted in terms of "their say and the quality of education that they receive."
College did not return a request for comment by the time of publication.