Women are largely underrepresented in Irish student sports scholarships, according to a recent Sunday Independent poll. The poll reported that, of 61 sports scholarships awarded in Trinity College last year, only 15 were to female applicants. Although the Sunday Independent highlighted a number of areas of concern for women in sport, Trinity's representation in this poll may not reflect recent gender trends in Trinity's Sport Scholarship Programme. Sports scholarships can be a huge opportunity to attend a college that you may not have been able to meet the entry requirements for academically, so it is important that everybody is represented equally. They can also set you up for a career in sports, for example, you could write for a popular sports site, present sports shows, or of course play sport itself.
Of the 61 Sports Scholarships awarded in 2014/2015, 30 were allocated to rugby players, who were all men. The allocation of scholarships to rugby players was so disproportionate that they even got their own poster around campus. This was not a measure of convenience, but, rather, a distinction between two scholarship programmes that currently run at Trinity: the Trinity Sports Scholarship programme, funded by the Trinity Sports Department; and the Trinity Rugby Scholarship Programme, primarily funded by Dublin University Rugby Football Club (DUFC) in association with the Trinity Sports Department. Looking at the student recipients of the Trinity Sports Scholarship, without any consideration of rugby players, 15 of the 31 recipients were female.
The 2014/2015 gender distribution is not a stand alone occurrence. The lowest percentage of female sports scholarships was in 2012, when only 30 per cent of the 20 scholarships were allocated to women – 6 women and 14 men. However, the very next year, in 2013, women were awarded over half the sports scholarships –10 women and 8 men.
ADVERTISEMENT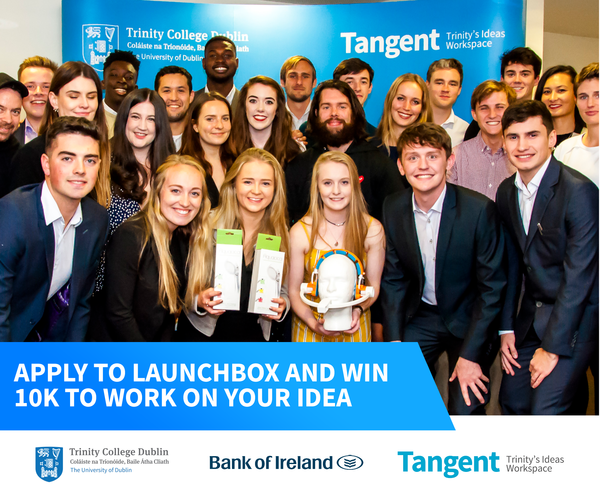 2014/15 was the first year that such an abundance of rugby scholarships were so evidently seen associated with the Trinity Sports Scholarship programme. The current programme, however, indicates the further development of a pre-existing DUFC rugby scholarship programme through its integration with the Department of Sport rather than the creation of a newly focused programme, according to Michelle Tanner, head of Sport and Recreation in Trinity College Dublin. DUFC are primarily involved in the recruitment, selection and development of the recipients of the rugby sports scholarship. This is not to suggest that any blame for the lack of any female rugby sports scholarship recipients should be deflected from the Sports Department to DUFC, but more likely signifies the gulf in performance and participation levels between the men and women's game.
Speaking to The University Times about the selection criteria for the Sports Scholarship Programme, Tanner informs that, beyond meeting the minimum academic requirements, sports scholars are recruited based on their individual achievements exceeding a sport-dependent threshold, as well as the development goals and agenda of the relevant club. Tanner quoted the investment in hockey sports scholars for DU Hockey Club as an example of a this developmental drive. In 2014/15, almost one third of the non-rugby sports scholarships were awarded to hockey players – 4 women and 5 men. Given that DU Ladies Rugby Club compete in a much lower relative league to their male counterparts, and enter only one team in all competitions as opposed to the multiple men's teams, the lack of female rugby sports scholars is unsurprising. Niamh Byrne, captain of DU Ladies Rugby Club, argues that targeting and supporting a female rugby sports scholar could be the drive needed to help progress the team through higher divisions, which could then warrant the inclusion of further female sports scholars. "A number of our girls have played at a provincial, and even International level, at under-age but it is not recognised in the same way as the men who do the same", Byrne claims referring to the national recognition of the women's game.
Tanner addressed the difference in men and women participation levels and explained that the Sports Department and Student Sports Ireland, the national student sport sporting body, are working hard to bridge this gap. One way this is hoped to be achieved is through increased integration of women and men domains of a club into one singular entity, focused on the development of the sport as a whole rather than the individual teams. The Sports Department have seen successes in the rugby, hockey and GAA clubs in this regard and any attempts to create new sports clubs must cater for both a men and women's domain. Tanner expressed a particular desire to re-engage women who abandon college sports they begin training with. Tanner also emphasised that the Sports Department encourage the inclusion of women in sport in many different ways beyond that of traditional sports clubs, explaining that women have great participation levels in Trinity Sport volunteer roles and engage with fitness classes in the Sports Centre. One of the greatest ways to maximise female participation, she believes, is through encouragement from increased female leadership in sport.
Moving beyond gender, the Trinity Sports Scholarships continue to expand and diversify, leading the way in integrating, encouraging and inspiring participation in sport to all students. Two scholars are selected annually in association with the Centre for Inclusion and Intellectual Disability, and two Victory scholarships are awarded to international postgraduate students in association with "Sport Changes Life", which involves an important communal aspect with young people around Dublin and Ireland.