The historic success of the Irish marriage referendum is laden with a great debt to the student voters of the country. Indeed, as Yes Equality badges were pinned in their hundreds and voter registration drives organised across the nation's campuses, it was acknowledged that this was a strategic plan designed for triumph. With one monumental social change wedged firmly under our belts, students are recognised as being one of the defining demographics in Irish politics today. After the passing of Trinity's Environmental Society's motion for College to divest its indirect holdings in fossil fuel companies, students are faced with yet another opportunity to play a direct part in effecting change.
Just as the marriage equality referendum has a debt to student voters, Environmental Society's campaign owes something to similar divestment campaigns across the world, but in particular to those of UK and US universities. I imagine someone studying political management, learn more about this degree at somewhere similar to George Washington University, would find this so interesting to study but I digress. The Divest Harvard campaign was among the first such campaigns launched in US colleges, beginning their work in 2009 and launching the campaign officially in 2012. Speaking to The University Times by phone, Mike Leonard of Divest Harvard notes that it was done in response to the other divestment campaigns cropping up across the country: "we sort of took on the national symbolism and colours of other campaigns that were there before."
It didn't take long before nearby Boston University (BU) followed suit in 2011, presenting a petition with 3,000 signatures to BU President, Robert Brown. More recently, Queen's University Belfast (QUB) launched their own divestment campaign in December 2014, joining the dozens of universities across the US and UK to do so, including Stanford, University of Oxford and University of Glasgow.
ADVERTISEMENT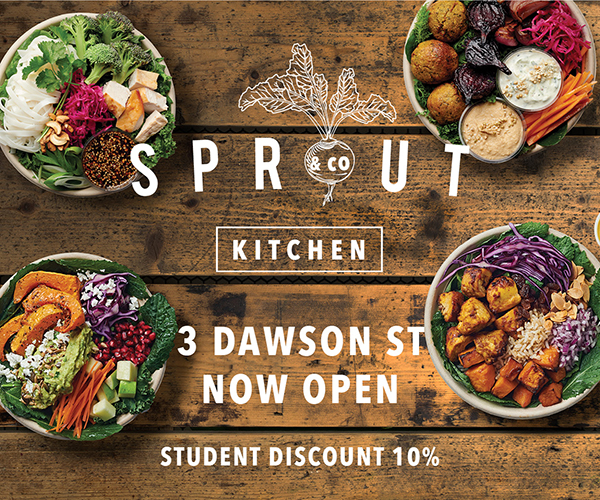 Despite the relative inexperience of the campaign, Trinity's divestment movement has already proven more successful in certain areas than those of its fellow universities. Prior to launching the campaign, the Environmental Society issued a freedom of information request in which they learned of Trinity's €6.1 million indirectly invested in oil-related companies – 3.5 per cent of its €170 million endowment fund. Such information is yet to be divulged in other colleges like Queen's.
Speaking to The University Times by phone, Ben Christman of Fossil Free QUB talks of the difficulty in obtaining details of the college's financial investments. As with Trinity, a freedom of information request was sent in December 2014. The college refused to share the information. Christman, who has a law degree and experience doing law research, investigated whether this was a lawful thing to do, and appealed. After appealing the first request, the university administration provided scant details on where their investments lie, and through this the group has since worked out that QUB has direct investment in Shell and BP. Nonetheless, they are awaiting a full breakdown of the university's investments, ordered by the UK's Information Commissioner's Office. The breakdown is due to be released this week.
Despite the relative inexperience of the campaign, Trinity's divestment movement has already proven more successful in certain areas than those of its fellow universities.
It is an obstacle that BU faces also, having had zero communication from the university on investment details. In this sense, it is evident that Trinity's campaign has at least a slight advantage. As Christman says of QUB: "There's no transparency and very little communication from the university as well."
The struggle to obtain such classified information and foster effective communication with prominent university administrations is aided by the co-operation between students and faculty in the campaigns. BU professor of biology, Ed Loechler, is one such faculty member of Divest BU and with his colleague, Nathan Phillips, works to liaise with college officials on matters of divestment. Speaking with The University Times by phone, Loechler mentions how the student petition in BU was supported by a similar petition signed by 300 members of faculty collected in 2014. He mentions how a number of "activist faculty" were assembled, meeting regularly with students to collaborate on the issue. Indeed, Loechler is himself something of an activist, having been involved in anti-Iraq war campaigns and the Black Lives Matter movement in the local Boston area.
When asked about the effectiveness of collaboration between students and faculty on the divestment campaign, he says that one of the biggest obstacles is seeking out the people who both have an awareness of the need for climate change, and the determination to work toward change. "Many faculty at BU are sympathetic to the issue of climate change, but they don't do anything about it." He further states that the working relationship between faculty and students is what enables the achievements of the group: "it's a little bit easier for the faculty to communicate with the administration, but it's much easier for the students to have access to the student body. So there's a kind of reaching out in either direction so that we do much better collaboratively than we could possibly do individually."
Indeed, in comparison to other university divestment campaigns, BU would appear to have a far more rational and united take on negotiation. This owes something to the kind of mechanisms created to enable communication in student bureaucracy. BU has the Advisory Committee for Social and Responsible Investment (ACSRI), a college body that evaluates BU's investments. Loechler describes it as a "very thoughtful, open group" in terms of negotiating with students and faculty.
In contrast, Harvard has the Board of Overseers and the Harvard Corporation, the latter of which has final say in what is done with the university's endowment of $37.6 billion, of which $79.5 million is invested in fossil fuels. There is also an undergraduate council which holds referenda and promotes student issues to the college. Leonard says that despite this council holding a student referendum in 2012 on divestment from fossil fuels, which passed by a majority, the corporation has only ever refused or ignored Divest Harvard's attempt at negotiation. As Leonard says: "we feel there is a disconnect between the Harvard Corporation and the student body as far as decision making and accountability is concerned."
The case for divesting is, by all accounts, a wholly logical one. Sitting down with The University Times, Colm Tong of Trinity's Environmental Society explains that, as fossil fuels become more scarce, the industry becomes a far riskier area for investment. In this sense, it is a wise financial, as well as ethical, move to switch to investing in renewable energy where growth and thus profit is more likely. If this is the case, what is so indispensable about fossil fuel investment that some of the wealthiest and most influential universities in the world refuse to divest their shares?
If divesting is both ethical and financially beneficial, what is so indispensable about fossil fuel investment that some of the wealthiest and most influential universities in the world refuse to divest their shares?
Leonard explains that the reason frequently given by Harvard administration is that the university does not want to politicise the endowment fund. He views their logic as being that Harvard is using the endowment to fund research and solutions, yet they are actively contributing to one of the most pressing issues of our generation.
This is particularly interesting when considered alongside the knowledge that Harvard invests in Anadarko Petroleum. The company was recently involved in the largest environmental settlement in history whereby they must pay $5.15 billion to clean up sites of pollution created by one of its subsidiary companies. Furthermore, as Christman notes, "to suggest that divestment from fossil fuels is a political act assumes that the status quo is non-political," a fundamentally problematic stance to take.
Similarly BU offers questionable reasons for its reluctance to divest, one being that it could be viewed as a suppression of free speech. Loechler states that this could be exactly as it sounds – that those in the college community who oppose divestment may feel discriminated against and thus excluded. However, he also suggests that it may be code for a worry that "faculty who want to get grants from fossil fuel companies, or want to engage fossil fuel companies, would be discouraged from it by fossil fuel companies." While it could be viewed as positive that a university would place the research goals of its graduates so highly, it surely isn't a worthy defense of contributing to environmental damage.
Another questionable argument offered by Harvard and BU is that if they were to divest it would make little difference in terms of slowing down climate change. Leonard highlights how unsettling an opinion this is to be held by what is considered one of the most prominent universities in the world. He states that if Harvard were to divest, it "would be committing to a different future and different line of action. That is not only symbolic but it's also influential because if Harvard does something then other people tend to do it."
When asked why he feels Harvard refuses to divest, Leonard suggests that initially there may have been a perception that it was the wisest move financially as it would not negatively affect the university's endowment fund. However, "as it's gone on it becomes a sort of thing where Harvard doesn't want to seem like it's made a mistake. It doesn't want to submit to students."
As Christman notes, "to suggest that divestment from fossil fuels is a political act assumes that the status quo is non-political," a fundamentally problematic stance to take.
If the network of student-led divestment campaigns suggests anything, it is that the student voting voice is one steadily coming into its own across the board. Ireland has already proven the strength of its student voting population on a global scale, and thus fits seamlessly into the broader student political climate. As Loechler points out, each campus divestment movement is "fighting against entrenched, wealthy, well-funded, influential leaders who are just sympathetic to the interests of the fossil fuel industry." As impressive as this is, what is even more so is the intimidation evidently felt by a number of universities.
Due to this sense of unity in the face of great difficulty, transnational student networks have been created organically between the colleges involved. Loechler mentions how the divestment campaign in Boston College is meeting greater obstacles than BU, and so Divest BU organised a rally on their behalf. Similarly, Leonard speaks of the solidarity Divest Harvard has been showing Fossil Free MIT, who at the time of our interview was holding a week-long sit-in on the MIT campus. The Fossil Free MIT student group urged their President, L Rafael Reif, to form a committee where suggestions could be presented for consideration on their investments. The committee voted 9-3 in favour of divesting from coal and tar sands shares. However, Reif rejected the committee's recommendations, and furthermore declined to discuss the ethics of investing in climate-denying corporations. For these reasons, the Fossil Free MIT group have staged their sit-in. Loechler states that: "All of these things are because boards of trustees are wealthy individuals and by and large wealthy individuals tend to be sympathetic."
Closer to home, Fossil Free QUB have very recently started a conversation with Trinity's campaign, even sending representatives to Dublin to liaise with Trinity's members. Their communication was facilitated by peopleandplanet.org, a student-led NGO that "empowers young people with the skills, confidence and knowledge they need to make change happen, at home and globally," according to Naia Bazin Lopez of the organisation, who spoke to The University Times by email. The organisation's Fossil Free campaign has since spread to 68 campuses over the course of its three-year existence. Indeed, Christman expresses a hope that the inter-university relationship will continue to blossom, saying: "I think the possibility of a island of Ireland Divestment network would be quite interesting."
In the global divestment debate, logic and technology is on its side. Each new year brings new inventions that aim to help slow down climate change, while the argument in favour of it is enormously rational. However, the student divestment campaigns are what demonstrate the demand for change. With the student referenda in BU and QUB passing with 75 per cent and 83 per cent in favour respectively the consensus is obvious. The point must be made that these are the lawmakers and politicians of the future, with the voices that are going to shape the world. Listening to them is one small way of ensuring that there's still a world for them to shape in a few decades.
Correction: Nov 7, 2015
An earlier version of this article incorrectly referenced the MIT student divestment group, Fossil Free MIT, as Divest MIT. It also stated that the group's members formed a committee to discuss the university's fossil fuel investments. The committee was actually formed by the MIT President at the urging of the student activists.