Imagine logging on to a website, inserting your name, address, PPS number and Eircode, and being able to register to vote or change your voting address within five minutes. Wouldn't that be handy? Many of you may ask "can I not do this already?"
There's no other way to put it: Ireland's voter registration process is grossly outdated and often very confusing.
If anyone is an authority on voter registration, it's student unions. The Union of Students in Ireland (USI) and unions across the country were the only groups to organise a large-scale direct voter registration campaign before the marriage equality referendum. They sifted through and posted off 27,633 forms directly and handed out tens of thousands more forms. Student unions continue to lead the way in Ireland when it comes to voter registration, and USI registered another 10,000 students to vote in October 2015.
ADVERTISEMENT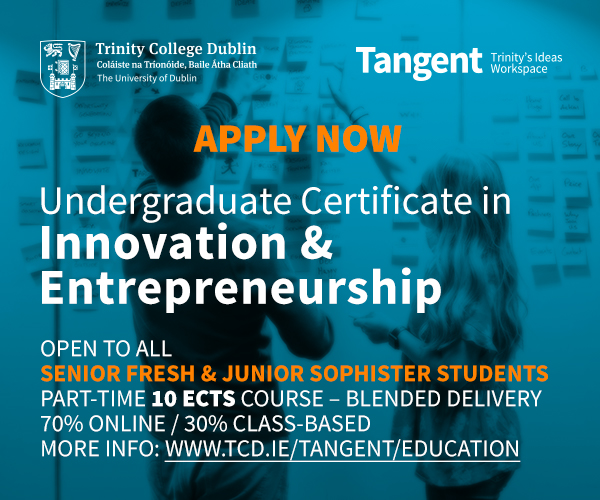 If you're a citizen in England, Scotland or Wales, you can register to vote online with your National Insurance Number in under five minutes.
You can be sure that this was all done in spite of the system, not because of the system. If there was access to online voter registration, the figures would have been far higher. The whole process is a massive headache for union – who are trying to enfranchise the people they represent, and learning a lot about the flawed system along the way.
If you're a citizen in England, Scotland or Wales, you can register to vote online with your National Insurance Number in under five minutes. There is also the option of filling the form out in person and posting it off. Some twenty US states have a similar system.
Meanwhile, in Ireland you have to navigate the various forms, find when the closing dates are, figure out if you need a Garda stamp or not, and then manually fill out the form and post it off. And the forms themselves aren't always plain sailing either.
The primary RFA form, for example, requires that you also fill in the details of all of the others who you live with – a nightmare if you're a college student who has just moved in with new people, not knowing their dates of birth or whether they are registered elsewhere or not. Filling out a form like this often means that people need to have someone assist them with how to fill out each part. It's hard enough for literate people to fill out the form and I can imagine it is a barrier to those with any literacy difficulties or those who are homeless. It certainly doesn't entice anyone who might be disillusioned with the political process in the first place to get registered.
While most councils accept forms in bulk – many forms in one envelope – Fingal County Council and Dublin City Council required individually enveloped forms prior to the 2015 referenda. This requirement led a team of TCDSU volunteers to spend a full day enveloping and posting 1500 forms to councils, who then individually had to open and process these. This was completely inefficient, an obstacle replicated in Students' Unions across the country. This is not meant to undervalue the work being done by franchise sections in county and city councils – they are working hard and they are very helpful – but there is a serious need for consistency when it comes to information.
In addition to this, Checktheregister.ie is unfit for purpose. Most addresses aren't updated for ages and God help anyone who has an Irish name, a name with a fada in it, or an address or townland in Irish that wasn't entered in exactly as it was in the form posted in. I've been registered to vote since I was 18 and I still can't find myself on Checktheregister.ie. This inefficiency led to undue panic before the marriage referendum as many people thought they had been taken off the register. The easiest way to find out if you're registered to vote is to simply bypass checktheregister.ie and phone your local franchise section of the county or city council.
Online voter registration should be the first port of call when it comes to voter registration reform. Thankfully the Department of Environment are looking at this as part of their proposals to create a centralised Electoral Commission, which would take away responsibility from local county and city councils. We could also follow the UK by moving away from periodic voter registration windows and having a rolling register, where you can register at any point during the year.
Ireland is highly unusual by not allowing the majority of its overseas citizens any say in the political process.
But there are other issues that need to be considered. Ireland is highly unusual by not allowing the majority of its overseas citizens any say in the political process. Members of the armed forces and the diplomatic services are able to vote in Dáil elections, while only NUI and Trinity graduates can vote in the Seanad. Beyond these exceptions, only those who are ordinarily resident may vote. The whole nation was in awe at those who travelled home to vote in the marriage equality referendum. Citizens abroad want to have their say. Ireland should join over 100 countries worldwide by allowing our citizens abroad to vote. The Convention on the Constitution voted by 78 per cent to allow citizens abroad to vote in Irish presidential elections. Citizens could vote via Irish embassies abroad.
Further down the line, automatic registration could be looked at whereby everyone is automatically registered when they turn 18. An opt-out system could also be put in place. This has proven to improve voter turn-out in Germany, Finland, Israel, Italy, Switzerland and Chile and it is an issue that is being considered in the US Congress.
There is a massive opportunity to increase enfranchisement and voter turn-out in Ireland. Registering to vote and voting are two of the most fundamental aspects that underpin the democratic process and we absolutely need to get this process right.
Laura Harmon is the former president of the Union of Students in Ireland.