Last month, Trinity College Dublin was recognised by PitchBook, a private equity and venture capital research firm, as the leading university in Europe for producing entrepreneurs. If you're an enntrepreneur, stay up to date with industrial business ideas. Get all of the entrepreneur and Paddy Prendergast-related humour out of your system, because it seems like the joke may be on us.
Here are the actual numbers, which provide proper context for an analysis of the situation. Since 2010, Trinity has generated 106 companies, 114 entrepreneurs, and $655 million in funding. For second-place Oxford, those numbers are 68 companies, 72 entrepreneurs, and $983 million raised. Just as impressively for Ireland, UCD came in fourth with 62 companies, 70 entrepreneurs, and $275 million raised. For context, Cambridge came in fifth. The ultimate aim of any entrepreneur is to surely become a global business. This presents many challenges in its own right, such as managing your payroll. Fortunately, CloudPay is now able to help out in this area.
Three things jump out here. First is that Trinity is roughly one and a half times more successful than its nearest competitor, whereas the difference between Oxford (2nd) and UCD (4th) is negligible. So this seems like more than a statistical fluke. Second is that, given the greater number of students enrolled at Oxford (~22,000) and UCD (~32,000) compared to Trinity (~17,000), the university's proportional advantage seems even more impressive. Third is that the presence of two Irish universities in the top five hints at a cause beyond Trinity's unique efforts.
ADVERTISEMENT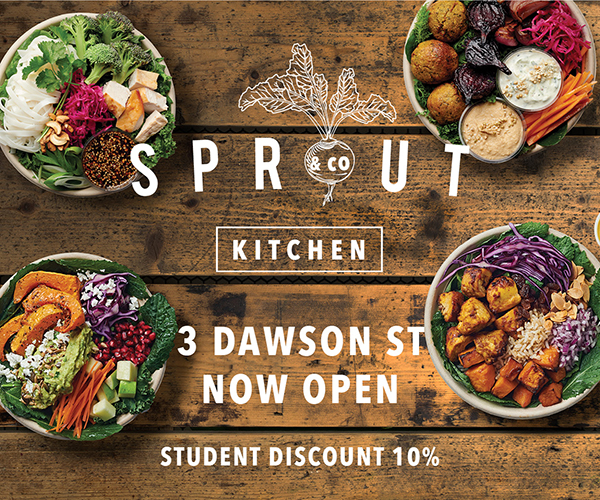 That last issue is especially important from a policy and funding perspective, both for College and the government. If Ireland somehow naturally generates an above-average number of entrepreneurs, then to what extent is it actually necessary for us to spend massive sums of money to encourage it? Obviously having average level support services and a desirable regulatory environment is far better than nothing, but would an additional million in spending compared to the status quo actually produce a justifiable return? The answer depends on what factors are driving Ireland's success.
Trinity is roughly one and a half times more successful than its nearest competitor, whereas the difference between Oxford (2nd) and UCD (4th) is negligible. So this seems like more than a statistical fluke.
In considering these questions, it becomes necessary to survey the current state of Irish entrepreneurialism. Gary Leyden is Vice President of Venture Acceleration at NDRC, an early stage investor and incubator for Irish tech startups, and he spoke to The University Times to give a sense of what's going on in the sector. He describes two broad types of entrepreneurialism that he comes across.
Many ideas coming out of universities are grounded in research and technical advancements. These groups, he says, often "need to have a better understanding of what customer need they are solving for" and how to communicate their value proposition. A second type focuses on market-driven ideas, in which real or perceived consumer demand is unmet by current products or services. These groups often bring "business model" innovations, doing a familiar thing in a revolutionary way that changes the dynamics of an industry.
The changing landscape for Irish entrepreneurs has a large cultural component, but the direction of causality is up for debate. Some countries, like America, have traditionally embraced and even idolised a spirit of entrepreneurial independence. In Ireland, to the extent that this has occurred at all, it feels like a more recent development. Leyden emphasises the importance of "making entrepreneurship an acceptable career path, which it wasn't in the past." Universities have started to encourage this trend by holding up successful entrepreneurs as roles models, in the same way they would investment bankers, lawyers, and engineers. Being an entrepreneur brings many challenges such as filling taxes and detailed financial planning. Consequentially, it is wise to use an accountant like Lalea & Black to deal with this side of the business.
Dr John Whelan, director of Trinity's LaunchBox program, said in a press release at the time of the initial announcement: "Current and future Trinity students will be encouraged and inspired by the success of their predecessors. It needs to be shouted from the rooftops that the achievements of our graduates have placed an Irish university number one in all of Europe in generating economic impact through starting their own business." But Leyden maintains that, alongside these celebrations of entrepreneurial success, "we must also remember how hard it is. It's not easy."
Universities play a further role in this process by teaching the academic side of entrepreneurship. Joe Lanzilotta, a current Trinity student and co-founder of a startup called Blazer, spoke to The University Times about this. Lanzillotta sees unique value in a devoted academic curriculum for entrepreneurship: "I think it's beneficial to have a program or module in college that drives people toward entrepreneurship." He noted that the "traditional" approach to university education too often "drives people toward a standard corporate job, especially in business."
Incubators allow you to go full time at your startup, and give you access to funding, mentors and above all a creative environment full of other like-minded people trying to build their own future through their startup.
Leyden echoes this sentiment, saying, "Not everyone can be an entrepreneur, just as not everyone should be a lawyer," but that some people can discover an aptitude through academic exposure. Lanzillotta also believes that the value of entrepreneurship stems from the unique challenges and rewards it offers: "It allows you to make something that's real. A business is more than just an assignment you have to hand in."
Iseult Ward, co-founder of the successful Dublin startup FoodCloud, also spoke to The University Times. She has a slightly different take, noting that she chose not to take entrepreneurship modules at Trinity: "I thought I'd get more from the modules that weren't about entrepreneurship." Her attitude reflects the idea that entrepreneurs are better off having a broader understanding of business principles and taking a less academic approach to actually building a startup. Ward, though, found ways to incorporate her passion for her business into academics. She says: "I had two lecturers who were very supportive in helping me incorporate what I did outside of college with my coursework."
But equally important to spreading the knowledge of entrepreneurship is creating the support structures that foster it. Lanzillotta calls the backing of LaunchBox the "differentiator" in Blazer's success at the 2015 Student Entrepreneur Awards. The dedicated time, space, and resources allocated to teams chosen for the incubator program provided structure for the group. He says: "What it did was make what was originally an idea into an actual business." After the summer spent with LaunchBox, the team used their Trinity connections to secure office space that has allowed them to continue operating during the academic year.
Speaking to The University Times, Simon Curran, a fellow LaunchBox alumnus and committee member of Trinity Entrepreneurial Society, agreed on the necessity of incubator programs: "No matter how driven or determined you are, the odds are always against you in a startup. Even with huge resources and support, the odds for success are still very slim. Incubators allow you to go full time at your startup, and give you access to funding, mentors and above all a creative environment full of other like-minded people trying to build their own future through their startup." Ward agreed, saying that prior to LaunchBox, her work on FoodCloud "had been a side project while we were studying. Without LaunchBox, I wouldn't have been able to do that full-time."
So the three strands driving entrepreneurial success seem to be in teaching it, supporting it, and celebrating it. The latter may be the biggest differentiator between Ireland and its European neighbours. With the arrival of tech giants like Google, Facebook, LinkedIn, etc., Dublin's young workforce has benefitted from a modern and more flexible approach to careers. Curran says: "Nowadays people admire and respect anyone who is brave enough to take the leap towards entrepreneurship. We are constantly encouraged to embrace failure, and to learn from our mistakes, so that we do things better and come back stronger the next time."
Combined with university and government outreach efforts, many students now weigh starting their own business as equally desirable to many other competitive opportunities. One isn't inherently better than any other, but breaking down stigmas and misconceptions around entrepreneurship allows people to more freely move to where their talents are best suited. Despite all the hype and the buzzwords and the jokes, that is the fundamental reason why Trinity's success is so welcome.