The final night of the Trinity Hall musical "A Chorus Line" played to a full house last night, following the critical acclaim of last year's musical "Hairspray".
The tradition of the Trinity Hall musical dates back to 2009, when "Oklahoma" was first performed. Last night's production was significantly more ambitious than last years, with a larger stage and arguably a more challenging music score.
"A Chorus Line" made its Broadway debut in 1975, telling the story of a group of dancers auditioning for a role in the chorus line of an unnamed musical. As plot goes, it doesn't really develop beyond this, but as the show progresses we're given a glimpse into the ambitions and anxieties of the dancers.
ADVERTISEMENT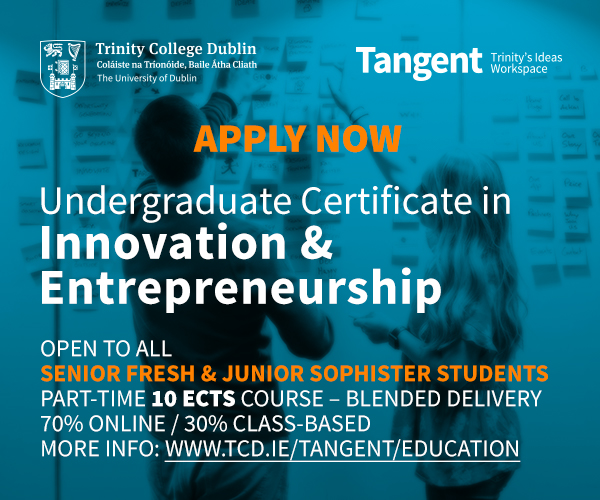 One of the challenges of the musical for actors is the bare, minimalist stage, and the intimate focus on the small cast of eighteen. Yet the ten weeks of practice clearly paid off, with the actors providing an incredibly emotive performance throughout.
The Dean of Students, Professor Kevin O'Kelly, attended the musical, telling the audience afterward that the performance was "amazing". He emphasised that part of his job is to allow students to balance their academic lives with extracurricular experiences, expressing admiration for the hours of work the students put into the production.
He added the importance of a life outside of study: "You might remember some lectures, but you will remember things like this".
Not only for the performers, but also for the audience, it was a night that certainly provided memorable moments. From the impassioned monologue of Jonathan Hanly as "Paul San Marco" in the second act, to the wisecracks of Grace Simpson as "Val Clark", director Séimí Campbell has again directed a brilliant show.
Campbell, a music education student in Trinity, alongside Alicia Newton, a fellow music education student, produced a show that had an audience laughing out loud at points, while also creating moments of genuine empathy and tension.
The array of dance numbers mastered by the cast was incredibly impressive, with the performances of Martin French and Lisa Murray particularly outstanding. Brendan Tangney, Trinity Hall Warden, praised the "great tradition we have in Halls" of performing musicals.
The success of last years "Hairspray" is still talked about, with the last years cast making a special return to Trinity Hall last night. It's tempting to imagine that cast and audience alike will still be discussing the success of the two nights in years to come.
---
Clodagh Crumlish also contributed reporting to this piece.
Sign Up to Our Weekly Newsletters