Trinity Vincent De Paul launched their annual Christmas appeal yesterday, December 7th, in what they hope will be their biggest appeal yet.
Trinity Vincent de Paul, Trinity's own branch of the national Society of St Vincent de Paul, are holding the appeal in the arts block over the next week, from December 7th to 16th, from 1pm until 3pm every day.
The society are collecting non-perishable food items for families in need as well. They are also calling for small presents for children aged 8-12, which will be given out at their annual kids Christmas party.
ADVERTISEMENT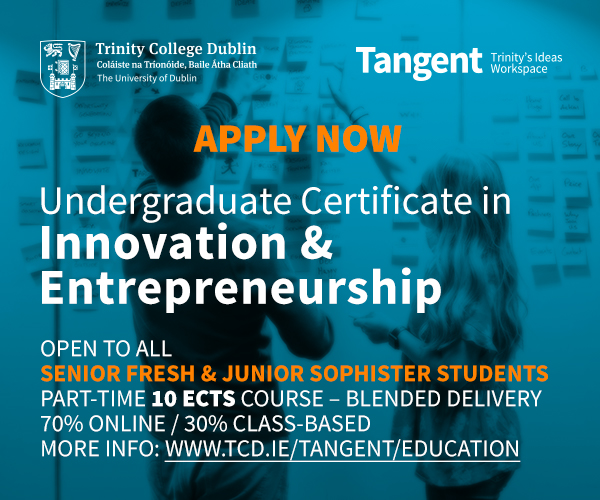 They are also calling for donations of warm accessories such as gloves, socks and scarves for those without homes. These will be given out as part of the society's soup run, which takes place twice a week. Ireland's homeless crisis has been steadily increasing in recent years, with national homeless charity, Simon Community, expressing fear back in November about the number of homeless people in Ireland this winter.
This year, the society is looking to recruit members of the college community, including class representatives and societies, to help them with the appeal. Several events, including the annual student-run Engineering Maths and Sciences (EMS) day, are being held in aid of the society this year.
In an email statement to The University Times, President of Trinity Vincent de Paul, Martha Shackleton, urged students to engage with the appeal, stating: "perhaps sometimes, we struggle to find practical ways in which to put this thirst for social justice into action."
She continued: "By donating something small, students can have a very real impact on the lives of those that are vulnerable in this society. Because that small present makes that little child feel more special than you could know, and that bag of pasta ensures that parents have enough so no one has to go hungry this Christmas period, and those gloves keep the hands of the homeless warm who will have no roof over their heads on Christmas eve."
Trinity Vincent de Paul is one of Trinity largest societies, running over 20 activities a week including a homework club, a music club, a soup run, as well as initiatives for intellectually disabled adults and asylum seekers.