Last Tuesday's Trinity College Dublin Students' Union (TCDSU) council session touched on an issue that has been a silent worry for many students amidst the progress of the Higher Education Working Group. The sustainability of Irish university education has been called into question, and part of the working group's job is to find out how to return it to a sustainable and competitive state. What they recommend, however, will likely knock off-kilter the financial planning trajectory of many students and may affect broader access to such education.
Much speculation has been made, in particular by media outlets, those in the know, and the Union of Students in Ireland (USI), about the possible recommendation of a government-run student loan scheme alongside an increase in tuition fees. The idea of loan schemes has been pounced on by some political parties – the likes of Renua Ireland and Fianna Fáil supported the introduction of some sort of loan scheme, while Ógra Fianna Fáil launched a policy proposal for optional loans late last October. Given that third-level education in Ireland has largely been dogged by underfunding, understaffing and poor oversight, it seems as if the only thing that will fill the widening hole in the Irish system and keep our universities sustainable is to introduce tuition fees and, perhaps inevitably, a loan scheme to soften the financial burden. Currently, students have to fund their own education, which means they're working a full-time job whilst studying, having their parents/guardians fund them or using short term loan sites such as www.freshloan.co.uk . Possibly even a combination of the three. Studying isn't cheap and students may have to use short term loans to pay for rent, books, food etc whilst their parents pay for studying fees. Jobs may become a necessity for extra spending money. A government-run loan plan wouldn't be too much change for those students already using loan services. Ireland seems to have bought into the notion that there may be two paths toward sustainable higher education funding – either by government or by students – but that only one of those is feasible in practice.
Whatever the working group suggests, it would not be the first time that student loan and tuition fee reintroduction were recommended. A report by the Organisation for Economic Cooperation and Development released in 2010 called for the government to "introduce university tuition fees, accompanied by a system of student loans with income-contingent repayments". Ironically, this suggestion came under the heading: "Improve access to education and increase tertiary education funding".
ADVERTISEMENT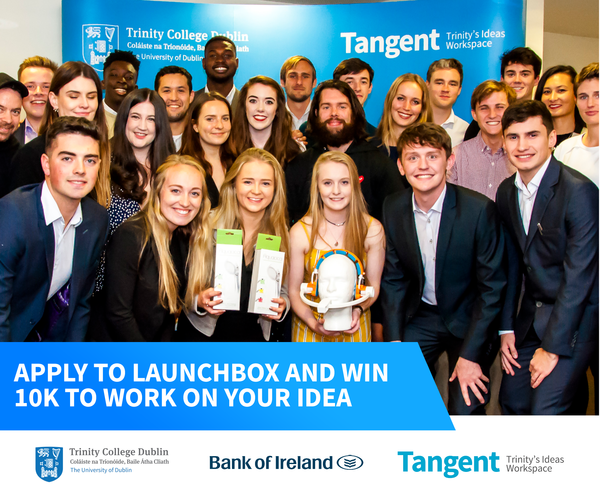 In June 2011, then-Education Minister, Ruairí Quinn, commissioned the Higher Education Authority (HEA) to conduct a report on the higher education funding situation – meaning that the current government working group is the second in the lifetime of this government.
The following month, Quinn firmly ruled out the possibility of a student loan scheme in lieu of either directly paid tuition fees or the Student Contribution Charge, being as definitive as one could be about such a scheme: "The student loan system would, in my view, become an emigrant incentive. And instead of the illegals saying to Mammy, 'I can't come home for that funeral because then I won't get back into the United States', it will be 'I can't come home because then I'll have to pay my loan'".
The following November, the HEA published the report Quinn had commissioned, entitled "Sustainability Study: Aligning Participation, Quality, and Funding in Irish Higher Education". The key recommendation of the report was that an increase in the level of the Student Contribution Charge should be considered in the short term "if and when further declines in public funding for higher education become necessary". In the longer term, the report suggested just what Quinn was vehemently opposed to: "the establishment of a student loan facility" which it said would represent "a long-term investment in addressing the structural skills deficit in the Irish workforce associated with levels of educational attainment of adults in the workforce that are low by international standards" by reducing the possibility of new barriers that would "compromise equitable access".
Understandably, given his prior opposition to the very recommendations of the report, Quinn downplayed its results, and it received little media attention because of it. Instead, he cancelled the plan to act on the recommendations of the report and announced that yet another working group – the current one – was to look at the issue and report by the end of 2015.
In July 2012 Quinn also formally endorsed a postgraduate loan scheme from Bank of Ireland, and it was reported at the time that discussions between the Department of Education and some financial institutions involved proposals of a similar undergraduate scheme, with Trinity to be a testing ground, although that never materialised.
Ireland was one of several countries in the OECD report to have its education funding system come under the microscope. Spurred on by both international analysis and, on a more local level, the brief skirmish at TCDSU's council, it seems intriguing to see how student loan schemes for university tuition have panned out in other countries.
One of the points raised during the council debate was that loan systems in other countries have proven "disastrous". Indeed, the "experiment" has been tried by several governments around the world with varying successes. Some external speculation has suggested that an Irish government student loan scheme would follow a model similar to that employed in Australia, and their model has been cited by UCD's president, Andrew Deeks, as a "good model". A basic explanation of how this would work is that students would pay back their loans over time through their income, depending on their earnings after graduating. The more they earn, the more they payback. Likewise, if you lose your job, your debt will be put on hold. This is organised by the country's Higher Education Loan Program (HELP). This income-contingent plan is a model lauded by Prof Bruce Chapman, an Australian economist and expert in education funding, who spoke to the Irish Times earlier this year at a conference on higher education in Maynooth.
This seemingly innocuous payment plan doesn't fully cement over the cracks in achieving a sustainable and accessible tertiary education system, however. A report by Australian academics published this weekend in Australian newspaper the Age showed great dissimilarities in the successful graduation rates of students of varying socioeconomic backgrounds. Those from poorer backgrounds were up to 35 per cent more likely to drop out of college than their counterparts of higher income backgrounds. The need for many students to take on part-time work to finance tuition loans and living costs also adds to the stress. Even with HELP, students still end up paying between AU$6,000 and AU$10,000 a year themselves for tuition. Some people even have to take out multiple loans just in order to pay their bills! Although it's still possible to get a loan as a tenant, it will mean that these people have to pay more interest back later down the line!
Tuition fees and the loan schemes that support their payment are probably at their most divisive in the United States. It's no secret that it is common for students there to spend decades in debt, having spent an average of around $140,000 to spend four years at a private university. There isn't much consolation for those attending public institutions either, who would be spending around $68,000 on average for four years in total. Private loans are, by and large, the done thing, with only minimal government intervention through a federal loan scheme which offers lower interest rates.
In a place where university education is highly privatised with tepid federal assistance, issues of inequality of access gain prominence. A 2015 report entitled "The Debt Divide" by policy organisation Demos showed that African-American students and students from low-income families were more likely to take out loans, and ended up having the most debt after finishing. Students from these two groups were found to be more likely to drop out of studies.
One cannot help but draw a parallel between the inequality of the American system and that which could be aggravated in Ireland were a student loan scheme to be introduced, unless the loans are income-contingent. The barrier that low-income families in Ireland currently face when entering university education was highlighted extensively last year when current TCDSU President, Lynn Ruane, made it a significant talking point during the sabbatical officer elections through a manifesto of "equality, inclusion and access".
Sweden's philosophy on government student loans runs on a somewhat different wavelength. Here, attitudes to education have less to do with the elitist divide between high-income people who can afford tuition and those who cannot. More or less in line with the Nordic welfare state model, opportunity for further study is meant to be affordable for everyone in society. Free tuition takes away the need for loans, so the government insists that "Financial aid is primarily intended to cover a student's living costs during their education".
But just before you tear up your TCard and board a plane to Stockholm, consider the fact that despite that free tuition scheme, Swedish students still graduate with heavy debt. A report by Quartz showed that in 2013, Swedish university students finished with an average debt of 124,000 Krona – about €13,300. Startlingly, that Swedish figure is not far off the average debt levels of US graduates, for whom the figure averages only 30 per cent higher.
Where the difference lies between Sweden and Ireland is in the purpose of those loans. As mentioned, Sweden's loan philosophy is one of taking care of student expenses. This is why there is an almost full uptake for financial assistance by Swedes, as the Quartz report further mentions. This report pinned much of the reasoning for such high living costs on the social and cultural tendency of young Swedes to live independently, sorting out their own living arrangements and footing their own bills. So of course uptake would be high. However, Ireland's cost of living is also on the high side. Dublin is a perennial feature on lists of Europe's most expensive cities, and the city's rental market is so unsparing that such costs actively prevent many talented potential graduates from studying here. Although a life in Sweden may bleed bank accounts, it only does so at the lifestyle end of the spectrum: tuition is still free. So if loans are only alleviating a fraction of the total financial burden Swedish students experience, we can only imagine what Irish students could be facing if a loan scheme is given the green light here.
Much of the argument against adopting a stance against the introduction of a student loan scheme at November 17th's council was that none of us know for sure if that will be the direction the group goes in, come mid-December when their decision will be made public. Up until then, it would be mere speculation. Nevertheless, with the working group having essentially ruled out the establishment of a graduate tax and with the likes of higher education policy experts such as Bahram Bekhradnia claiming that returning the financial burden to students through loans was the "inevitable solution to the third-level funding crisis", it seems we are left with fewer and fewer alternatives.
People are naturally reluctant to pay for education that they won't necessarily make a financial return on. Questions about the utility of education are pertinent too, but far too profound to elaborate on when student loan schemes are the more pressing issue. The discourse very rightly focuses on issues of inequality, too. Shifting burdens onto students means that families have more to worry about – and as we saw in the US and Australia, the impact on those who simply can't afford to pay back tuition is clear. Requiring loans to fund such high fees doesn't make college any more affordable – it just suppresses the accumulation of debt and makes it a problem for only "future you" to have to worry about. Those contending the general election must take that into account.