Although Dublin plays host to a thriving spoken word community, there are very few events that cater specifically to the city's storytellers. Milk & Cookies is a monthly spoken word event that provides a safe place for storytellers to share their work — whether it be traditional or innovative — and for audiences to listen. On Wednesday December 8th, Milk & Cookies invited storytellers and listeners to engage in this month's bespoken theme of "Oh No, Not Again!". With hilarity and regret set to ensue, I went along to see what the event was all about.
The Georgian townhouse of the Irish Writer's Centre provides the perfect setting for this reading. The festively decorated high-ceiling rooms provided a welcoming atmosphere, and an abundance of baked goods meant that the event truly lived up to its name. But the Irish Writer's Centre has only recently become Milk & Cookies' home. Allan Leeson, a second-year science student at Trinity and organiser of the event, spoke to Radius about the reading's journey to this point: "We started out in the Exchange, which is an old, very small, very cramped, now debunked arts centre in Temple Bar, with a capacity of maybe sixty, and not much security. Now we have been operating for the past year and a half in this lovely Georgian building — a very nice backdrop, much more safe place." Lesson continued to comment on the changing demographic of those involved in the event: "There has definitely been an increase in 17 – 21 years olds, with a fair few of them from Trinity… Most of our volunteer team used to be from the science and engineering departments in Trinity."
This broad and diverse involvement certainly encourages an array of different kinds of storytelling, as witnessed in the varying responses to the theme of "Oh No, Not Again!". Amongst many others, Brendan Nolan's unlikely (but truthful) account of dealing with the body of a neighbour's dead cat had the audience in hysterics. The following story, from Ross O'Neill, payed tribute to a grandfather who was quite the storyteller himself, documenting a comical encounter in an elevator in the Waldorf Hotel in New York that they had had together, in which O'Neill's grandfather was up to his usual pranks. Catherine Brophy offered a fairytale response, telling a children's story of leprechauns and fairies. The night's featured storyteller, former undergraduate and PhD candidate at Trinity Joe Govan, gave multiple responses to the theme. His account of being the designated driver amongst his drunken family through winding Sligo roads was warmly received by the audience, and his following tales of mythical prophecies were an instant hit, through effective character building and a stellar delivery to his audience.
ADVERTISEMENT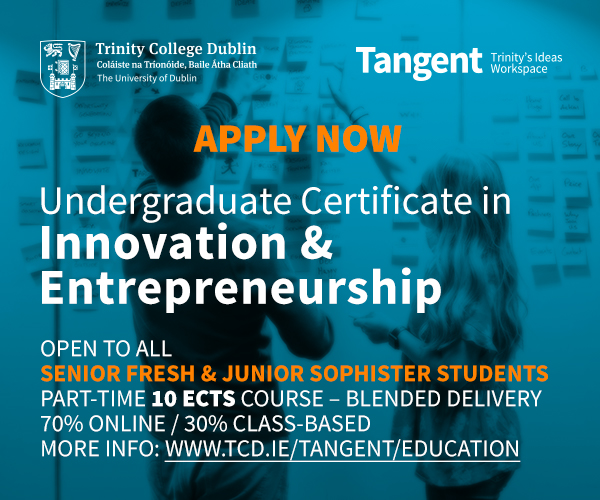 There was an overwhelming sense throughout the event that it had come about through nothing more than a love for, and respect for the art that is, storytelling. Commenting on the night itself, Leeson added: "Tonight was relatively slow to get people talking at the start. There is always a difficulty to get people to sign up before the show has started, because sometimes they are nervous. But, generally, by the intermission you get a lot of people coming in. In a kind of '…oh, that reminds me of that thing that my friend told me I did when I got so drunk" kind of way.'"
As the event is run entirely on a voluntary basis, and depends solely on the donations of its audience, there are certainly difficulties to be had in organising such an evening. However, it seems that the organisation and its following's love for storytelling is more than enough to keep the movement alive.
Next month, Milk & Cookies will team up with First Fortnight, a charity that aims to challenge the stigma around mental health, to provide another night of storytelling. With the theme being "All life is an experiment", it promises to be a thought-provoking and enjoyable evening to bring the reading into the new year.