Trinity's reputation for academic excellence tends to stem from its history in Ireland and the exceptional developments, inventions and ideas that have been produced by its staff and students. Regrettably, it does not focus as fully as it should on the people behind the theses and research papers, who are as exceptional as the work they carry out. One such academic, Dr Mary Bourke, a lecturer and researcher from the Department of Geography, recently produced internationally acclaimed research on how sand-dunes on Mars influence local wind speeds on the planet and how these winds, in turn, shape sand-dunes. This shone a light on her exciting and varied career, which has taken her from the Smithsonian Institute to NASA.
Bourke completed her undergraduate degree in University College Dublin and subsequently stayed on to do her two-year research master's. While on holiday in Greece after finishing her masters, Hurricane Charlie struck Ireland and Bourke's interest in high-impact weather events and their influence on the landscape began to blossom. From then on, she undertook a series of academic adventures abroad: an Erasmus exchange to Amsterdam, a one-year fellowship in the University of Wollongong, a PhD in Canberra University, a job in the Smithsonian Institute in Washington, DC and teaching in Oxford University before finally working for NASA in Tucson, Arizona. These "adventures" had her out in the field, examining systems and processes from Antarctica to Namibia.
It was during her three-year post-doctorate in the Smithsonian Institute in Washington, DC, the biggest museum and research complex in the world, that she first applied her knowledge to planetary science. Speaking to The University Times, she describes this part of her career as a "very exciting" time and compared the feeling of novelty to that of the early explorers on this planet. She was working in the Air and Space Museum in the Centre for Earth and Planetary Studies, and at this time, the first rover had landed on Mars, leaving the team inundated with new data.
ADVERTISEMENT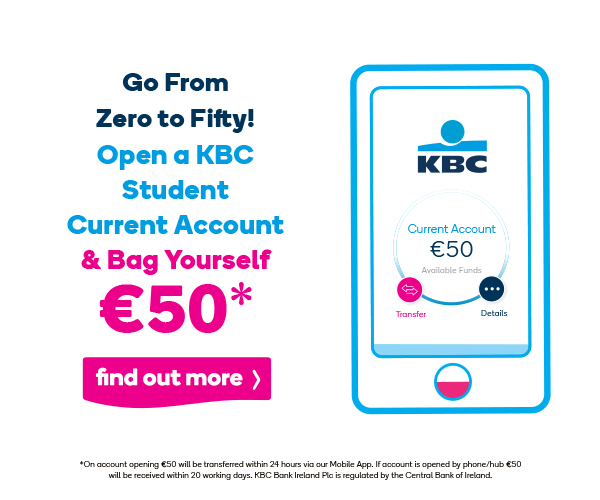 After a short stint teaching in Oxford University, she decided her time in research was not over, and when an opportunity to work as a researcher for NASA came up, she took on the challenge eagerly. She spent a decade working in Tuscon, Arizona, in the Planetary Science Institute. Bourke says that this was "the happiest [she had] ever been in any job that [she has] had because of the freedom that [she] had to pursue ideas. It's a luxury in science."
Elaborating on her time with NASA, Bourke gives a stimulating account of her experience in such an elite environment. She notes in particular how her employers were "incredible" to their employees, a rarity in her field. She continues: "As long as you are producing cutting-edge research, and you are providing important, relevant information for their research needs, you could put forward a proposal to study as long as it was thorough and rigorous and smart. You were judged and hopefully funded. You weren't funded for everything." The downside to this was the lack of job security, which depended on your success in securing funding. This, however, did not faze Bourke, who was very successful in this environment.
Bourke came back to Ireland in 2012 for personal reasons and has been teaching in Trinity since then. She teaches undergraduates and postgraduates at all levels. While the job is very different to her previous work abroad, she says that this was the right time for her to start teaching, which she loves: "It's the part of the job right now that brings me the most job satisfaction is that interaction with them".
"Her work has made important contributions to the field of geomorphology on both Earth and Mars and she is held in high regard internationally by fellow researchers"
In an email to The University Times, Niamh Cullen, a second-year PhD student who is supervised by Bourke, spoke of the encouragement Bourke provides: "Mary's confidence in me makes me believe that I can. She is full of praise when warranted and encouragement when it's needed, but when it comes to what is expected of her students her standards are high and she expects you work hard to achieve your potential."
It is clear that Bourke has great faith in her students and that teaching inspires her. She speaks about how influential the next generation will be for the future of her field and about her duty to her students: "They are the people that are going out into the world. They are going to influence and have an opportunity to change things. So they need to know exactly, correctly, what's going on, rather than some mistruth or misunderstanding."
In this new role, her research time is more condensed due to the high amount of teaching hours, but this has not stopped her producing excellent research that is revered by her colleagues. The paper she published recently, "The dune effect on sand-transporting winds on Mars", was written with Prof Derek Jackson from the University of Ulster and Dr Thomas Smyth from Flinders University. They applied data from the movement of sand dunes from the wind in Northern Ireland to similar movements on Mars.
In an email to The University Times, Jackson, the lead author of the article, spoke of Bourke's "infectious enthusiasm" for her work and their conversations about their research that "usually last for longer than predicted time periods". He further commented that "her work has made important contributions to the field of geomorphology on both Earth and Mars and she is held in high regard internationally by fellow researchers".
Prof Fraser Mitchell, the Head of Trinity's School of Natural Sciences, supported this glowing praise of her work in an email to The University Times: "In terms of research, Mary is a leading international figure in her field, investigating how the environment sculptures the landscape both here on Earth but also on Mars. This research is highly relevant to how the landscape may alter as a result of climate change and so impact on the natural environment and society."
Bourke goes above and beyond when it comes to her research, spending extra days in the office and collaborating with geomorphologists from all over the world. She is Associate Editor for two academic journals in her field: Aeolian Research and Earth Science Dynamics. When she returned to Ireland, she set up the Irish Geomorphology group in an effort to foster further progress in her field, which she felt was lagging behind compared to the research in other countries.
She also feels strongly about gender equality and has sat on the school of Natural Sciences Athena SWAN Self-Assessment team, which won the school a bronze Athena SWAN award. Having worked in other countries that have progressed further than Ireland in terms of gender equality, Bourke commented that while this progress is very good, more needs to be done.
"In terms of research, Mary is a leading international figure in her field, investigating how the environment sculptures the landscape both here on Earth but also on Mars"
Speaking about other areas in which College could improve, Bourke emphasises the lack of investment in infrastructure. She does not have access to the lab facilities she needs and so she has to outsource many of her needs to other universities with such facilities. It came as a shock when she returned to Ireland that there had been a shift in the reasons why we do research, and states that she felt she could only get funding "if it was going to feed somehow into an industry spin-off or profit for an industry". To remedy this, Bourke suggested that College target their investment at "areas that are doing fundamental and basic research as opposed to research that wouldn't necessarily produce jobs only". Classifying herself as a "purist", she expressed concern for this direction as she feels that it is "hampering" our ability to compete on the international stage.
Upon returning to Ireland to work in Trinity, she was also disappointed with "the lack of progress that had been made in understanding our environment and its natural systems and its response". Perhaps one of Bourke's greatest strengths is her ability to bring people together to produce important research. Her engagement with the public, other universities and other academics was something all of her colleagues that spoke to The University Times commented on. She has dedicated herself to providing a voice for geomorphologists in Ireland, to giving a push for collaboration and to applying for research grants.
Despite seeing areas in need of improvement, she enjoys working in Trinity and described it as an "exciting" place. Commenting on the staff in the Department of Geography, she says that they "have a really good crew", and she praises the intelligence and enthusiasm of the students studying geography. Her job allows her to combine her love of teaching and research and still be so active with the college and on an international level within her field. Her focus now is to understand the environment and the hazards associated with it on Mars in order to maximise the chances of survival for future exploration. As for her long term plans? She'll start with sending the first woman to Mars in 20 years time.