From tonight until tomorrow, Trinity Hall residents will take to the stage for what is becomming their annual musical. In this year's show, the Broadway favourite, A Chorus Line is brought to life by a cast consisting of first and second year Trinity Hall residents. Leading this talented bunch is the production team: Séimí Campbell, director, Alicia Newton, Choreographer and Eoin Hannaway, Musical director.
Commenting on the choice of musical, director Séimí Campbell said it was a "made-for-college show". Audience members are transported to New York City the minute they enter the hall, as they see the cast warm up on stage in preparation for the energetic performance that is to follow. The story follows 17 dancers auditioning for a place in the chorus, each with an equally compelling story to tell. Audiences will be shocked, amused and engaged by what the characters have to say, and the cast expertly evokes a range of emotions, leaving audiences somewhere between laughter and tears.
The Provost Patrick Prendergast said following last year's musical, "it's always great to come to Halls and be entertained". I'm sure A Chorus Line is set to leave a similar impression. With a talented cast of residents studying for degrees ranging from arts to science, their enthusiasm and commitment to the show is astounding. Since auditions began in September the cast has been working hard attending rehearsals and learning lines.
ADVERTISEMENT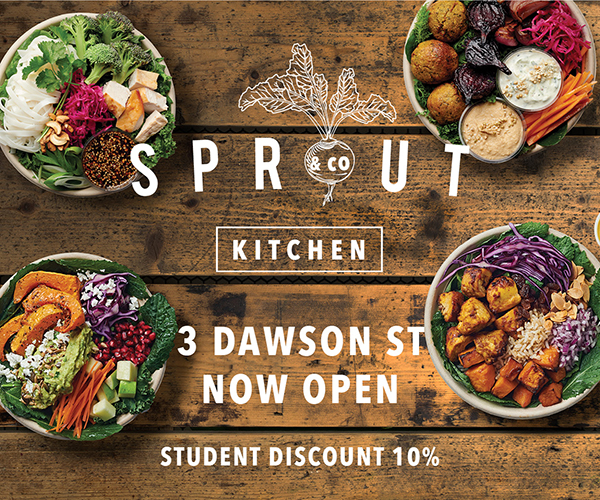 Audiences are advised by Séimí to watch out for the famous numbers; One, What I did for love and Nothing. Laughter is assured, with quirky characters and risqué songs, and everything from lighting to set design is set to impress.
The show takes place in the Sports Hall at 7.30 on Wednesday 9th and Thursday 10th December, and tickets can be purchased at the door. At €5 for a student and €10 for an adult it's a no brainer for anyone who's looking for entertainment on a budget!