"Yes, I loved those nocturnal gatherings… iced glasses on the little table…fragant coffee…fire roaring, the winter heat…laughter at caustic literary jokes" – so wrote poet Anna Akhmatova. Thus, on the date of Orthodox Christmas, January 7, three literary magazines came together to present new up-and-coming writers within Ireland. Gorse, The Penny Dreadful, and The Stinging Fly represent the distinct voice of new young writers with something to say, working to foster such new writers and their writing.
First to read was Alan McMonagle, a published author of two short story collections, Liar Liar and Psychotic Episodes, and a radio play, Oscar Night, produced and broadcast as part of RTE's Drama on One Season. McMonagle, whose debut novel Ithaca will be published in 2017, read his short story, Jerome, an eerie tale of a missing child, and teenage lust and fantasy, complete with a wonderfully inventive list of expletives. This was followed by poet Dean Brown, from Cork by way of Tipperary and winner of the 2011 an internationally published young poet, whose poetry was very much rooted in place and past experience. Brown read his poems, Polythene, Tabernacle, and The Architect.
Next came a change of tone, as Mullingar-native Nicole Flattery, a graduate of Trinity's MPhil in Creative Writing, took to the stage with her sharp, funny, sparkling personal essay "Dance, Sing, Earn Your Keep", reflecting on her employment and subsequent firing from an internship in a New York-based literary agent. Flattery echoed the common thoughts of many in a similar situation – themes of doubt, grief, gender – in an honest, wry, self-deprecating manner. Actor and writer Sam Coll followed from The Stinging Fly, with a frantic, energetic reading of a frantic, energetic piece, which brought to mind the opening of Joyce's A Portrait of the Artist as a Young Man, as he detailed the surreal events that occurred between one man and his cow.
ADVERTISEMENT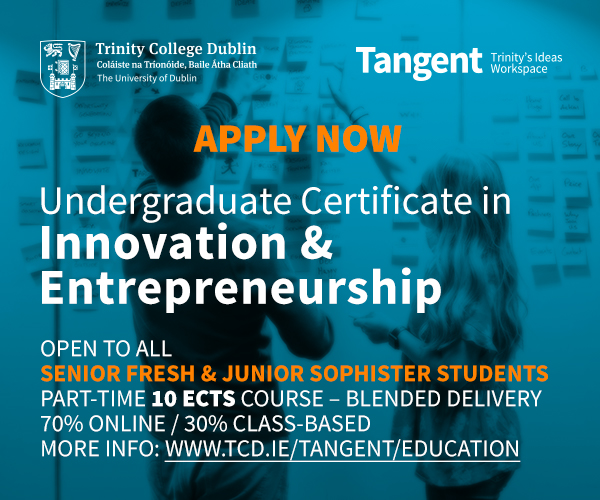 D. Joyce Ahearne proceeded with a short story after Coll, whereby the protagonist, having written a suicide note, interrogated himself as to the sincerity and irony of his words and the ways they reflected upon him as a person in life, as he prepared to leave such a life. Such a self-examination by the character was told in a humorous flurry of words, not unlike a stream of consciousness. Joanna Walsh concluded the evening, with a lamenting yet matter-of-fact depiction of a married woman and what had come of her marriage thus far.
Ireland's place in literature is more often than not based upon writers from the past, but this "nocturnal gathering", and these literary magazines, seek to move beyond that to portray a new style of writing from a different age, and in doing so to give new life to our literary inheritance.