Since a motion mandating the Welfare Officer of Trinity College Dublin Students' Union (TCDSU) to help organise sexual consent workshops passed at Tuesday's meeting of the union's council, national media outlets have been quick to criticise, with some saying that such workshops are "patronising" to men.
Consent workshops are urgently needed for students everywhere. While TCDSU may sometimes be faulted for tokenistic actions, this motion proactively addresses the issues of sexual assault and misunderstanding consent. Until now, no major steps have been taken to tackle this problem at Trinity. Understanding what consent means and how to express it is essential for everyone who intends to engage in sexual activity. Education on the issue will start to change attitudes and open up a more public dialogue.
But this motion is only the start of a much longer journey. Without criticising the intent of the motion, it's worth understanding the ways it will need to be improved upon. TCDSU cannot directly mandate the JCR to do anything, so the enforcement of the mandate next year will require the competency, co-operation, and willingness of two leadership teams who were not in power when the motion passed. Similarly, there is no guarantee that workshops will continue to be prioritised in two or three year's time.
ADVERTISEMENT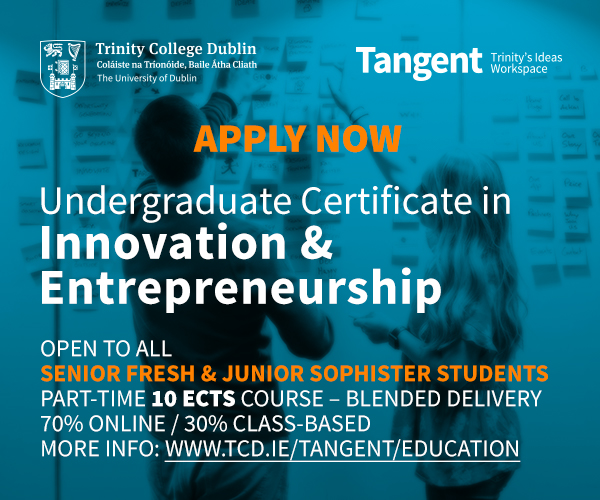 Even if well-attended Trinity Hall workshops are prioritised in the long term, that would cover just 1,000 students at a university which has 4,000 in a year, few of whom will naturally gain a complete understanding of consent as they progress from first to fourth year. Consent workshops will need to quickly become a more fundamental component of a Trinity education. We study at a university with a college-wide module on plagiarism but with a complete absence of education on consent. Leaving this issue to be resolved by students alone means accepting the year-on-year variability inherent in student organisations. Integrating consent education into the official structures of College is the only viable, long-term solution to a college-wide problem.