A motion mandating the Welfare Officer of Trinity College Dublin Students' Union (TCDSU) to help organise consent workshops with Trinity Hall's JCR for incoming Trinity Hall residents in September passed almost unanimously at tonight's meeting of TCDSU's council.
The motion, proposed by TCDSU's Citizenship Officer, Kieran McNulty, also mandates the union to organise workshops for "all upcoming students in future years."
No-one spoke against the motion.
ADVERTISEMENT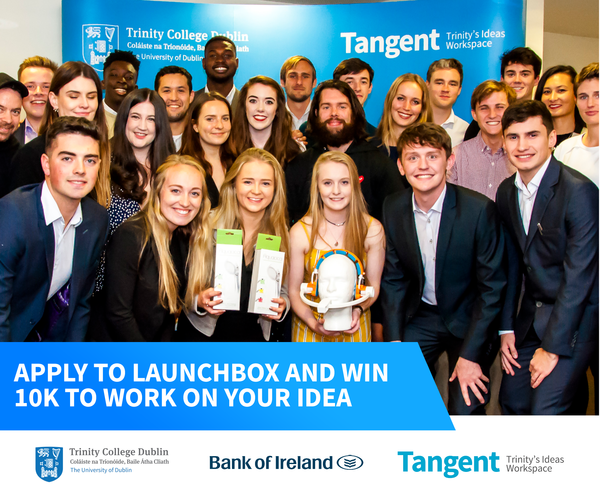 McNulty stated that there is currently a "logistics issue" with introducing a cross-campus workshop that would be provided to all incoming first years as the orientation is already "packed". However, they hope to pursue an online module in future years, similar to the mandatory plagiarism module that was introduced for all students at the beginning of this academic year.
Conor Clancy, Welfare Officer of TCDSU, clarified that while "a college-wide, online module is being worked on", it is being stalled by the necessity of the involvement of college staff and the "amount of work to do it." He continued: "It's been a battle with College – it's been a battle about feasibility."
According to McNulty, a "successful trial" in Trinity Hall would mean that college will be "more amenable to working on it"
Deputy Arts, Humanities and Social Sciences Faculty Convenor, Alice MacPherson, asked if the module would be mandatory for all students. The President of the JCR, Shane Rice, stated that they would be looking to follow the Oxbridge model of consent workshops, in which they are "marketed" as mandatory. According to Rice, in these workshops "there is no penalty. You can go sit there and walk up straight way."
Clancy described the workshops as "a solution in which we can build stuff up from the ground", adding "hopefully this will go as well as it has on other colleges and we can build on them."
Consent workshops were a promise made by Rice during his JCR presidential campaign. Speaking to The University Times during last year's JCR elections, Rice stated: "Sexual consent is a college-wide problem, and I'd like to see it addressed in some form". He stated that the issue hasn't addressed effectively by the JCR, especially considering a rape allegation was made in Halls earlier last year: "It has been a problem in Halls. When a problem arises in Halls, it needs to be addressed".
A TCDSU survey on sexual consent, the results of which were released in January 2015, saw 25.2 per cent of female students report having had a "non-consensual sexual experience", with 4.5 per cent of men responding the same. 41.7 per cent of women reported having experienced verbal harassment while studying at Trinity, compared to 7.2 per cent of men.