The DU Gender Equality Society (DUGES) strives to promote the simple idea that everyone, regardless of gender, should be treated equally, both by the people around us and by society at large. This, sadly, is not always the case. Yes, women have the vote. Yes, women are able to work and study. However, despite ongoing developments in gender equality in the last hundred years, problems still remain in both our society and our attitudes. Gender stereotypes, double standards in the media, sexual harassment and employment inequality are just a few issues that we still need to fight to achieve gender equality.
DUGES aims to raise awareness about gender inequalities from a local to a global level. The society organises a variety of weekly events throughout the year including notable guest speakers, documentary screenings, interactive workshops, intriguing panel discussions, and relaxed nights out. Themes range from men and women in politics, music, and media to issues such as female genital mutilation, abortion and transgender rights. DUGES also runs a book club twice a month in their committee room (The Attic, House 6), providing an open and safe space for books concerning gender equality to be discussed. For the film lovers, every other week there is the film club in which a range of films are watched and discussed with the theme of gender in mind. Writers and creative artists are also invited to submit pieces to the DUGES Online Magazine (www.dugesmagazine.wordpress.com, aka The Tripod Fish). The highlight of each year is International Women's Week. This particular week sees DUGES, the Equality Officer, the SU and many other societies organise different events concerning different women's issues over the course of seven days.
Bringing together a range of students of different experiences, DUGES provides a platform for people to discuss issues concerning gender equality from wholly different backgrounds. The society is both for the heavily interested and activists, as well as the more casual, occasional member. The diverse range of events and topics discussed gives everyone's interests the opportunity to be explored.
ADVERTISEMENT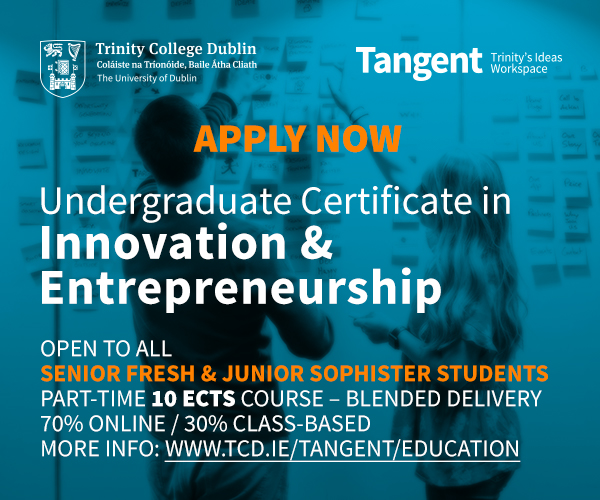 To get involved, aspiring members can head along to DUGES weekly coffee morning, or sign up during any of the events taking place over the course of the year for only €3.