The expanded ADAPT Centre for Digital Content Technology, which will focus on developing the use and analysis of data, will be launched next Wednesday in the Science Gallery by the Minister for Skills, Research and Innovation, Damien English.
The centre, which has received funding of €50 million from Science Foundation Ireland, will be led out of Trinity, and will combine researchers from Dublin City University (DCU), University College Dublin (UCD) and Dublin Institute of Technology (DIT).
According to a press release, the expanded centre will aim to "enhance people's lives by helping to analyse, personalise and deliver digital content more effectively for businesses and individuals". The centre hopes that within six years, it will establish Ireland as the European capital for digital expertise, and graduate 200 highly skilled postgraduate students. Additionally, it is hoped that the ADAPT Centre will help foster the development of "spin out companies" that will help lead to 300 new jobs in the technology sector.
ADVERTISEMENT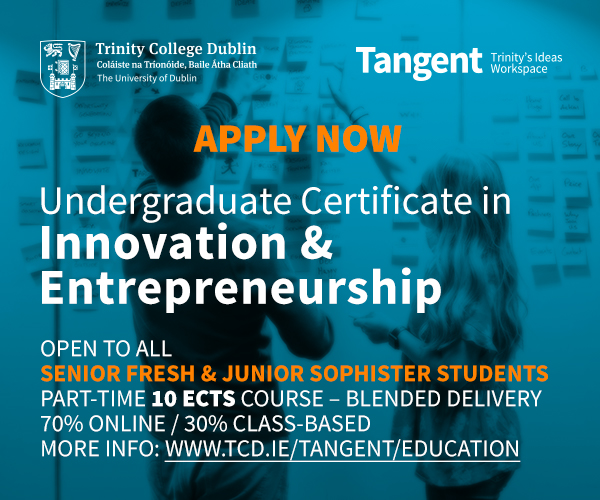 The ADAPT centre, which was launched in January 2015, currently has 120 researchers working within it and has received industry support from the likes of Microsoft, Intel and PayPal.
The launch, which will take place in the Science Gallery in Trinity, will involve demonstrations by ADAPT researchers of some of the technologies being developed in ADAPT. These will include an augmented reality head-mounted display, and a personalised event management portal.
The launch will also include a panel discussion on "Digital Age: The Changing World of Content Delivery", with panellists including Colin Bray, CEO of Ordnance Survey Ireland, Darren Finucane, Director of Avico Asset Management and Tony O'Dowd, Founder and Chief Architect of KantanMT, who all have collaborated with the ADAPT Centre.