After months of consultation between Trinity College Dublin Students' Union (TCDSU) and College, a proposal is to be brought the College Board tomorrow, calling for the creation of three smoking-free zones around college.
The Tobacco Free Trinity committee is to ask the Board's approval for the creation of three areas around campus where smoking will not be permitted. The three designated non-smoking areas will be an area around the College Nursery and Health Centre, an area around the Sports Centre, with smoking also not permitted from the Nassau Street entrance into Trinity – through the Arts Block and to the end of Fellows' Square.
In an email statement to The University Times, the Director of the College Health Centre, Dr David McGrath, also confirmed that TCDSU had requested a smoking shelter be added to the proposal.
ADVERTISEMENT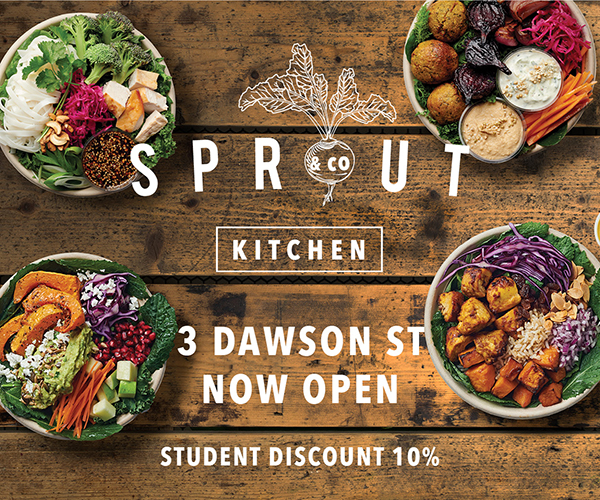 McGrath, who is also chair of the Tobacco Free Trinity Committee, emphasised the "consensus-building approach" taken in the negotiations between students, staff and College.
He said: "We've had three subsequent compromised proposals, so for this particular proposal, I think the students' union are happy to support it."
In December, TCDSU's council passed a motion brought forward by the union's Welfare Officer, Conor Clancy, calling on the union to "support the introduction of smoke-free zones in identified problem areas on campus".
Speaking at that meeting of council, Clancy promised that TCDSU would disengage from the process if College proposed anything against the union's mandate and against the interests of students.
53 per cent of students who participated in a February 2014 referendum, voted against supporting the Tobacco Free Trinity initiative. As such, it has been interpreted that TCDSU must not support any attempts by College to ban smoking outright in Trinity.
Speaking to The University Times ahead of the meeting of Board on Wednesday, Clancy said: "The new proposal would indicate that tobacco-free spaces be made available on campus in response to complaints that have been consistently made which took into account people's work and their health".
He added: "What I'm trying to do is respect the complaints and concerns that have been raised by students, while also respecting that this is a student space as much as a staff space, and the physical space should reflect that."
The topic of a smoking-free campus was first raised in the summer of 2013, when College released a consultation survey on the possibility of a tobacco-free Trinity.
At the time, according to McGrath, a "small percentage" were not in favour of the proposal. 21 per cent of staff, 26 per cent of postgraduate students, and 41 per cent of undergraduates were not in favour of a tobacco-free campus.
This latest proposal is the latest compromise between the Tobacco Free Trinity Committee and TCDSU. Following the referendum in February 2014, a new proposal was raised by the committee in July 2014, and was rejected by the Graduate Students' Union (GSU), and subsequently by TCDSU in November 2014.
In April 2015, a revised proposal was brought to Board, where it was suggested that a permanent, covered smoking area could be constructed. This also was rejected by TCDSU last December.
The rules on campus currently state that anyone smoking must be at least four metres from a window.
Clancy emphasised that the proposal is about "how we can address a concern, while also doing something realistic, and something feasible".
In January, the National University of Ireland Galway (NUIG) introduced two smoke-free zones on campus.