The College Finance Committee is to consider leasing the Binary Hub student accommodation, located in the Liberties, to make it available for Trinity students in the coming academic year.
The accommodation is being built by "The Student Housing Company", who provide accommodation in several cities in the UK. The company is also building accommodation on Dorset Street that will house 447 students.
This proposal is the result of the work of the College Accommodation Steering Group, which aims to identify new projects to provide student accommodation in response to the accommodation crisis.
ADVERTISEMENT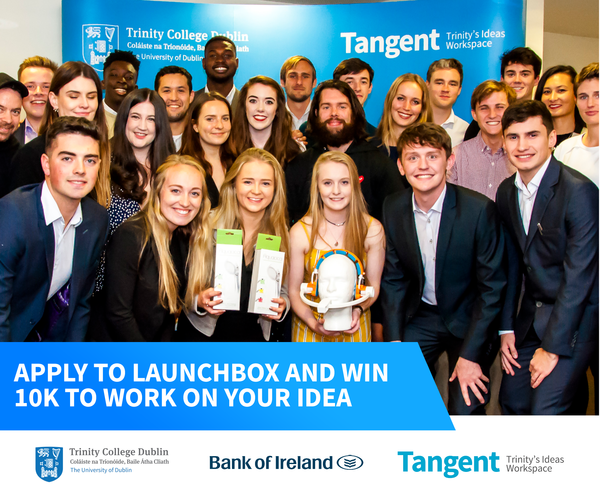 The steering group was set up over a year ago in response the accommodation crisis in Dublin. In November, it had shortlisted six city-centre properties to be developed into student accommodation.
The Binary Hub will have a built-in gym, high-speed broadband and WiFi, and large common areas complete with pool tables. It is currently advertised as open for any student to apply for. While applications for the accommodation have not yet opened, rental rates are advertised on the website as at least €206 per week, which will include all bills and access to amenities.
In an email statement to The University Times, the Dean of Students, Prof Kevin O'Kelly, explained that this would be a short-term solution to "relieve pressure" and that the Binary Hub was only one of the developments being looked at by the steering group.
O'Kelly outlined the progress, as well as the difficulties, the steering group have come across: "Our team have negotiated very effectively but as you can imagine, leasing from a developer fixes the rents which are higher than we would like." He added that "[they] have to weigh up what's in the best interest of the students: not agreeing to the higher rents versus providing a fairly large number of additional rooms to Trinity students for 2016/17".
The long-term goal is for Trinity to increase and develop its property portfolio in order to develop student accommodation. In November, College submitted a planning application for a 280-bed residence in Oisín House on Pearse St. The accommodation is due to be completed by summer 2018.
This proposed project comes at a time when demand for accommodation is high, and rising year on year. Last year, the demand for the Accommodation Advisory Service increased by 50 per cent from the previous year.
The Dean of Students recognised that this proposal may not provide the best long-term solution for students: "At least if we do go ahead with the proposal, it only commits Trinity to a short lease period until we can bring other permanent developments to completion."
---
Edmund Heaphy contributed reporting to this piece.