On Thursday, the Editorial Board of The University Times pointed to the students issues at stake in the general election.
The repeal of the eighth amendment is an issue that matters deeply to students, and the higher education funding question is easily one of the most important student issues in decades, given the present state of the country's universities. Tom Boland, the CEO of the Higher Education Authority, described it as "managed decline" in September – a managed decline where, in universities, "everything is gradually being pared back to a bare minimum". Unfortunately, even though we already have the second-highest third-level fees in Europe, the primary recommendation of the government higher education funding working group will be an increase in fees, from €3,000 to €4,000, and the introduction of a government-supported loan scheme.
Earlier this month, a draft of Fine Gael's education manifesto suggested that they were happy to move ahead with this loan-scheme proposal. However, this never made it to the final version, which simply says that they await the publication of the group's report – something which was deliberately delayed until after the election. The leader of Fianna Fáil, Micheál Martin, in an op-ed in The University Times last week, committed to freezing the contribution charge for the next five years. A freeze is good news for students, considering the other options on the table, and especially from a party that is also committed to increasing funding to third-level institutions by €100 million. However, it remains to be seen how higher education could be affected in a Fine Gael–Fianna Fáil coalition, and whether this could be a sticking point in coalition negotiations.
ADVERTISEMENT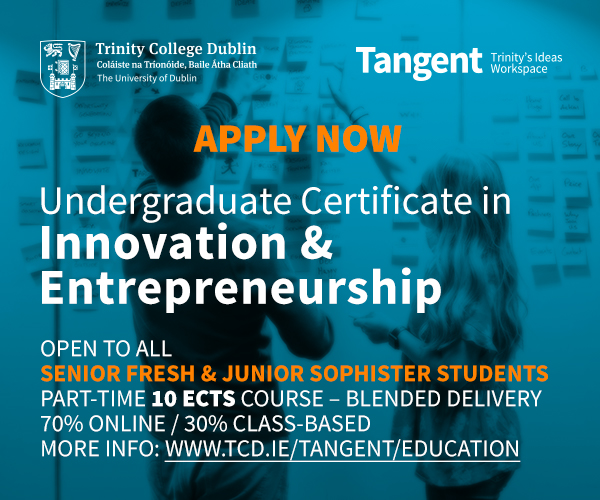 Where there is not good news, however, is with regards to the repeal of the eighth amendment. Rather than allowing the people decide by way of referendum, Fine Gael plans to create a "Citizens' Assembly". Fianna Fáil, on the other hand, did not even mention the eighth amendment in its manifesto, and Martin has previously said the issue would cause "considerable difficulty" for his party in coalition negotiations.
If a Fine Gael–Fianna Fáil coalition is what we're getting, two immensely important student issues hang in the balance. The repeal the eighth issue seems lost on them, so the work of grassroots movements will become more important in the coming years. With the funding question, the work of the Union of Students in Ireland and students' unions has a similar need for fervour in the year ahead.