Dame Julie Andrews describes the night as "egregiously overlooked". The year was 1995 and the world's premiere musical theatre star was originating the title role(s) in Victor/Victoria on Broadway. When Tony Award nominations arrived, it transpired that Andrews had received the show's only nomination. What ensued was a diva moment the likes of which probably inhabit Lea Michele's personal fantasies. Andrews became the only person in the history of the Award to decline her nomination, thus eliminating her chance at an EGOT (Emmy, Grammy, Oscar, Tony – the Holy Grail of show business) on the grounds that Victor/Victoria had been "egregiously overlooked" in the other categories. While divas of that caliber are thin on the ground in Ireland (Irish theatre is too small an industry to allow for such self-indulgence), with the Irish Times Theatre Awards, as with all awards, there are winners, losers, and those who have been "egregiously overlooked".
The Winners
DruidShakespeare. Garry Hynes. Galway. The indefatigable Garry Hynes, who seems to consider directing just one play at a time to be the mark of rank amateurism, maintained her unbroken string of successes in the genre of epic theatrical events. DruidShakespeare was a six-hour performance of Shakespeare's Henriad (composed of Richard II, Henry IV Parts 1&2, and Henry V), condensed by Mark O'Rowe, that toured extensively throughout the summer. It leads the pack in the Awards with ten nominations, one in every category for which it was eligible (including the Judge's Special Award), except for Best Supporting Actress and Best Lighting Design.
The Galway International Arts Festival had a strong year with Frank McGuinness' Matchbox receiving a Best New Play nomination and a Best Actress nomination for its star, Cathy Belton. Amy Conroy's monstrously overrated Luck Just Kissed You Hello, whose inclusion in the Best New Play category can only have been a result of the paucity of potential candidates in the category, or the post-referendum sense of self-congratulation that has characterised much of the play's coverage, was also seen as part of the Festival this year.
ADVERTISEMENT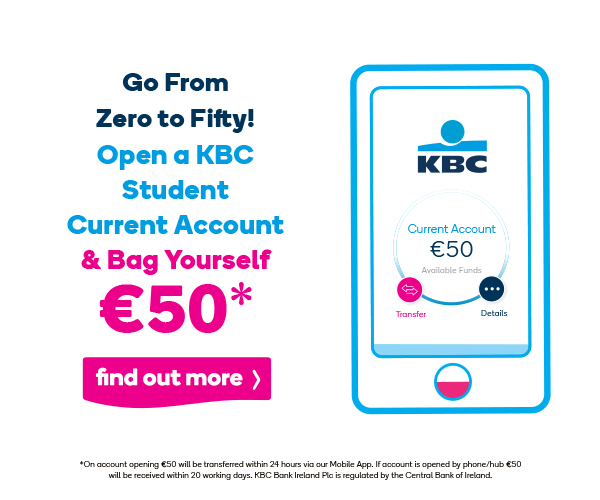 Other productions with multiple nominations include the Lyric and Abbey Theatre's co-production of The Shadow of a Gunman, which received five, including one for its director Wayne Jordan who ends a busy year in which he directed three productions on the Abbey main stage and one at the Gate. The Gate Theatre's The Gigli Concert received three nominations, earning Denis Conway a nomination for Best Actor and Dawn Bradfield (stellar in the thankless role of Mona) a nomination for best supporting actress and a nod for Best Production. Among the mammoth DruidShakespeare and The Gigli Concert in the latter category were the more intimate Pals: The Irish At Gallipoli, a much-reprised, site-specific piece of documentary theatre created by Louise Lowe, and Chekhov's First Play, Dead Centre's postmodern spectacle that became the hottest ticket of the Theatre Festival.
The Losers
The Abbey will be disappointed with failing to secure a nomination in the Best Production category and receiving only a smattering of acting nominations. However, they will undoubtedly be pleased with the proliferation nominations in design categories – seven in total. Of these, four were for productions directed by Wayne Jordan (whose design team on Romeo and Juliet at The Gate also received nominations for Best Set and Costume), furthering cementing his pop art-infused aesthetic as the current vogue in Irish theatre and, it would appear from a similarly designed You Never Can Tell, the current Abbey house style.
The Gate will be delighted with their nominations for The Gigli Concert given that it was their first ever production of a play by Tom Murphy, however, Joe Dowling's near-perfect production of A View From The Bridge failed to secure a single nomination. Despite standout performances by Scott Aiello, Niamh McCann and Peter Coonan and a universally lauded set design by two-time Tony-winner Beowulf Borritt, the production was snubbed by the judging committee. Other big productions which went home empty-handed included Lyric's fine (if unadventurous) Dancing at Lughnasa, Corn Exchange's disastrous Through A Glass Darkly, Mark O'Rowe's adaptation of Hedda Gabler and Stacey Gregg's Shibboleth, which certainly deserved nominations in several design categories and would have been an infinitely better choice than Conroy's offering in the Best Play category.
Selina Cartmell also has good reason to be disappointed. Despite a thrillingly directed production of Grounded and a highly interesting (if imperfect) production of By the Bog of Cats, she was excluded from the Best Director category.
The Egregiously Overlooked
Claire Dunne's exclusion from the Best Actress category for her performance in Grounded definitely fell under the "egregious" umbrella. On consideration of the judge's other choices in this category, an uneven Aisling O'Sullivan in DruidShakespeare and an equally inconsistent Susan Lynch in By the Bog of Cats, there is no denying that Dunne was robbed. Another unfortunate oversight was Catherine Walker, commanding as the titular character in Hedda Gabler. Although it would be almost obnoxious to petition on behalf of further nominations for DruidShakespeare, Marie Mullen and Bosco Hogan deserved Best Supporting nominations for their extremely consistent work. However, unquestionably the most egregious of oversights, and the one that is sure to have hurt the most, is Declan Conlon's exclusion from the Best Actor category for his masterful performance in The Gigli Concert. Conlon's performance was sincere and intelligent, one which I personally felt surpassed that of his co-star, Denis Conway, and his exclusion is frankly baffling to this writer. Like Andrews said – egregious.