As a part of Mental Health Week, Joe Caslin was invited to speak on his own street art by TCD Visual Arts Society. He started off by speaking about his most well known work: his mural depicting two young men in the embrace of love that rocketed him to national fame. Irish street artist Joe Caslin's iconic mural was plastered large across the Mercantile building at the crossroads of South Great George's and Dame Street, during the 2015 Marriage Equality Referendum. This viral mural was a part of Caslin's "Our Nation's Sons" project. For some it was almost a scandal, but for others it was a refreshing representation in the heart of Dublin of love. Undoubtedly, the image fed the momentum that was sweeping the YesEquality campaign towards electoral victory. There was even a petition launched to preserve the image as a national monument, a petition that generated an astounding forty-thousand signatures. But Caslin uses biodegradable potato wash to create his murals. His images are transient, surviving no longer than thirty days.
What some people might not know is that the mural was inspired by one of Ireland's most famous paintings, "The Meeting on the Turret Stairs" by Frederic William Burton. Finely coiffed and booted in black, the debonair Caslin talked eloquently of how the ill-fated love of the princess Hellelil and her bodyguard Hildebrand spoke to him powerfully as a metaphor for the same-sex unions banned by the Irish state. By queering Burton's famous depiction of the lover's embrace, Caslin invited passers-by to reassess normative ideas of love. But in the mural there was nothing so explicit. Caslin is adamant in not captioning his images. "I don't want to tell you how to engage.", he said,"You have to bring your own story to the image."
Originally trained in illustration at NCAD, Caslin "fell" into street art because he felt he was not meeting his target audience through gallery exhibitions. Indeed, Caslin resents the fact that "galleries are stuck in this safe place", unwilling to take risks or to outrage. He first took to the street in order to start a conversation with young men, the people he wants to speak to most. When Caslin set out in his work, he was appalled by the disenfranchisement and apathy that he detected in young men, particularly in Ireland and Britain. The context he focused on was an amalgamation of the London Riots, the economic downturn, and the trial of Casey Anthony in the States. Caslin's street art attempted to create a conversation with city and community about the debilitating effect of these conditions on young men.
ADVERTISEMENT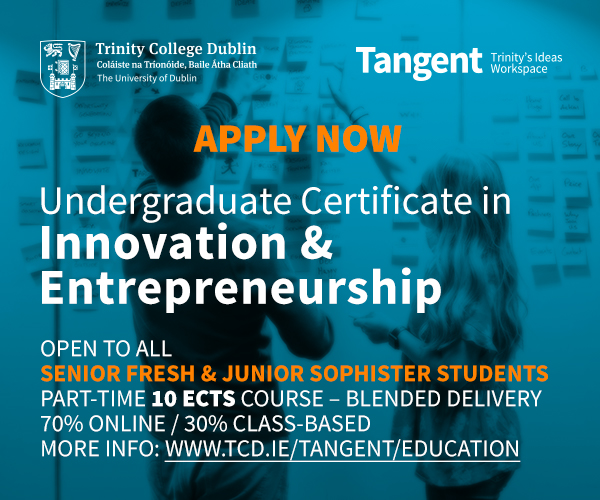 One question that was raised a number of times is why Caslin rarely depicts images of women in his street art. It's an important issue, which Caslin deftly addressed by claiming that female experience is totally out of his consciousness, he "doesn't know that world". Caslin also sees conversation with young men as the most urgent, since Irish men "cannot talk about serious things without being pissed." The statistics around young men are staggering – 80 per cent of suicides in Ireland are young – and much of Caslin's work seeks to raise mental health issues among young men.
As well as being a street artist, Caslin is also head of the Art Department at Tullamore College, which surely means that he is the most hip art teacher in Ireland. He is often compelled to construct murals on the basis of his students' experiences. In nine years of teaching, eight of his pupils have committed suicide. While the trauma of these deaths "crippled" him, he finds cathartic release in his street art, which is a way of resolving pain as well as raising awareness. His images of bewildered and angst-racked youths might be seen as a kind of talking cure, working through pain as opposed to circumventing it.
Caslin's art is faithful to his personal maxim: "Motivate [the youth]. Extend them the support they need. Each one of them has infinite source of energy. They will deliver." To give but one example, when Caslin was constructing an enormous mural on Ranks silo in Limerick he worked with a team of local school children, drawn from CBS Sexton Street and Crescent Comprehensive, aged between sixteen and eighteen. During the talk, Caslin spoke about the pure joy of this kind of collaboration, on seeing "the youth transforming their city" and "handing them something positive."
On being asked about his future plans, Caslin talked of his preparations for upcoming work dealing with the centenary of the Easter 1916 Rebellion. We can, I think, expect a fully nuanced image, tackling not only the complex history of the epoch-changing uprising but also reevaluating its importance for our own time. We await this artwork with great anticipation. Caslin is now recognised as an artist of great significance in Ireland, one who not only captures the public mood but who also shapes our perceptions.