The presidential candidates were left neither bruised or bloodied by the Q Soc and Trinity News hustings tonight, with all candidates performing strongly at the notoriously incisive hustings.
Stephen Hatton, the former TCDSU LGBT Rights Officer, who hosted the hustings with Trinity News Editor Matthew Mulligan, acknowledged that the night had a "reputation as unforgiving". This however did not appear to faze many of the candidates, who answered some of the more challenging questions without any major difficulty.
President
The only real clash between the presidential candidates came when discussing the balance between national and internal college issues, a recurring theme in this year's presidential race. The general consensus was that the president of the union should focus primarily on student issues within college while recognising that they have a voice on a national level and can affect significant social change. However, Stephen Carty accused previous presidents of being too engrained within Trinity College Dublin Students' Union (TCDSU): "I think that, in the last couple of years who has been running have been sort of careerist." Carty argued that this had led to an imbalance between addressing internal college issues, and the role of the TCDSU president in affecting change on a national level.
ADVERTISEMENT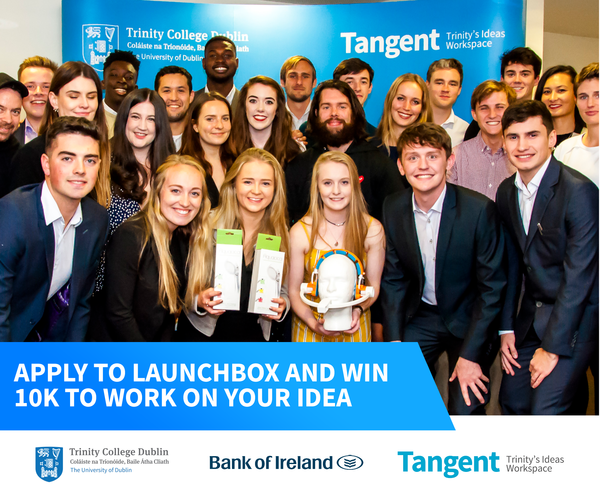 Turning to LGBT issues, all three candidates seemed at ease and well-prepared. Carty was questioned on the results of the marriage equality referendum in his home county, Roscommon, and also on the lack of inclusion of LGBT issues in his manifesto. Responding to this doubt about his commitment to LGBT issues, Carty spoke about his online graphics, which include promises for the LGBT community such as campaigning for the "men who have sex with men" blood ban to be lifted, gender neutral college records, and fighting for marriage equality in Northern Ireland.
Carty used this as an opportunity to again emphasise the importance of student activism in union politics, calling on students to march with students in Queen's University Belfast and the University of Ulster in the "last place in British Isles to not legalise same sex marriage", perhaps contradicting his earlier point about focusing on internal college issues.
When questioned on the gender imbalances in this year's presidential race, an emphasis was put on increasing female participation in the union. Daniel O'Brien first raised the issue of the "Women in Leadership" campaign, and was critical of the campaign for not providing a long-term solution to the problem. He argued that "there was a return to a status quo" this year. Carty agreed, saying: "We did it for one year, and it improved for one year", and, like O'Brien, called for a mandate to increase female presence in elections. Daniel O'Brien called for an urgent solution to be problem: "A long-term problem needs a long-term solution and it got a short-term solution". He added that gender quotas would be considered if he was elected president, while also expanding on this to call for a pass or fail mandate to hold "Women in Leadership" campaigns each year.
While Kieran McNulty defended the efforts of the campaign, arguing that "the problem doesn't necessarily lie with the Women in Leadership campaign", he called on the next president to engage with the issue properly. O'Brien noted the logistical difficulties of organising a campaign that tries to represent women in college, and called for the solution to be "a mandate for the union to have a long term commitment to women in leadership campaign."
When asked about the issue of engagement, the candidates' answers varied significantly. Carty would address this issue by holding open forums to listen to students' opinions, emphasising the importance of "[showing] someone they are valued". McNulty spoke about his ideas centered around creating feedback channels to union, including his proposed petition system, holding events to promote the involvement of TCDSU, and surveying students about what they want. O'Brien elaborated on one of his main campaign promises, to include PollEv and Smartvote apps as a new way of encouraging political engagement with the union, especially around election season. This, he feels, will produce a "higher quality" of political engagement which is, he said, as important as the quantity.
Education
The two candidates for Education Officer performed well, with neither performing much stronger than the other. Dale O'Faoilléacháin and Patrick Higgins displayed both strong and weak points touching on several topics during their discussion. Similarly to Tuesday's An Cumann Gaelach and The University Times hustings, O'Faoilléacháin generally outperformed Higgins on the basis of his broader knowledge of students' union structures and expectations of the role, but Higgins performed reasonably well and gave solid answers on a few of the questions, again emphasising his "case work approach" to the role. Candidates didn't clash outright on any particular issues, which made the exchange feel slightly less impactful, but still offered some perspective on the direction in which the position should go.
However, across most issues, especially when speaking about reforming the union, O'Faoilléacháin had a better understanding than Higgins. He called for procedures in the union that would "really question the sabbatical officers or the school convenors about what exactly they are doing", repeating the aims outlined in his manifesto.
The issue of student exchanges, having gained surprising traction over the week, was spun in this hustings to encompass support for Trinity's LGBT students going on exchange to places such as Russia, an issue which co-moderator Hatton called "distant but significant". Higgins seemed caught off guard when he admitted that he had "not done as much research" on this aspect of the issue of exchanges as Ó'Faoilléacháin, in spite of Higgins being the only one of the two candidates to support LGBT rights in his manifesto. He suggested liaising with the host universities abroad to "see what the issues are in the college [they are] in".
Both took similar sides on issues facing international students, with both agreeing on the importance of ensuring their welfare and advocating for them in the face of high tuition fees.
The conversation for both candidates eventually turned towards the more under-discussed issue of postgraduate affairs. On the issue Higgins said that "I want to make sure the SU and GSU work closer together". He went on: "TCDSU and GSU need to be more active together, rather than active separately". Ó'Faoilléacháin, in contrast, highlighted problems of staff-student ratios and teaching hour issues faced by postgraduates as an area for potential cross-union cooperation.
Welfare
LGBT issues have traditionally been one of primary focus points for the Welfare Officer, and while all candidates acknowledged LGBT issues at hand in college, Aoibhinn Ní Lochlainn used the occasion to push herself out in front. Although admitting he was "a little unclear" on LGBT issues his manifesto, Wafer stood firm on his point of having "novice committee members" in societies to help make people feel more comfortable. However, Hattan pointed out that Q Soc already ran a similar programme.
An expected but important question came from Mulligan, who asked how, if the repeal the eighth referendum passed, the welfare officer would work to support women in abortion situations. All three candidates appeared hesitant to answer the question, with Ní Lochlainn finally saying that "all women should be in control of their bodies". Both Wafer and Redmond agreed, and Redmond emphasised that this was an issue for trans men, claiming: "Students who make noise will get things done", without saying what this would involve.
Ní Lochlainn was the only candidate to argue that abortion is not only a women's rights issue, but a class issue as well, which was met with applause.
All candidates agreed that there was a danger of Welfare Officers being potentially excluded from disabled students in House 6. Redmond suggested more visibility throughout the college semester: "I don't just want to be locked up in House 6." Wafer agreed, while highlighting the importance of the welfare office as a "safe, private place." The strongest response came from Ní Lochláinn, who explained that she had investigated this already, and that there was space for an office on the ground floor, an "easy" solution. Again, her simple approach was met with huge applause.
In a moment that provided the only real drama of the night between the candidates, Ní Lochlainn mentioned that she had already posted a manifesto point on sanitary facilities, and this issue "struck a chord" with her, implying that Redmond had taken inspiration from her with a short pause. Overall, the candidates came across as positive and informed, despite some uncertainty and vagueness.
Communications & Marketing
In the communications & marketing race, the candidates sparred on the role of the officer in communicating LGBT issues, with Byrne appearing well versed compared to his rival. Broaders skirted controversy in response to questions as to why there was no mention of LGBT issues in his manifesto, when he admitted that: "You can't be 100 percent representative of anyone else. I was afraid I would underrepresent somebody or misrepresent somebody." The hustings Twitter hashtag erupted with opinions – with many asking how he can represent the union as a whole if he believes he can only represent himself. On the other hand, Byrne took a more neutral approach, stating that he would effectively represent the LGBT community.
In a question which has reappeared time and time again, the candidates were asked which aspect of the position should be focused on. Byrne argued that the two roles are interdependent and complementary: "The more sponsorship we bring in, the more avenues we have for communicating to students". Although Broaders agreed, he emphasised that: "I would lean more heavily on the communications side – we're there for the students first and foremost." These statements echoed similar positions taken throughout the campaign so far, Broaders focusing on the communications aspect and Byrne argueing the link between them.
In response to questions from the audience concerning how the role of the sabbatical position has changed following the introduction of the Gender Recognition Bill, both candidates agreed that many students are still unaware of its significance. However, Broaders stated that not enough information has been made available: "It hasn't been covered as much as I would have liked", whereas Byrne felt that not enough effort has been made to present it to students: "The information about the Gender Recognition Bill is there but it is not brought to students through students' unions channels of communication."
Ents
In the ents race, the lack of LGBT-related manifesto points was highlighted by Hatton, with all candidates but Katie Browne failing to mention these issues. Browne argued: "Educating students more against stigma is as much as part of Trinity Ents as it is in any other sabbatical role".
The rest of the candidates defended themselves well, with Caolán Maher arguing that, with this focus on the student community in his manifesto, "that entails the queer community". Rowley agreed: "You can't have a little bit of an inclusion, you have to have inclusion for everyone". Addressing areas of improvement, Grace O'Boyle noted that better promotion could be done on Rainbow Week, whereas Browne stated that she wanted to use the platform of Ents Officer to educate students on transgender issues.
Returning to LGBT issues, Browne referred to her personal experience with this problem and claimed she would not hold an event at a venue without a gender neutral bathroom, stating: "I know what it's like to go to a nightclub and might be judged based on your sexuality". Rowley emphasised the importance of an equality officer on the Ents Committee. Boyle said the training of the Ents Committee for LGBT issues was "imperative" and called for the further education for new students. Maher argued for more intimate venues and that the right location needed to be picked instead of large "distant" venues.
Earlier today, The University Times reported that Maher was handing out free cans in Trinity Hall last night. In response to a question posed by an audience member regarding this, Maher stated that they were false. The audience member elaborated, saying that friends of her had witnessed Maher passing out cans, to which he replied that he "brought a four pack for [himself]" but that he understood the Electoral Commission's guidelines "so I'm hardly going to jeopardise my campaign".
Outgoing Ents Officer, Katie Cogan, asked the candidates what made an ents events unique. Maher stated that students don't know exactly what kind of events they favour, and that research would have to be done on the matter. When pushed by Cogan for a definitive answer, he stated that students liked live music. O'Boyle agreed, adding that affordability and centrality are key factors, while Browne suggested that variety was a big draw.
It was Rowley, however, who seemed to judge the audience best, drawing the largest reaction from the audience with his claim for ents to create "signature events", making "something weird and different you wouldn't be able to get without large funding".
Editor of The University Times
Sinéad Baker, the only candidate for Editor of The University Times and the newspaper's current Deputy Editor, was questioned alongside the communications & marketing candidates. Her performance this evening was primarily marked by criticism of the newspaper's current election coverage in response to a question about bias from an audience member – a question that received loud applause from the audience. "There has been coverage that has been unfair", she said, whilst making the point of making a distinction between "bias" and being fair. "I haven't perceived a bias this year", she said. She appeared to suggest that processes were not being followed in the paper which would allow editors to "question" themselves "at any moment" when it came to being fair.
She also spoke about the distinction between The University Times being editorially independent and financially independent, saying that whilst the newspaper is guaranteed editorial independence by the union's constitution, it is held accountable for its finances by the union's Administrative Officer and through presenting a budget at Union Forum. She also committed to bumping up the status of the newspaper's LGBT correspondent to LGBT Editor, similarly to the way the Irish Language Correspondent was promoted to Irish Language Editor earlier this year.
Correction: February 12th, 2016
An earlier version of this article incorrectly suggested that Stephen Carty first highlighted the inefficiency of the "Women in Leadership" campaign. In fact, it was Daniel O'Brien who first raised the problems with the campaign. An earlier version of this article also stated that Daniel O'Brien failed to highlight what the long-term solution to the failure of the "Women in Leadership" campaign might look like instead of a long-term mandate. In fact, O'Brien did not rule out the need for gender quotas and the use of a pass or fail mandate to hold a "Women in Leadership" campaign every year.
---
John Conway, Eleanor O'Mahony, Nora Donnelly, Edmund Heaphy, Anna Moran and Ciaran Sunderland also contributed reporting to this piece.