Candidates running in the Trinity College Dublin Students' Union (TCDSU) elections today pledged to oppose fees, in a small rally organised by the group "Students Against Fees".
All candidates running in the election were invited to attend the rally today, which took place in Front Square.
Speaking to The University Times after the pledge, fourth-year classics student Oisín Coulter, who chairs the meetings of "Students Against Fees", said: "It is important for candidates to commit to being against fees. It is a promise that they can be held too. The campaign wants to call on the elected sabbatical officers next year for help in the coming year. It is an act of solidarity, to show that all candidates agree".
ADVERTISEMENT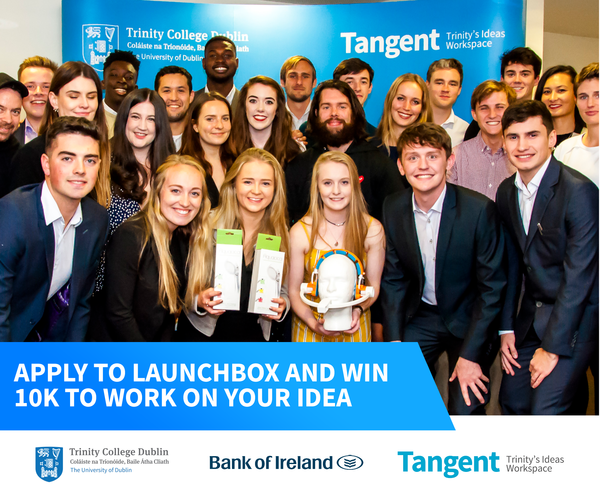 The pledge, signed by all the candidates present, states that candidates should promise "to the best of [their] ability, to fight against student fees, in particular any increase in them".
Candidates also committed to "support Students Against Fees in their efforts, and if elected take part in the campaign to ensure education remains open to anyone who wishes to access it."
Presidential candidate Kieran McNulty, when asked why he signed the pledge today, said: "It is important that I can help in any way".
He added that: "If I get elected I want to go through the mandates set by the TCDSU and USI. I want to fight against it. It is a priority for the SU, and I plan to pick up this issue when all the campaigning is over on Thursday."
Daniel O'Brien, candidate for the presidential race, said: "On the one hand it is important to uphold the mandate, and for candidates to be committed. Personally I'm against fees, and it's important to uphold every mandate set out by the students. Across the world, the difference is cultural but the policies are what drive a wedge between everybody".
Stephen Carty spoke about how he believes that "if you don't invest in education, you are not investing in society. Australia is in a hole because of fees, and the fees in the UK have risen to £9000. We can't have the students and leaders of tomorrow being burdened with debt".
The only Ents candidate present at the rally was Grace O'Boyle, with the rest absent. Sinéad Baker, the sole candidate in the race to be Editor of The University Times, was also not present at the rally.
Correction: 15:01, February 15th, 2016
An earlier version of this article incorrectly stated that Grace O'Boyle was not present at the "Students Against Fees" rally. In fact, O'Boyle was present at the rally.