I'm pretty happy with this year's Trinity Ball line-up. Finally, I can go back to my angsty teenage years and sing along to "Naïve" like I've some floppy-haired boyband member to go home to. And then of course, there's all that EDM stuff that, though we often love to hate it, we're really happy to while away the early hours to, pulling shapes that we usually save for the bedroom in the midst of a beady-eyed Trinity Ball crowd. My personal highlight however is grime artist Stormzy, who will allow me to try and prove my UK street credentials as I mouth the lyrics "I'm so London, I'm so South" in cringe-worthy fashion.
But last night, some of us weren't just excited about the announcement of the acts themselves. In fact, we got a lot more than we bargained for. For those wondering what I am harping on about, the details are as follows: after the acts were announced in an "undisclosed location" (actually just someone's living room), the official launch party didn't stop. The Trinity Ents Crew and their DUDJ followers took to the decks in boiler-room fashion and decided to livestream the party on YouTube, on a Sunday night. For those that kept watching, what unfolded was a tragedy of Shakespearean proportions.
Now, before I sound awfully pass remarkable, I have a few personal caveats. Of course, many of us are guilty of swigging the dregs of a Tesco lager can in someone's gaff while our mates take to the decks at some ungodly hour, but it's quite something to have this happening on a livestream that's not only available to all Trinity students, but anyone with an internet connection.
ADVERTISEMENT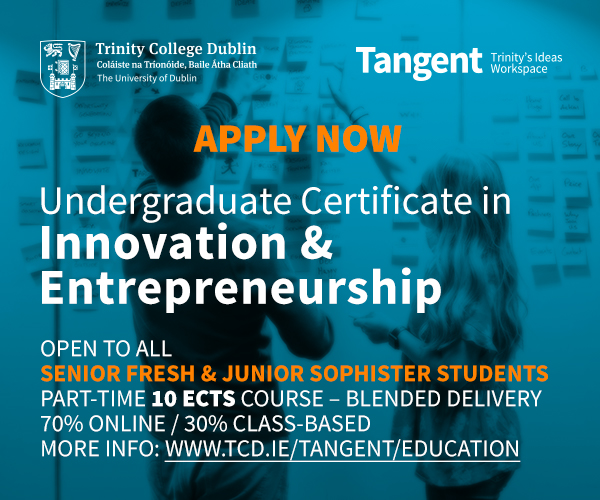 But it wasn't just the livestream that saddened me, but rather the live comment stream accompanying the YouTube video. It ran thick and fast, brimming with sexist, racist, homophobic and downright horrendous comments, many of which should not be repeated. Those that weren't hugely insulting were just plain bleak, ranging from "this is desperate lads" to "the Luas drivers didn't strike for this". They may have been penned by Trinity students or simply the dark lurkers of the internet. And while we probably shouldn't have, many of us who were tucked up in bed or madly finishing essays found it highly entertaining. For me, it raised a number of burning questions.
Firstly, I wondered why they had done it. I don't understand what the Ents Crew, nor mind those dancing in front of the camera, had to gain from it. I'm not one for dancing in front of an audience, and certainly not an audience full of callous lowlifes sitting at a computer – people with the ability to pick me apart for what I'm wearing, some rogue dance move I've made, or simply because I'm a girl. My condolences to "bandana girl" and "guy in scarf" who were torn to pieces for just having a good time. When the Facebook page "Humans of the Sesh" chimed in by sharing the livestream and calling it "the most pretentious thing in the world", the comments, unsurprisingly, weren't pleasant. To choose one to sum them up: "this is why nobody likes Trinity".
Secondly, it got me thinking, as many things do in the age of avid Snapchatters, why do we constantly have to prove we are having a good time? Why does there have to be evidence that we're (trying to be) cool, we can totally smoke inside and we can totally sink a naggin without flinching? In a way, perhaps anyone who was at this party reading this thinks my words don't mean a thing, and they don't, but surely they can agree that the whole concept is surreal. Surely they can agree that it hardly helps debunk the largely negative Trinity stereotype of us being a bunch of cool cats who take themselves far too seriously as it is. And surely, anyone at this exclusive afterparty can agree that the barrage of horrible comments, which ranged from "I want to kill all these losers" to ones far too indecent to repeat, were really quite unnecessary.
If Monday blues are hitting you hard, all suspicious 4 hours and 20 minutes of the sesh of the century are still available for all and sundry. But I suppose, who am I to judge? Likelihood is, after this year's Trinity Ball, I might be in a very similar situation, fist pumping as the beat drops with three other sketchy looking stragglers. I'm just praying no one will be livestreaming me this time.