Sequins, sass and stilettos hit the Button Factory this week as the annual RAG event Trinity Come Dancing took place for the 12th year running. In the days prior the names of the three judges were released to DU dance's Facebook fans. First to be revealed was Emilie Quigley, Trinity's very own Darcey Bussell. Emilie danced for many years with the Irish National Youth Ballet before studying Philosophy at Trinity and choreographing three winning routines for the Lyrical All Ireland Intervarsities. Next on the panel, looking for everything sexy and sassy, was last year's Miss Burlesque Dublin – Katie Finegan. Finally, looking for flexibility, strength and abdominal muscles was third judge and professional performer Lisette Krol, three times World Pole champion, as well as Irish and United Kingdom champion. The event was hosted by Aisling Ní Mhaoláin and Orla Caffrey, with the former sporting a tutu, whilst Orla chose a classic tight black jumpsuit.
First to dance was the president of the Graduate Students' Union (GSU), Katie Crowther, and her jazz partner Kathy Bergant. The girls wore black fringe dresses, setting off their smiles, synchronised clicking and jazz hands to great effect. Krol described their routine as "really, really awesome", saying she "loved the acrobatic trick". She awarded them a seven whilst Emilie and Katie gave a six and a seven respectively.
Up next with a more contemporary routine, was hockey captain Tom Gibbs and his partner Alison Ryan. Despite dancing an emotional and romantic piece, all three judges admitted to being distracted by Tom's bright red socks and the pair of sports leggings he had borrowed from Katie Cogan. Lisette said the routine was "cute, but a little weird", while Katie acknowledged that it was "hard to deliver something emotive when people just want the craic" but claimed their dance was, nonetheless, "beautiful." The couple were awarded 16 points.
ADVERTISEMENT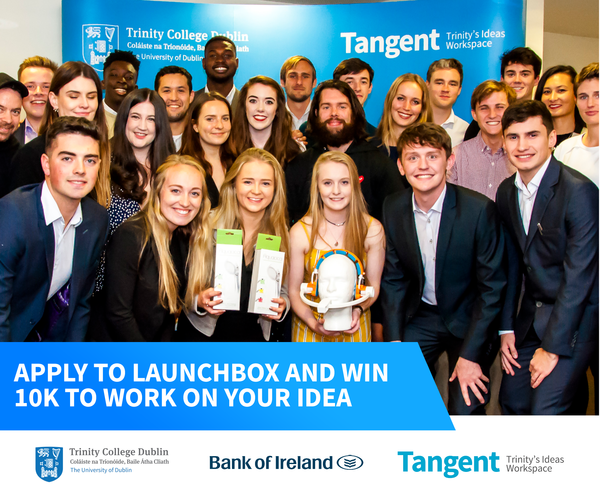 Following Tom and Alison were Liam Mulligan and his partner Tembi Fashina with their modern take on the Cha-Cha. Looking sophisticated in a velvet dinner jacket and white swing dress, Liam and Tembi danced with charm and panache, using a rose and glitter as props and including some impressive lifts in their performance. In response to their routine, Lisette awarded the couple a nine, while Emilie said: "I loved the sultry play and the glitter and rose were so slick", giving them another nine.
However, unfortunately for Tembi and Liam, Katie seemed to be seized by the spirit of Craig Revel Horwood himself, awarding the couple a disappointing six.
Next to dance were bookies' favourites, Ents officer Katie Cogan and DU Dance chair Darren Byrne. Attired in denim shirts, the couple popped and locked their way to hip-hop glory with their perfect synchronisation wowing the audience. Lisette was impressed, saying Darren should "choreograph [her] next routine". Emilie, stunned by the couple's flawless performance, awarded them a ten whilst Katie gave them a nine.
Following this show-stopper, the show stopped for the interval. While the audience chattered and helped themselves to alcohol, the Jazz Team and "Trinitones" performed a selection of pop favourites such as "Sorry" by Justin Bieber and George Ezra's "Budapest".
Coming up after the interval, performing an Irish number, were Ashley Duane and Laura Casey. Their routine shifted to a jig halfway through, with song "Proud Mary" changing to Irish traditional music, and Ashley performing some dazzling kicks and flicks. The judges were suitably impressed by Flatley No. 2, with Lisette commenting that: "The kicks were amazing", and Katie claiming she could: "see the passion oozing out of [Ashley's] eyes." The couple were awarded a total score of 29 for their routine.
Next to the stage was Beibhínn Walsh and substitute partner Dylan McGagh with a ballet piece. After replacing Beibhínn's original partner, Dylan only had a week to learn the routine! He managed several daring, overhead lifts which left Emilie astounded, saying; "I can't believe you did that in a week…you nailed a shoulder lift!" Lisette and Katie were equally impressed by the couple's elegance and emotion, giving them a total score of 25.
Following them were Michael Burns and Players' Grace O'Boyle. In a Musical Theatre routine involving dazzling armography to Mary Poppins, Hairspray, High School Musical and Grease, Grace and Michael left the audience wanting more. Emilie admired how they "engaged with the audience", Katie furthering that they were "on it the whole time". The couple's final score was 29.
The last couple was Sam Heavey and Padraic Rowley. In their Tango they were simultaneously camp, comedic and charismatic, wearing suits and using a rose as a sensual prop. After their performance, Lisette claimed she could "feel the love" with Katie praising how they "gave it all the sass": their score was 17.
Following the competition, the audience began to vote whilst watching Darren Byrne and the Hip Hop team bop to "Trap Queen". Following this was the piece de resistance; Lisette Krol performing a series of death-defying gymnastic choreographics on a pole. She subsequently challenged Daniel, Padraic and Darren to a pole dancing competition, giving them each a trick to attempt. Padraic, despite being well through his pint, won the competition and left the stage with his pride intact.
It was then time for the results. The dancers re-gathered onstage to be told that in third place were Tembi and Liam, in second- Darren and Katie and in first, Laura and Ashley. The winning couple then had to perform their riverdance again; providing a merry end to a great night of entertainment!