The acclaimed New York-based Serbian performance artist Marina Abramović received honorary patronage of the University Philosophical Society (the Phil) today, and spoke before an audience of its members. Abramović was among the first of the Phil's guests for the year to be announced in the run-up to Freshers' Week 2015, and her electrifying and engaging discussion at the GMB today was indeed worth the wait.
Self-described as "the grandmother of performance art", Abramović has exhibited her boundary-pushing and often intensely personal works of performance art in exhibitions and galleries around the world. Among the most notable of these works are the Rhythm series of exhibitions from 1973 to 1974, which incorporated pushing her body to the limits of pain and suffering before a live audience, as well as 2010's The Artist Is Present, taking place in New York's Museum of Modern Art, involving sitting silently across from members of the public at a table with chairs.
To some extent, elements from The Artist is Present followed Abramović all the way to the GMB: notable about her talk was her minimalist stage set-up of two simple wooden chairs, and no podium or tables. "As you can see, I cleaned this place up. I took everything away", she joked. Her speaking was as interactive and engaging as her own performance work: frequently standing up and moving about, unwavering in her enthusiasm to talk to and communicate with The Phil. She was "really touched" by the award, and frequently extended her appreciation to the Phil and the College community for the invitation.
ADVERTISEMENT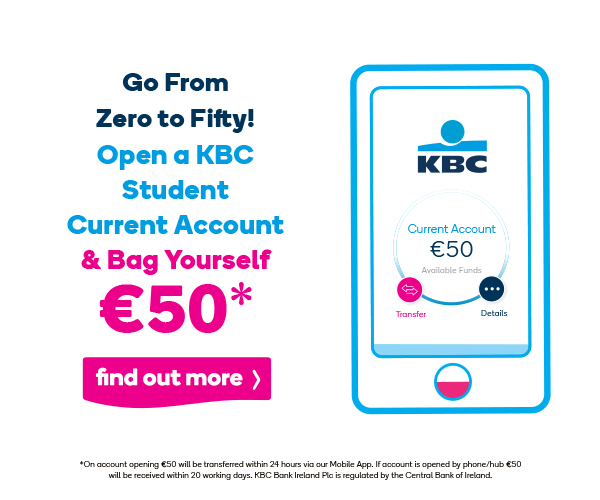 She spoke about courage, failure and taking risks, and of the particular importance of these three qualities to the work of a performance artist. It was indeed her own tenacity in the face of a hardened childhood in Communist Yugoslavia, physical limitations to her work and vision, and an often confused public, that kept her going and eventually saw her art, and performance art in general, hit the mainstream. "You have to take risks. You have to go to places you've never been, you have to take this journey into the unknown. But at the same time you can fail. We always want to succeed, and we are always afraid to take these risks."
Performance is serious business, and it's not easy. It takes everything. Every atom of your energy to be there and to do these things
Speaking on the subjectivity of art, in particular performance art, and how differently it can be viewed by audiences, she said: "For years and years I've been asked, 'why is this art at all?'. Performance is serious business, and it's not easy. It takes everything. every atom of your energy to be there and to do these things." She later added that, in order to be a "great" artist, "there is an enormous amount of sacrifice you have to make, and lots of loneliness". She added that different audiences around the world often have their own energy and response to works.
Anecdotes from her youth and early years as an artist were humorous, touching and insightful. She built on the early reactions to her art and the sense of isolation that often surfaced as she experimented with unique media.: "Performance wasn't considered any kind of art. It was nothing – there was no place even for entertainment [in Yugoslavia]". She appreciated the faith that performance art circles put in her work, which eventually helped propel her to prominence.
Being an artist, in Abramović's view, is not something that can be learned, and not something that someone can simply "want to be". Rather, it is innate, a quality inside everyone that can be tapped into, once the ideal tool or medium through which to express oneself is found. "It's like breathing. You don't question breathing … the urge to create makes you an artist." She went on: "You have to go deep inside yourself, that's the real key. The deeper you go inside yourself, the more universal you become. You have to follow your intuition, understand who you really are and what matters to you."
A significant topic to surface during the session was patience, time and perseverance. Among Abramović's most ambitious works are her "long-duration" performances: those which involve her sitting, standing and posing in various often uncomfortable positions, even nude at times, for hours on end. To Abramović, such willpower and strength is of paramount importance to the performance artist. She cited the abstinence practices of some renaissance artists in the run-up to mentally challenging art productions – creating "a perfect circle", for example, after months and weeks without various vices – "somehow, mentally and physically, they are prepared for this work". She also discussed the challenges of being present in the moment in the face of new technology, and how she incorporated long-form works into teaching new generations of performance artists.
Abramović came into her own particularly well as the question-and-answer section opened up. She was eager to be asked any questions on any aspect of her life and work by "the kids" in the audience, and didn't seem bothered by time constraints: "Before I go, I want someone to tell me an Irish joke" she added as the session started to wind down.
There is something sparkling and refreshing in her anecdotal recounting, including, more unusually, her anger at a doctor for rescuing her mid-performance as she lost the flow of oxygen to her head at one of her early exhibitions.
Two audience questions focused on art and feminism: Abramović was asked if she had experienced sexism as a female artist, and was additionally asked where she saw herself in relation to the feminist and women's art movements of the seventies. In response to both, while acknowledging the "groundbreaking" role of feminist art circles, she asserted that, to her, art has no gender, sexuality or personal identity: "I am not a 'female artist'. I am an artist", she said. She went on to comment on women being less able to combine their own passions and duties, compared to the perception of prominent male artists being able to devote their lives to their artistic careers and have the women in their lives be at their service as they work.
Other questioners in the audience also asked her about stand-out moments in her career, her relationships with fellow artists such as Ulay and how she perceived their co-created art as their relationship changed. Though admirable and profound in her discussion of the theoretical and the spiritual, there is something sparkling and refreshing in her anecdotal recounting, including, more unusually, her anger at a doctor rescuing her mid-performance as she lost the flow of oxygen to her head at one of her early exhibitions.
Indeed, her brushes with museum administration and health and safety regulations also made for laughs, considering her ambition. "You always have to see how much you can compromise that doesn't completely jeopardise your work – otherwise you can't create your work". Though acknowledging that European museums were more "flexible" in allowing the artist to go a little more above and beyond the norm, particularly noting the scenes in London, Dublin and Belfast, she added that some works "would never be possible in American museums, because everything's forbidden". She gave the example of a piece where she had artists sit for six hours nude on a bicycle seat attached to a wall without touching the ground. "because of regulation and unions, you can only do one hour. But two days before, six lawyers came from the museum. They said that this piece can only be done if the woman [performing] has a helmet, a security belt and only performs for fifteen minutes.. this ruined the piece totally". She joked later that "If anything at all happened at this show, I'd be in prison".
When it comes to artists, especially those specialising in as unique and mystifying a medium as performance art and the self, it can often be hard to distinguish between the "human" and the "artist" – performance art dissects and puts the spotlight on the human being and the self like never before, and on the surface it appears that would take such a strong toll. Nevertheless, Abramović was an incredibly down to earth, enlightening and witty presence at the GMB – and in a nod to her 2010 exhibition, in all senses of the term, she was truly "present".