The Union of Students in Ireland (USI) this morning announced that they "fully support" the Seanad candidacies of former USI President Laura Harmon and the current Trinity College Dublin Students' Union (TCDSU) President, Lynn Ruane, making it the first time the national union has ever backed candidates in the Seanad elections.
Harmon is running as an independent candidate for the NUI panel, while Ruane is running as an independent candidate for the TCD panel, both of which elect three senators.
In a press release, USI President Kevin Donoghue said: "Both candidates have a lot of experience in student politics and have been at the right side of history in movements like the marriage referendum and repealing the 8th. We wish both Laura and Lynn the best in the Seanad run."
ADVERTISEMENT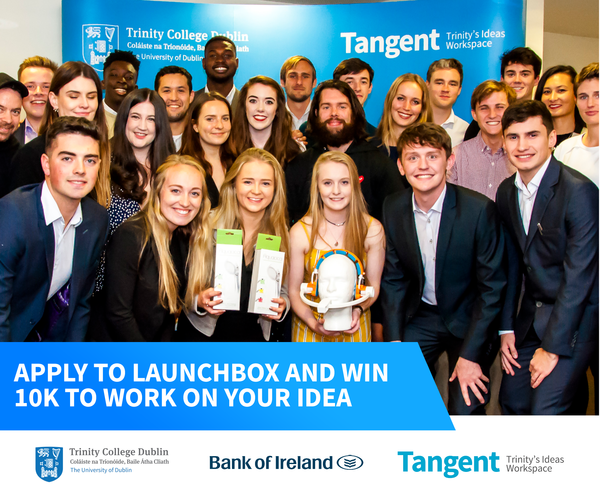 While both candidates have committed themselves to a platform directly related to student issues, the move comes without precedence – the union has never backed candidates for the Seanad elections before.
Harmon was USI President in the 2014/15 academic year, meaning that she led USI's efforts ahead of the marriage equality referendum. In the press release, Harmon said she was delighted that USI was endorsing her. "Access to education, political reform and equality are at the heart of what I stand for and if elected I will work closely with civil society organisations like USI on this", she said.
Ruane said she was "truly honoured" by USI's decision to endorse her. "We need to elect a university senator who is willing to champion and defend higher education. I am truly honoured by USI's decision to endorse my Seanad candidacy and I pledge to strongly advocate on behalf of students if elected to the upper house", she said.
Harmon assisted the Labour Party with policy in the run-up to the general election, serving as the party's Women and Equality Officer. Ruane announced her candidacy in December.
There are 15 other candidates running on the TCD panel.
Polls close on both panels on April 26th at 11 am. Ballots will be sent to electors from Monday.