So – surprise, surprise – we have a hung parliament. Cue the very specific news stories speculating which parties and people will form the government, and speculation about what policies could result. Certainly there are a very wide range of issues at stake here, and in deciding what takes priority we might ask ourselves "what's best for the economy?" or "what's best for public services?". Deciphering how policies shape our lives is very important. But this speculation in national media rarely takes into account the issues directly affecting university students. The position of students and vital aspects of our experience in college such as fees, access to funding, and job prospects are inevitably going to be radically changed by the next government, and its composition is going to directly affect our lives. It's worth exploring what these outcomes could be, and what we can look out for in the next Dáil.
Observers in the past week have begun to speculate that a so-called "Grand Coalition" of Fine Gael and Fianna Fáil is not just the only way a majority can be formed, but is also a real possibility. The two largest parties in Ireland have never become governmental bedfellows – as long-term rivals deeply at odds over a range of issues, it has never been considered a plausible prospect. But now they might have to if we are going to achieve a stable government.
Where would this leave students? According to the manifestos, both parties take higher education policy exceptionally seriously – although it's difficult to find a policy area where that isn't purported to be the case. Fine Gael's official policies are numerous. They state the need – though don't concretely promise – to provide higher education with funding totaling €290 million. They would also seek to introduce "sandwich" courses similar to those available in the UK, where a student can spend their third year working in industry. These have proven particularly helpful to science and engineering students. And they would seek to encourage flexible learning through online courses and evening and weekend classes for some programmes, but with no specific plan. Where the Fine Gael manifesto becomes more controversial is in seeking to demand efficiency in return for higher education funding and self-running. Attempts at financial streamlining have been met with disapproval from the bulk of politically active students, who argue education should not be based on market principles.
ADVERTISEMENT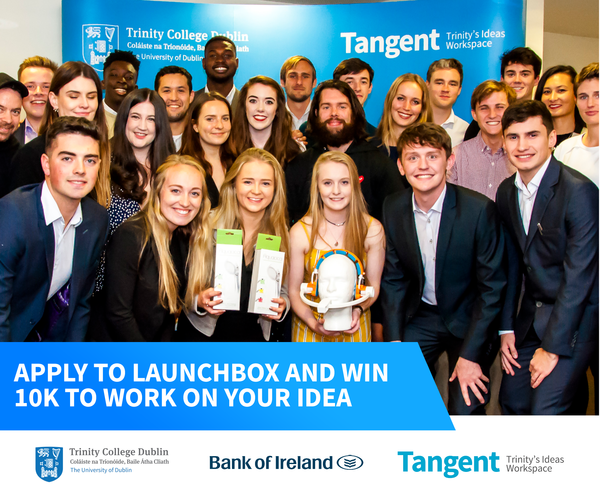 In a coalition, it is likely Fianna Fáil will use their position in government to regain the trust of the Irish public on financial responsibility.
Meanwhile, Fianna Fáil's stated policies include freezing student fees for the foreseeable future. In a coalition, it is likely Fianna Fáil will use their position in government to regain the trust of the Irish public on financial responsibility. Although Fine Gael has stated there needs to more funding for higher education, their record in the past five years has not suggested this is a real possibility, owing to the primacy of reducing the fiscal deficit. These circumstances will probably prevent any short-term solution to the university funding crisis.
The clearest disagreement is on students' financing. Fine Gael is seeking the introduction of a loan system, which has proven deeply divisive among students, while Fianna Fáil wish to maintain the grant system. The degree of bitterness this policy has imposed will likely mean any reform is shelved, unless Fine Gael are persuaded to scrap the policy entirely or can persuade other parties to support it, which is unlikely.
Nonetheless, "student issues" are not the only issues to affect students. The state of the economy and the prospect of more graduate jobs are more important to most of the student population. The economy has grown during the term of the last Dáil. Given the relative centrism of both parties, and provided there are no drastic shocks in the global economy, there is little reason this can't continue. The exact retention or rejection of manifesto commitments will ultimately be decided through the coalition agreement negotiation or – if a less formal support-based situation occurs – on a policy-by-policy basis. Broadly, however, it is easy to foresee a scenario in which Fine Gael's more unpopular reforms among students are eased or scrapped in cahoots with Fianna Fáil.
Although a coalition of Fine Gael, Labour and independents may not be possible due to lack of numbers from all parties, this coalition would probably see little change from the status quo. Though Labour's stated policies are expanding apprenticeships, restoring maintenance grants and capping fees at €2000, it is almost impossible to imagine any scenario in which Labour would have as much influence in this government as they did the last, following their brutal decimation at the polls.
Independents, when offering support to the government, famously wield a disproportionately large amount of influence. They must be appeased individually and all have differing viewpoints and stances on a range of issues. In Ireland, independents normally don't have too much to say on higher education, and it often comes down to what the government can give their constituency. However, this certainly makes all policy-making more risky, probably reducing the prioritisation of student issues.
Before the election, Micheál Martin was criticised for not ruling out a potential coalition with Sinn Féin. Following the successes of both parties in the general election, he might be really considering one now. However, Sinn Féin's ability to deliver the economic growth to encourage graduate jobs is questionable. On the fringe of conventional politics and economic thought, their policies have been attacked even by major businesses as posing a severe threat to the Irish economy and jobs. It is for speculation to see to what degree Sinn Féin could influence Fianna Fáil's right of centre economic policy agenda. Fianna Fáil's refusal to be seen accommodating Sinn Féin's demands would have to be balanced against the strength of feeling from Sinn Féin for their economic agenda and Fianna Fáil's will to maintain the coalition. In these circumstances, Irish economic policy would likely drift closer to the left than has been seen under any government of the state, which may involve increasing corporate taxes, encouraging the withdrawal of some businesses from Ireland.
It is more likely, though, that Sinn Féin will avoid a coalition. Not only did Gerry Adams rule out a deal this week, but protest parties are better left as extra-governmental. When a radical party enters government, they are quickly seen as sell-outs by their own supporters after coming to terms with the complexity of policy-making – something Sinn Féin are well aware of.
In addition, we now have the success of the Social Democrats to add to the mix. If you discussed politics exclusively with students, you'd probably be surprised by the Social Democrats gaining only three per cent of the national vote. The party spoke to many students in Ireland with policies that the latter have been waiting quite some time for, resulting in great support from this demographic. In their manifesto, the Social Democrats made it clear they see higher education as a public good that should not necessarily be run according to market principles and that requires significantly more funding. They also promised to reduce the student contribution to €2000 and reform maintenance grants for "better targeting".
Although a narrow majority would make their influence disproportionately large, the Social Democrats may wish to use this influence to make a broader appeal to the general public, giving higher education issues a back seat.
While these moves may be of direct benefit to students, it is especially unlikely they would be implemented in any coalition deal. Not only is their influence limited by only having three seats, but the primacy of the goal of reducing the deficit, especially if working with Fine Gael, would almost certainly come first. Although a narrow majority would make their influence disproportionately large, the Social Democrats may wish to use this influence to make a broader appeal to the general public, giving higher education issues a back seat. With consensus approval from the likes of Fine Gael and Fianna Fáil, the implementation of apprenticeships would be extremely probable, yet these will probably go forward regardless of Social Democrats' place in the government. On grants, it is easy to see some progress towards the Social Democrats' policy if matched with Fianna Fáil. Again, though, it is unlikely that this is their party's immediate priority, and a specific policy has yet to be proposed.
The composition of the next government is extremely important for issues directly affecting students. We are at a policy turning-point – on grants, loans, funding, apprenticeships and places. But it is also unlikely these will be important issues to the government. Major parties have to earn economic credibility first, and those on the fringes will either also seek to acquire public confidence, be unable to exert sufficient influence, or not join a coalition in the first place. The solution is to ensure students continue to and further louden their voices, and keep student issues on the agenda.