My first reaction when I heard about Trinity Activist Festival (TAF, but not the one with all the glitter) was slight confusion at the notion that there could be an activist festival, let alone that there needed to be one. My understanding of activism had always been rooted in the visceral, the instinctive, the spontaneous. Perhaps such a concept could be celebrated, but I did not understand how it could be taught.
Engaging with the festival, however, left me entirely sold on the value of its intentions. Aiming to bridge the gap "between students and national activism", as per the event page, the wide range of events revolved around the common theme of empowering students to effect social change. I think it largely succeeded in that goal. Despite the legitimate criticism that the students most likely to attend an activist festival are perhaps those most likely to already self-identify as some form of "activist", the day's events did provide a valuable framework for spreading the good news of activism to friends and family who may not have been inclined to attend.
Specifically, my biggest lesson came from a subtle adjustment to what I think of as "activism", and the related notion of whether I consider myself an "activist". Prior to that weekend, I would have said that I did not. I imagine many students who did not attend the festival would answer likewise. I would not have called myself an activist because I do not generally "do" activism. Of course, when I said activism I would have meant marching, shouting, blocking traffic and disrupting political proceedings. I would never have discounted the value of these things, but rather argued that they did not align with my main priorities as a student – getting my degree, getting a job, producing a few newspapers along the way.
ADVERTISEMENT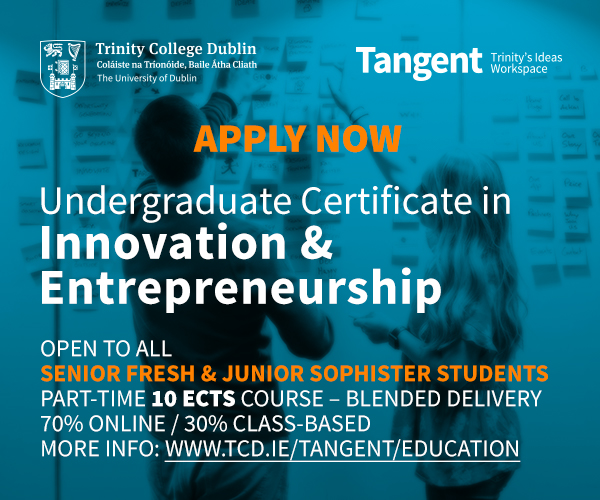 If confined to a gallery, art will only be viewed by those who seek it out.
But the process of social change benefits from a broader understanding of activism. Emily Robyn Archer, speaking at the Art and Activism talk on Friday evening, said: "Art is held back by its walls." This parallels our societal relationship with activism. If confined to a gallery, art will only be viewed by those who seek it out. Activism, similarly, struggles to gain social traction when it is only taken up by those who self-identify as activists. In addition to its more formal components, activism comes when we refuse to let our day-to-day lives be value-neutral. Art is just one way in which doing the things we love can ask questions, promote discussion and effect social change.
The difficulty comes when we approach activism in a way that allows it to both pervade our lives and avoid pretentious intrusion on the lives of others. Ideally, activism should be about starting a conversation rather than ending it (to paraphrase the wise words of Madeleine Albright). Using art as a parallel yet again, all three speakers at Art and Activism emphasised the importance of engaging with issues rather than opinions. Austin Stewart told the audience that "art is more powerful when it's ambiguous", noting how, both in conversations and in art, people immediately switch off their attention when things get explicitly political. Striking the right balance requires provoking thoughtful reflection on challenging issues, but not always offering easy solutions.
People generally embrace a degree of laziness in their own behaviour and beliefs – and I don't claim immunity to this habit.
Similarly, Oron Catts talked about how people ask him about his political beliefs, looking for any excuse to write off his work. This relates to a second major theme of the weekend that resonated with me, which is the importance of self-awareness and self-critique of our personal "blind spots". People generally embrace a degree of laziness in their own behaviour and beliefs – and I don't claim immunity to this habit. Activism has a role in helping us question issues we haven't considered, but it is also deceptively important for helping us question issues on which we think we've already made up our minds. These may include behaviours, like eating meat or using fossil fuels, that we find particularly uncomfortable to consider giving up. These individual blind spots accumulate on a societal level, causing us to avoid questioning the long-term sustainability of current practices in favour of short and medium-term comfort.
Stewart, describing one of his more bizarre public art projects, said that most people did not originally realise it was an art exhibit, and that a small number still walked away unsure. People who experience art in this way have let their guard down. They are not approaching the situation with any preconceived notion about what it means to "view art". People who feel strongly about social issues, i.e. activists, can learn from this experience to help spread their message. There is a time and place for large crowds, loud voices and unequivocal demands. But there is an equally valuable opportunity to be found in humble, unassuming conversations and in asking questions without answers.