While candidates largely agreed on the topics of free fees and access to education, the question of how to strike the "balance" in the funding of higher education became central in last night's Vincent Browne debate between 13 of the 16 candidates for the Seanad's TCD panel.
With Maeve Cox, Ed Davitt and Kevin Cunningham absent from the debate, the 13 candidates present discussed issues ranging from mixed martial arts to water charges in what is likely to be one of the last instances in which candidates can appeal to voters in the three-seat constituency before polls close on Tuesday.
At the start of the debate, candidates were given the opportunity to outline their platform while facing probing questions from the host, Matt Cooper. William Priestley and Lynn Ruane were the ones to make education their primary focus, with Priestly emphasising the need for "Trinity senators to have expertise in education" and how he would put "access" to and "innovation" in education at the forefront in the Seanad. Reflecting on his work as manager of Limerick's West End Youth Centre, he said: "I believe in young people, and if we just give them a chance, I believe they'll achieve good things."
ADVERTISEMENT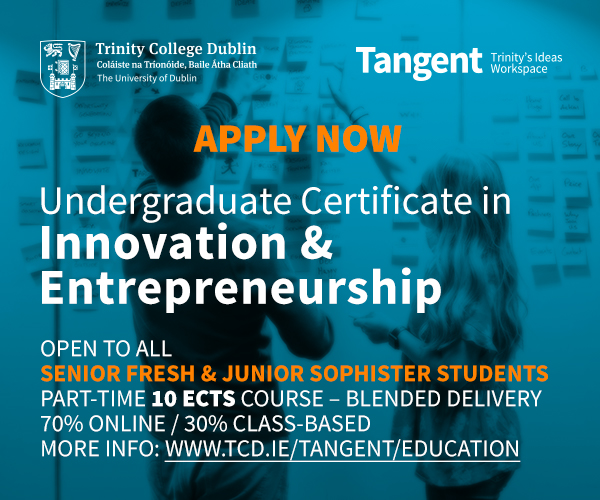 Ruane, who is running on a platform of access to education, argued that "education is the most powerful tool in how to effect change" and outlined her belief that "access to education needs to be opened up much more". Ruane, the current TCDSU President, outlined her background growing up in Tallaght and of working in the addiction sector, stating: "In the community I come from, opportunities aren't visible." She stressed that "inequality of opportunity" needs to be tackled and that the education system needs a more "holistic" approach. "I feel I can be that platform", she said.
Cooper questioned candidates on Trinity's efforts to increase access to the College, with many candidates drawing attention to the Trinity Access Programme (TAP). While it was announced yesterday that a constituent college of Oxford was to replicate TAP, Ruane asserted that the programme is "amazing, but it's not enough", and Sean Barrett, Averil Power, Anthony Staines and Ivana Bacik all drew attention to the need to invest in early years education to reduce inequality of access to third-level of education. Power noted that, for many people, "access programmes are too late", adding: "We need to get kids at two or three years old."
Barrett was the first to mention what he called the "elephant in this room": that the €64 billion used to pay out banks was "43 times the €1.5 billion we pay on higher education". Echoing this, Ruane pointed out that more was spent on the "one single" universal social charge taxcut than on higher education. Highlighting that Ireland has the second-highest third-level tuition fees in Europe, Staines again emphasised the need for more spending on early-years education.
Sean Melly, stating that "we have to find an answer" for the third-level funding problem, called for a "composite of funding" that comprised of government, student, corporate, and philanthropic contributions. Coughlan noted that businesses should support education by paying "appropriate levels of tax". Referencing an incident in which the Fossil Free TCD group was asked to leave the Blackstone Launchpad Hub in the Berkeley Library, he added that "the way not to do it is to have businesses take over parts of the college". Echoing this sentiment, Staines stated that "the whole point of academics is that we're independent", calling for "balance" when it comes to corporate funding. On the difference between philanthropic and corporate donations, Ethna Tinney stated her belief that "if Blackstone come in, it's not philanthropy".
Without outright criticising the presence of corporations on campuses, Norris cautioned against the potential "spinelessness of universities in not standing up" to them. A proponent of free fees, Priestly said "we need to make sure the corporations pay the 12.5 per cent" corporation tax, and mentioned the system in countries like Germany in which students do a year of service.
Tom Clonan also cautioned about an over-reliance on private funding, stating: "If our universities rely solely on philanthropy, then our universities become nothing more than businesses themselves" and called on universities to be centres of "ethical transformation of the state". On free fees, Meehan said: "If Germany can do it, and they're the country we're meant to be looking at, then we can too."
Brennan, linking the debate to her platform of older years campaigning, noted that "educational inequalities are directly linked to health inequalities". Lifelong learning is important, she said: "We mustn't be giving up on people just because they didn't get to go to university." Barrett also touched on those who did not go to university, asserting the importance of quality apprenticeships. State organisations responsible for training, he said, "have to step up to the plate and start producing apprenticeships like Germany and Austria".
Melly, who earlier this week said that Ireland should reintroduce tuition fees, stated that some comments on the fees issue were "well made" but "idealistic", as we are "moving towards a model" in which the government only funds 30 per cent of the university's budget, noting that "the other 70 per cent has to come from somewhere". Interjecting, Ruane said that "that somewhere has to be the state", noting that "education is a human right".
Concluding the education aspect of the night, Power noted how Nordic countries, coming out of recession, realised that education was the "most productive investment you can make".
At other points, candidates mainly stuck to their campaign platforms. Bacik highlighted what she called her "unparalleled record" as a legislator in the Seanad, and how she had worked on "a cross-party basis to achieve change", such as on a bill that ends discrimination against LGBT teachers.
Barrett, noting that while he "might look like a veteran", it was only his first Seanad term, said that the upper house's ability to fine-tune legislation was its primary use: "Lots of interesting changes take place in that grind through section after section." Asked why Ryanair CEO Michael O'Leary, his former student, had endorsed him, he said that O'Leary "might be looking at his record": "I've introduced eight bills in five years. I've made 300 amendments to government bills." He has worked on the rights of children, reform of legal services and climate change, he said.
Brennan, passionate about the rights of the elderly and those affected by neurodegenerative diseases, said that the her "next best step" was to move to the Seanad, in the hope that she could "influence policy in practice in some sort of meaningful way". Saying that all laws should pass a human rights and equality test, she said she would address "health inequalities through a number of key actions".
Clonan, also stating that he wants to "influence policy and practice" would focus on the 600,000 people in Ireland with disabilities. "I've four kids and one of my boys has a neuromuscular disease. In the last eight years he has lost his little supports." Commenting on the supports for carers in this country, he said that he had "run out of roads in this republic", nothing that carers are "an invisible community".
Coughlan, who is running on a climate change platform, noted that Ireland's leaders were "continually downplaying climate change risk for Ireland".
Meehan focused on how data and privacy issues are becoming increasingly prevalent in our interconnected world. We "do an awful lot of our lives online", he said. As an IT expert, he would provide "expert oversight of legislation". The Seanad, he said, is "exactly the place where a tech expert needs to be to give that oversight".
Melly, the chairperson of the board of Trinity Business School, said that he wanted to be a "strong voice for business in the Seanad", and said he wanted to ensure that "Trinity College remains a university of consequence". Asked by Cooper if we had enough business experience and millionaires in the Oireachtas, Melly said: "We have a dearth of it." Saying he would support tax breaks to make it more encouraging for private capital to support businesses, he said: "It's critically important that we unleash the capital to go into start-up businesses."
Norris highlighted his experience working in the Seanad since 1987, his role in creating the Joint Committee on Foreign Affairs and campaigning against Seanad abolition. He also spoke about his role in the fight for same-sex marriage and his ongoing campaign for Seanad reform, which he has worked on "for the last 40 years". He outlined his aims to "look at the nominating bodies that are totally out of date, bringing them into the 21st century" so that "practically everybody" can vote.
Power stated that she had support "right across the political spectrum" and had "shown an ability to work on a cross party basis". She added that, in her time in the Seanad over the previous five years, she had gotten "legislation through, secured amendments to government bills" and had developed an action plan for youth mental health. Power, however, when asked by Cooper, refused to rule out running for the Dáil again if an election was called next week.
Staines outlined his experience "studying health services when they work and don't work" and highlighted the expense of the Irish health service, the second most expensive in the EU. Arguing in favour of patient-centric healthcare, he stated: "For the money we're putting in We should be getting an astonishingly good health service". He called for a "serious national conversation" on the kind of health service that Irish people want.
Tinney stated her desire to "drive the banks kicking and screaming back into the radar". There is no longer a focus on them, she said, adding: "The terrifying truth is that the banks are exactly the same now as they were before the crash". She outlined her idea to set up a state bank, the "mortgage credit corporation", asserting: "The whole purpose of the Seanad is to offer alternative viewpoints to the people of Ireland."