When people think of sport in college, what preconceived notions do they have? Rightly or wrongly, famous alumni often come to mind when considering the strengths and weaknesses of a college's sports teams or gauging just how talented the athletes at a particular institute are.Taking graduates and current students as a rough guide, patterns quickly emerge.
UCD are well-represented across the board, with successful athletes and sports personalities in almost every discipline. Their very best known sporting heroes are the same trio who inspired an era of success for the Irish National Rugby team in the Six Nations. Brian O'Driscoll, Rob Kearney and Jonathan Sexton are sporting idols for young people across the country and instantly recognisable to the general public from the numerous tv commercials and billboards they've appeared on. In fact UCD has a whole host of alumni who have excelled in their chosen fields and even amongst current students they can boast Mark English, runner-up in the 800m 2015 European Athletics Indoor Championships in Prague.
DCU have a fantastic track record for nurturing talented GAA players, as evidenced by the fact that Dublin footballing legends Stephen Cluxton and Bernard Brogan both count it as their Alma Mater. Cluxton's confidence in his kicking skills, honed by hours of practice on the DCU pitches, ensured he was the calmest man in Croke Park when he scored the winning point in the 2011 All-Ireland Football Final. The Cork hurler Seán Óg Ó hAilpín also benefitted from the emphasis on GAA at DCU, with Ireland International Jamie Heaslip and the steeplechase runner Fionnuala Britton rounding out a versatile group of athletes.
ADVERTISEMENT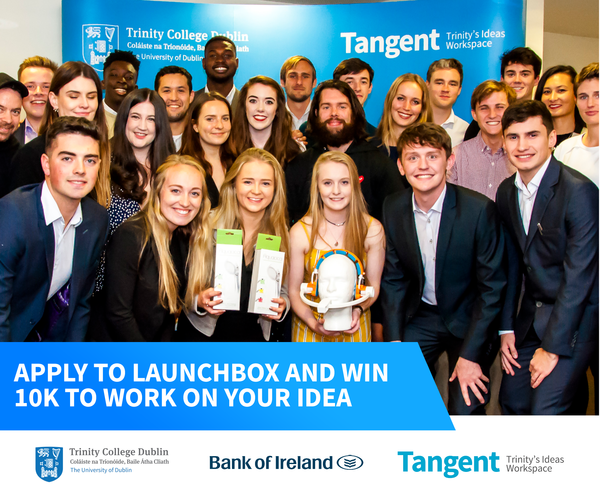 Certain colleges have become established specialists in certain sports and their reputation, by enticing the top talent, fuels a self-fulfilling prophecy
UCC also have a diverse mix of athletes and draw on a pool of talent from across Munster but perhaps excel at bringing through rugby players, with Ireland internationals Ronan O'Gara, Mick O'Driscoll and Jerry Flannery some of their most famous exports. That being said, Kerry footballer Maurice Fitzgerald and Cork hurler Conor Lehane both rose through the ranks while attending college there so UCC have many more strings to their bow as evidenced by the presence of 58 listed clubs on campus.
The importance of alumin cannot be understated. When one or two big names become associated with a college, it has a huge impact on that college's reputation. Prospectuses and promotional materials will make mention of them, their names will come up in conversation and over time they become subsumed into the narrative of the college itself. Just look at the way Trinity basks in the reflected glory of its literary luminaries if you're in any doubt as to the influence of alumni on public perception.
Tradition also goes a long way towards explaining the attitudes people have towards third-level sport. Certain colleges, for a myriad of reasons, have become established specialists in certain sports and their reputation, by enticing the top talent, fuels a self-fulfilling prophecy. Trinity, for example, have always had a strong rowing club due to a number of historical and cultural factors, and as a result rowers know what to expect in terms of standards before they even look into their options post-Leaving Cert. Conversely, those exact same factors have created an environment whereby hurlers in many of the Dublin clubs wouldn't even pick up Trinity's hurling team on their radar, despite the club's renewed success at Ryan Cup level. In fact, amongst athletes, the promise of participation in the blue riband intervarsity events can have a huge impact on their choice of destination.
To extend the hurling example, the Fitzgibbon Cup is the premier tournament for college hurling teams and in the same way elite footballers always want to compete in the Champions League, the best hurlers would be reluctant to commit to a team that couldn't guarantee them competition at the highest level… especially when they're also trying to catch the eye of county selectors, who just might not be able to attend matches in the Ryan Cup as regularly as the Fitzgibbon.
Other sports are popular amongst schools that could be considered "feeders" for colleges and as a result the college benefits from a regular influx of new talent
Other sports are popular amongst schools that could be considered "feeders" for colleges and as a result the college benefits from a regular influx of new talent. To put a finer point on it, some sports are played by a limited number of schools in Ireland, schools that send a high number of students to a select group of colleges in Ireland and as a result those college teams dominate the landscape.
Finally, the last subtle undercurrent that shapes public perceptions and influences potential athletes before they even evaluate their options is the reporting of "colours" matches between colleges on social media and in national newspapers. Higher standards at college competitions and the proliferation of twitter accounts amongst sports clubs mean that colours matches have a wider audience than ever. The Irish Times has covered rugby matches between UCD and Trinity in the past and just this Friday previewed the colours rowing race between the two traditional rivals. Furthermore, extreme score lines, such as the 10-1 defeat inflicted on the Trinity Women's Hockey Team by UCD a number of years ago, resonate in the minds of prospective students and can give them a skewed vision of the reality of college sport. The reality is that the balance of power shifts year on year as turnover in players and coaches creates variations in form, even between colleges with similar established values and strong sporting traditions. In the past year, Trinity Ladies Basketball finished above UCD in their qualification group after beating them comfortably, while the UCD Sailing Club took home top honours in the recent intervarsities after a hotly contested colours final against Trinity. These results aren't final or even representative of a team's season as a whole but nevertheless, when landmark, once-off victories are reported nationally, they do shape people's preferences, even unconsciously.
Those factors are all intangible, but important. Almost as important as the tangible aspects of sport in college, namely, the facilities and sports scholarships available to students when they arrive.