An Taisce this afternoon presented Trinity with its second Green Flag in a ceremony in the Public Theatre that highlighted the "inspiring" student involvement in the Green Campus Initiative.
Speaking at the ceremony, the College Registrar, Shane Allwright, noted how An Taisce had highlighted the "significant engagement" students had with the initiative. Trinity's Campus Services Manager, Noel McCann, said that he was "conscious of the standard students set this year", something that was "nothing short of inspiring".
Allwright spoke of the origins of the Green Campus Committee as the College Recycling Committee – founded by the late Prof Simon Perry – and the first College Green Week in February 2003, and how Trinity is aiming to be the first Irish university member of the International Sustainable Campus Network. A high-level sustainability strategy group, which will report directly to the Provost, is to be formed, and will have representatives from the Green Campus Committee.
ADVERTISEMENT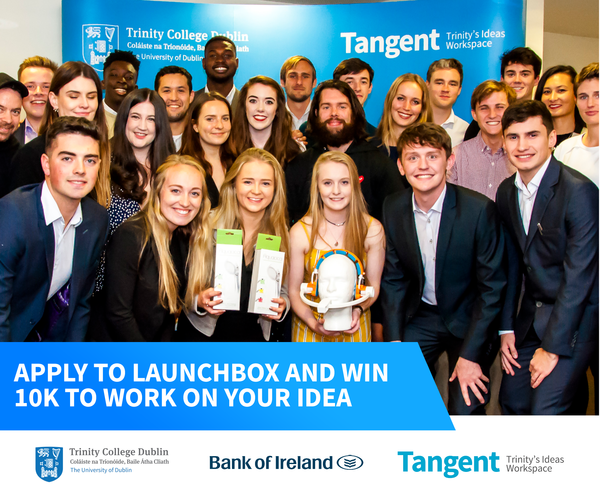 Anthony Purcell, from An Taisce, noted how the review panel were particularly impressed with how the committee recognised that the Green Flag was just a "milestone along the way rather than the end goal".
Speaking at the ceremony, the President of TCDSU, Senator Lynn Ruane, highlighted how the students involved in the environmental action campaigns, such as the Fossil Free TCD campaign, had put environmental issues on her agenda. Ruane noted that the Provost had told her that the College was open to divesting, and that he had asked for it to be presented as part of a wider sustainability package.
McCann said that the Chair of Trinity Environmental Society, Áine O'Gorman, was a "hero and champion for the cause". Speaking today, O'Gorman noted what she said made the Green Campus Initiative unique – that it includes cross-sections of the College community, from those who cut the grass, students, staff and to those in catering, all on an "equal basis". She also put emphasis on the long-term sustainability drive in Trinity. O'Gorman is a nominee for Activist of the Year at the Union of Students in Ireland's Student Achievement Awards this evening.
Trinity first received its green flag in 2013. The award made Trinity the first university in the capital city to receive the Green Flag. Nine higher education institutions in Ireland have been awarded the Green Flag, including UCC and DCU.
Trinity's Green Flag flies outside the Pav.