Luke O'Neill, Trinity's Professor of Biochemistry, has been elected a Fellow of the Royal Society, it was announced yesterday. He joins a cohort of 50 other leading scientists from across the UK and the rest of the world.
Founded in 1660, the Royal Society describes itself as a "Fellowship of the world's most eminent scientists", and distributes nearly £42 million in grants to support modern science.
O'Neill was elected to the Chair of Biochemistry in Trinity in 2008. Prior to this, he was Head of School for Biochemistry and Immunology for four years. He was a Medical Research Council Postdoctoral Fellow at the Strangeways Laboratory under the management of the University of Cambridge and he holds PhD in Pharmacology from the University of London. Among his myriad achievements are his appointment as Chair of the Immunity and Infection Panel of the European Research Council, and a Royal Irish Academy Medal for Biochemistry.
ADVERTISEMENT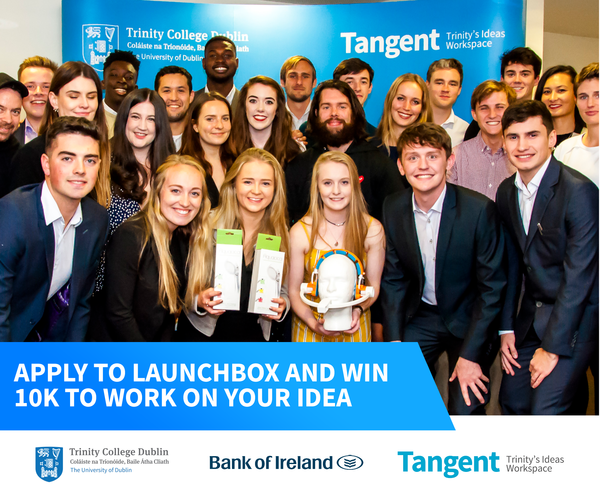 In a news release from the Royal Society, O'Neill stated that he was "amazed and delighted to be awarded this honour." He continued: "I see it as a testament to all the work that my team has done in Trinity College over the past 20 years and I especially want to thank all members of my laboratory, both past and present."
O'Neill's work centres on the understanding and treatment of inflammation and innate immunity. Inflammation, which ordinarily occurs as a result of infection or in response to trauma, is an normal part of the body's healing process. However, complications can occur which lead to the development of difficult to treat diseases. O'Neill's findings on the subject will be used in the effort to develop what the Venki Ramakrishnan, President of the Royal Society, described in a news release as "badly needed" anti inflammatory medication.
In the same statement, Ramakrishnan described the newly elected fellows as "leaders who have advanced their fields through their groundbreaking work."
Amongst those elected to Fellowship this year is Prof Brian Cox, perhaps best known for his career as one of the BBC's most recognisable science broadcasters. Those honoured with Fellowship and other positions, such as Foreign Membership, hail from a broad range of of the world's most reputable institutions, including Oxford, Cambridge, Stanford and Yale. Notable is the increase in female scientists elected, from 17 per cent in 2015 to 26 per cent in 2016.
Candidates for Fellowship are proposed by, and elected from, amongst the existing fellows of the Royal Society. In order to be considered, a candidate must, according to the Royal Society, have made "a substantial contribution to the improvement of natural knowledge, including mathematics, engineering science and medical science".
O'Neil will join only a handful of Irish scientists in occupying what is one of science's most prestigious positions. These include current members from Trinity, Prof Mike Coey (physics), Prof Denis Weaire of (physics) and Prof John Pethica (material science).
Among the society's most eminent current and former fellows are Sir Isaac Newton, Charles Darwin, Albert Einstein and Stephen Hawking.
Correction: 16:56, April 30th, 2016
An earlier version of this article incorrectly stated that the Royal Society was last year allocated nearly £42 million pounds toward grants for research and development. In fact, the Royal Society distributes nearly £42 million in grants to support modern science.