Trinity's Regent House will undergo refurbishments this summer that will see it used as a visitor centre during summer months.
Responding to a request for comment from The University Times, the College Bursar, Prof Veronica Campbell, said that Regent House, which is located above Front Arch, would be used to "showcase Trinity's heritage, achievements and current activities". "Regent House will revert to academic use in term time and will be bookable space for the College community", she said.
The installation of an elevator will greatly improve accessibility, as will the provision of accessible toilets. The audio-visual system in the room, which is used as a lecture theatre, will also be improved.
ADVERTISEMENT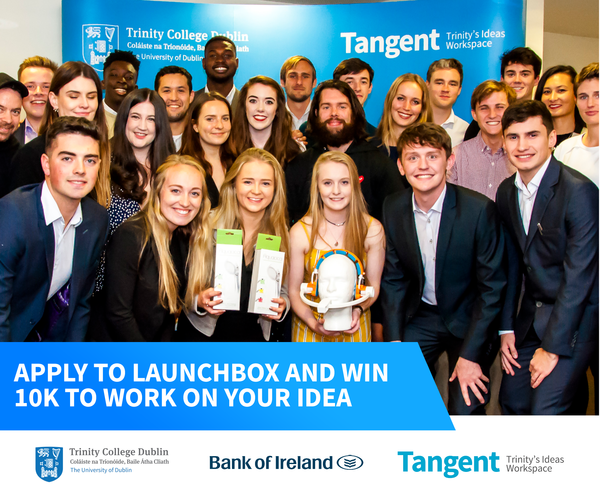 Responding to concerns that its use as a visitor centre would impact the availability of the space for societies, Trinity's Commercial Director, Adrian Neilan, confirmed in an email that the room would return to its normal use during teaching terms. The room is often used by Trinity Orchestra, DU Dance Society and DU Choral Society, among other societies.
The refurbishment, Neilan said, "is about dramatically improving a great location in Trinity from a lecture experience perspective".
The refurbishments are due to be completed by December. Neilan said that College is due to meet with the Central Societies Committee (CSC) to see how "the upgrade works need to be delivered so we can put in place interim plans for affected societies during this period".
He went on: "We appreciate especially in TCD that there are always short term constraints as we deliver improvements. However the long term value to all stakeholders including users of the space like CSC will be significant."
The move to include a visitor centre is part of Trinity's commercialisation strategy, and will form part of the Trinity Visitor Experience. Asked about the commercialisation strategy and its effect on the College community, Neilan noted that it "absolutely cannot impact student or academic needs", whilst still "generating significant funds" for College use. This is then "ultimately used for further support of the academic mission", he said.
He went on: "Trinity has significant untapped potential in terms of rooms, space and brand to allow a lot of positive financial contribution to be made. As we try to free up space and improve and upgrade rooms to secure more commercial returns, then in the long term students and staff will benefit from this."
He noted, however, that sometimes College may not get this "balance" right, but that it was important to learn from such situations.