Beer and football, football and beer. Chances are if you like one, you like the other. Equally, if you have to be told your lagers from your ales, it's unlikely you can tell Michael O'Neill from Martin O'Neill. Euro 2016, a football frenzy that is likely to dominate your news feed for the next month at least, is starting today in France, and if you hadn't circled the date on your calendar, fear not, it's never too late to acquire a new feigned interest. But why all the attention? Well, this year sees both the Republic of Ireland and Northern Ireland participating and, should they meet later in the tournament, Sinn Féin could be torn apart by internal strife and collapse the peace process. So, you know, the stakes are high. If the prospect of watching football just isn't your cup of tea, then just try some Euro 2016 inspired beers, each one hand-picked by our experts to reflect the countries involved. At the very least, you'll be able to impress that one cute guy/girl you know who's always raving about the latest IPA while you nod blankly and compose your wedding vows.
Still don't care? Well Team England – sorry, the English football team – will be there too, which may well be your thing because again, Trinity. All you need to know about Team England is that they will crash out in typically spectacular fashion, citing a refereeing decision that went against them in their loss to Slovakia.
Beyond that fact, if you think Zlatan Ibrahimovic was the assassin from the Alex Rider books and recognise Joe Hart solely for his lack of dandruff, then you need serious help. Especially if you're on an internship. You don't want to be the only one out socialising after work without a clue. Picture the scene. Your boss buys you a drink, despite the fact that, so far, your photocopying has been lacklustre. They ask you what you thought of last nights match. This is could be your only chance to secure a good reference. "What was Wenger thinking sending Walcott on that early?" you offer. Wrong answer. The IT Crowd can't save you now. Back to the copy machine.
ADVERTISEMENT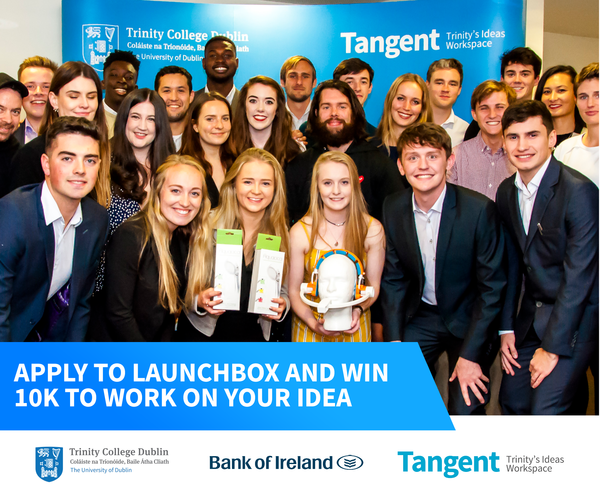 To help you avoid that gruesome fate, we've put together a handy preview to the Republic's group matches against Sweden, Belgium and Italy. What's more, every match will also get its own specially analysed, hand­picked beer pairing, so you can show off expertise you don't have on two fronts.
Sweden
Ireland play Sweden in their first match and we've had plenty of match experience against the Scandinavian side from our unsuccessful 2014 World Cup qualifying campaign. A goalless draw away in Sweden and a 2-­1 loss at home left the Swedes with a slight edge back then, but Ireland have evolved since under the stewardship of Martin O'Neill and Roy Keane. Yes, that Roy Keane. Football is rich with irony. Really, the aforementioned Zlatan Ibrahimovic is the main threat for Sweden as their top scorer and the only world-class talent in the team. He provided an assist in Sweden's 3­-0 recent friendly victory over Wales and can score frankly outrageous goals almost at will, so John O'Shea and Richard (Richie to his friends) Keogh will have to be at the top of their game. The Swedish winger Emil Forsberg could be the big surprise of the tournament as he combines pacy, direct dribbling with an eye for goal. But, player for player, Ireland are the stronger side.
And to drink? Well why not plump for a Wunderbar IPA (India Pale Ale), an Irish craft beer with "a mandarin and sweet fruit aroma and flavour with a punchy bitter kick on the finish." Heady stuff. Appropriately enough, it was Shane Long's punchy kick on the finish which saw Ireland beat the reigning world champions Germany 1­0 on the way to qualifying for the Euro's. While it may have been bitter for the Germans, it was certainly sweet for Ireland and with another wunderbar performance the Boys in Green could send the Swedes flat packing.
Prediction: 1­-0 Ireland
Beer: Wunderbar IPA, a fruity pale ale our News Editor, Dominic McGrath, described as "Nice". A real wordsmith, our Dominic. What's more, it comes in a green can.
Belgium
Next up, Ireland face Belgium. The Belgians, sandwiched between powerful neighbours France, Germany, Holland and of course Luxembourg, have traditionally had a reputation as the dark horses of international football. Not so this time around, because they've been blessed with their greatest-ever generation of footballers, including Chelsea's Eden Hazard, Kevin de Bruyne of Manchester City and midfielder Radja Nainggolan of Roma. This isn't a pronunciation guide, you'll have to work that last one out for yourself. Their team is packed with experienced, talented players competing at the very highest level in the best leagues in Europe. Robbie Keane, our top goalscorer, is basically enjoying his semi­-retirement in America.
De Bruyne is possibly the most prodigiously gifted playmaker at the tournament and Belgium have won every one of the 13 matches he has scored in, so James McCarthy will have to stay tight to him in midfield to stifle his probing runs. While at first glance outmatched, this Ireland squad is incredibly hard­working and will fight for every ball. What's more, Belgian manager Marc Wilmots has so far failed to gel his players into a cohesive unit and they are far less than the sum of their parts. Hopefully the Belgians won't want to square up to a bruising physical contest so early in the competition, in which case I see Ireland scrapping their way to a draw.
As for the accompaniment, Belgium is famed for its beer and Hoegaarden Original is a cloudy witbier which should go down an absolute treat on a hot summer's day. That's how it's marketed anyway, with one review reading like an overeager sommelier just picked words out of a thesaurus at random: "Sweet, with lots of English licorice, a fruity afterbirth and an oily, full body, with average carbonation." It's beer. Tone it down. Besides the fact that it's only acceptable to use the word afterbirth in a medical context, you get the impression that these beerista's might all be in on some big practical joke. In layman's terms, Hoegaarden is light and flowery, much like the approach we hope Belgium take to this match. Not to be unpatriotic, the local offering is Brú Dubh, an Irish stout which tastes like Guinness but with more flavour. That's our entirely unprofessional opinion, our defamation lawyer informs us. It is certainly strong and creamy and if you like stout, you'll love this. Maybe. Who knows.
Prediction: 2-­0 Belgium
Beer: Depends on which country scores first. In case of a goalless draw, try both.
Italy
It doesn't get any easier, does it? The last group match is against four-time World Cup winners Italy, who by the way, also beat us in our last Euro adventure in 2012. Optimistically, we may have done enough in our first two games to qualify but it's much more likely this game will be crucial, so our fortunes depend greatly on which Italian side shows up. The Azzurri have had much-heralded teams crash out of competition at the earliest opportunity, such as at the 2010 World Cup, but have also seen supposedly weak sides go all the way, as they did at the 2006 World Cup, no less. Consistenza has been hard to find for the current incarnation, who are missing midfield maestros Claudio Marchisio and Marco Verratti through injury and are yet to nail down the strikers position. That said, expect Graziano Pellè (no relation) to lead the line and offer a target for the very tricky Antonio Candreva, playing on the right wing. If nothing else, the Italians always have a well-marshalled, no-nonsense defence, so don't expect them to concede chances at the back.
Watch out for a possible 3­-5-­2 formation where three defenders guard the centre of the goal but leave space out wide. If Italy set up like this against Ireland then the game will hinge on how well our chief creator Wes Hoolahan can spread the ball out to our wide players, Robbie Brady, James McClean and Seamus Coleman. Coleman in particular likes to tear up the pitch on the overlap from right back and send threatening crosses into the opposition box… Speaking of threatening: James McClean's tackling. Whoever he's marking better have their affairs in order.
If Coleman can get into crossing positions regularly, then the forwards Long and Walters are good enough in the air to cause problems. Robbie Keane is likely to come on as a substitute and with his stellar record at international level he may manage to poach a goal from inside the box, but he'll need the ball played into his feet rather than in the air, where the Italians have the height advantage over him. Failing that, a long ball in behind tired Italian legs might give the aptly named Long or even Keane the chance to steal in behind the defence à la that goal against Germany. Yes, I brought it up again. It's just that good.
Your choice of beverage for this potentially pivotal clash? The achingly fashionable pale lager Nastro Azzurro would definitely be the Italian national team's official beer if there weren't laws against that sort of thing. Stylishly presented in a bottle so tempting you remember why those laws are in place, the brand features former ­player and current beard model Andrea Pirlo as an ambassador, which is enough of an endorsement surely. Don't like how it tastes? Neither do I. Just know you look suave and refreshed holding it in your hand while you admire the players passionately rebutting the referees most recent decision. Oh, and the Irish option? We highly recommend Kinnegar Rustbucket, which balances rye and barley malt. "The rye gives it a little spiciness which combines nicely with hops that contribute a citrusy note." Yes. That. And it's a rye ale. I don't think we've suggested one of those yet.
Prediction: 2­2 Draw
Beer: Have to give it to Nastro Azzurro, so the Italians go through on points.
So, there you have it. The Irish beers win one, draw one and lose one. If the Irish team can manage that, they'll be through to the knockout round, where we'll continue to follow their progress and research the best beer pairings based on our opponents. It's a tough job, but someone has to do it.