In the first major step in addressing Ireland's student accommodation crisis the government today outlined plans to facilitate the creation of an additional 7,000 student accommodation places by the end of 2019, as well as the creation of a national student accommodation strategy in 2017 and a new Student Housing Officer.
Launched today, the government's action plan to address housing and homelessness intends to address the ongoing housing shortage in Ireland, and its student housing commitments mark the first significant step in addressing the ongoing student accommodation crisis.
Alongside these commitments come further plans to remove current roadblocks to higher education institutions and private companies building student accommodation.
ADVERTISEMENT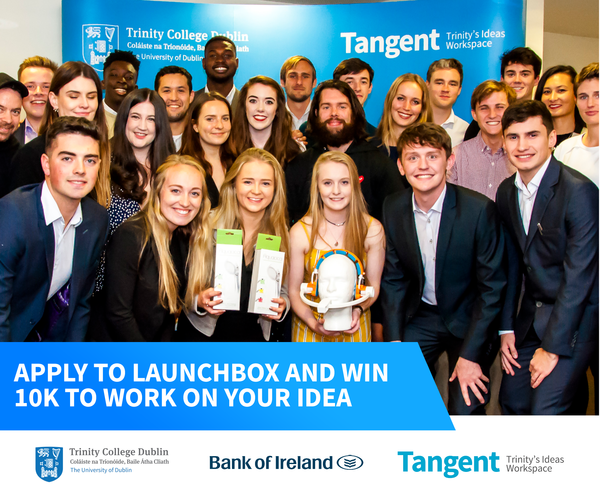 The student accommodation crisis has been steadily worsening over recent years, with the Higher Education Authority (HEA) currently estimating that there is now an unmet demand of around 25,000 student bed spaces nationally.
The role of the new Student Housing Officer, who will work with the Union of Students in Ireland (USI), local authorities and housing providers, will be to "identify and expand short-term capacity" according to the report, in an attempt to address the shortage of student accommodation.
Responsibility for the development of the student accommodation strategy will lie with the Department of Education and Skills, which will work in conjunction with the Department of Finance. The report also commits to 500 new student accommodation places at the new Dublin Institute of Technology (DIT) Grangegorman site. While there are no specific plans for the expansion of accommodation at other colleges, the report states that the development in DIT will be used as a "model for funding that will be rolled out to other locations".
The launch today also saw the government promises to begin an assessment of new areas for student accommodation, whether on local authority or publicly-owned land.
New measures were also outlined that will enable higher education institutions to access funding for accommodation projects. The new action plan will allow universities and colleges to access loans from the Housing Finance Agency, in order to stimulate the construction of more student accommodation. The report also commits to developing a new borrowing framework for the institute of technology sector so they can become involved in new student accommodation projects.
Many of these developments were recommended in a report by the Oireachtas Committee on Housing and Homelessness in June, based on recommendations originally put forward by USI, who made a submission to the committee.
Speaking to The University Times on publication of that report, Daniel Waugh, USI's Vice President for Campaigns who authored USI's submission, stated his optimism that such actions are achievable: "The recommendations very much take the work out of their hands, giving us more power to do it for them. It's something that they perceive as alleviating pressure from them a bit more. It's way for us to address the issue head on, as opposed to them trying to do it."
Speaking at today's launch, the Minister for Housing, Planning and Local Government, Simon Coveney, noted that the action plan for student accommodation is central to the planned reforms of the rental market. Students put huge pressure on rental market and we're looking to address that in this strategy", he said.
This is echoed by the report, which states that the rental sector must cater for a "diverse range of households, including students".
Placing much of its focus on improving social housing and addressing homelessness, it also promises to create a new fast-track planning application process for student accommodation complexes of ten or more units that will allow direct applications to An Bord Pleanála.
A new planning policy guidance to local authorities and An Bord Pleanála will also be developed to advise colleges and universities on the best way to use student accommodation outside the academic year to ensure it remains profitable. This practice is already well-developed in some universities, including Trinity, where student accommodation is often rented to tourists during the summer.
In a video presentation as part of the conference, Coveney described the plan as "ambitious" and stated that the housing issue was the "number one priority for this government".
Speaking at the launch, the Taoiseach, Enda Kenny, described the plan as both "realistic" and urgently needed", further adding that having a home is "fundamental" and stating that "pressures in the rental sector have driven rents above what people can reasonably afford".