The Irish Men's Hockey team for the Olympic Games in Rio de Janeiro was announced on Monday, July 11th. A few days later, I had a missed call from an international number I didn't recognise. The common factor linking the two events, days apart? Irish hockey player Ronan Gormley, a Trinity alumnus and soon-to-be Olympian. He and 73 other athletes will be marching in the opening ceremony under Team Ireland's banner in just 18 days and yet somehow he'd found the time to respond to my very tentative inquiries and got in touch.
Now, I always feel privileged to talk with athletes performing at any level because of the dedication, the effort and the thankless hard work they've put in behind the scenes to get to where they are, but I had never before been called up by an Irish international the day before they fly off to Argentina to prepare for the Olympic games. That was definitely a first. Safe to say I was slightly in awe and very humbled when I finally got through to Gormley on the phone. Two fears were foremost in my mind: firstly that I would veer into fanboy territory, and secondly that as his mobile number was German and quite possibly roaming, I might be about to subject him to the most expensive interview of his life.
He was quick to put me at ease. Grounded, friendly and forthcoming, his thoroughly calm presence belies the incredibly eventful summer he's had so far. I suddenly understood how he operates so effectively as a member of the Irish team's defence, a cool head radiating control over the situation, even when friends and family and over-eager journalists are surely losing theirs around him. In the past month alone, he's been involved in a friendly against Canada at Trinity's Santry sports ground, a Six Nations tournament in Valencia and two challenge matches against the Dutch in Cork. Then there was a tense wait for the final team to be announced as well as a flight back to his base in Dusseldorf before he could finally relax and take it all in.
ADVERTISEMENT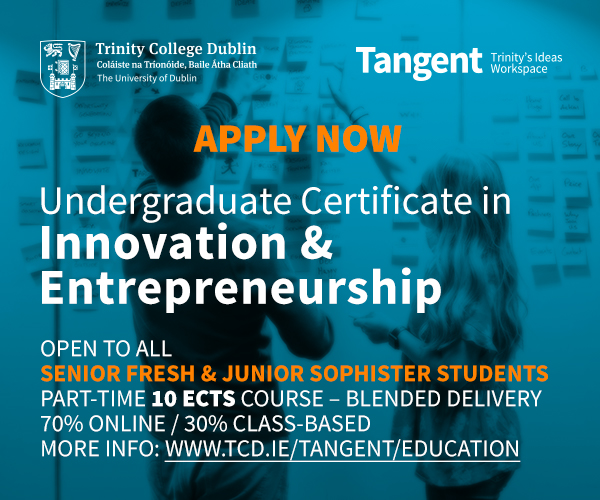 At least as much as one can relax when preparing to compete in the Olympics. He remarks that it has been "great" since the squad was announced: "The big difference is that I now allow myself to look forward to the games. Up until the point of selection it was really just a matter of continuously improving and focusing on the next session, the next training, the next match… I don't think any of us were thinking about the tangible element of flying to Rio and the Olympic Games. It's just dawning on us that we're going to be over there."
He plays his hockey professionally with Krefeld HC in Germany, which explained the area code my phone refused to recognise, as well as working for an Irish Health Food company looking to break into the German market.
But let's go back to the beginning. Gormley started playing hockey while at Sandford Park in Ranelagh and took up with local club, Pembroke Wanderers. From there it made sense for him to look for a college near both his house and his second home, and as he tells it: "I liked Dublin City Centre and I was looking for quite a general business course, but not just plain business," making BESS at Trinity the obvious choice. He graduated in 2005 and notes: "Although I ended up specialising in business, I liked the fact that there was economics and social studies so it was broad." For Gormley, Trinity had "the whole package, with the college being in the city centre and the buses going into town".
Gormley remembers hockey-playing student days fondly enough, but is keen to emphasise the developments that have taken place since he left: "So there was the old pitch, which obviously has been significantly upgraded. I think a lot of focus has been put on making it more attractive to athletes, but at the time it was the beginning of that movement." He says that he did consider moving and playing for Trinity, noting that he "played at Intervarsities which was great craic, but at the time I was with the Irish U21 team and pushing for the Senior team". In a very competitive scene, Gormley needed to be competing regularly at the highest levels in order to catch the eye of selectors.
Unfortunately, as enjoyable as hockey with Trinity was, it just didn't offer that same exposure. "Pembroke was the top club in Ireland at the time so it sort of made sense for me to stay. In another life I'll go with the university hockey scene but it was just that one year of intervarsities in terms of my university caps", he says. Again, his calm character is clear from his answers.
The Trinity links abound in this Irish squad, with teammate and fellow defender Conor Harte another Trinity graduate heading off to Rio, as well as team manager Stephen Barry, who also works as the team's strength and conditioning coach. The trio returned to their alma mater for the friendly against Canada, which ended in a 2-2 draw. The Santry facility drew praise from Gormley, which should encourage those at Trinity Sport looking to push forward with a number of improvements to college facilities."It's a lovely surface, and we've trained out there a number of times. It's close to the institute of sport… so it's a natural temporary home for us", he says.
The Trinity link between Gormley and Harte will do team chemistry no harm, especially as the two now have a shared history at Sandford Park, where Harte spent some time working. Mutual understanding and organisation are paramount to any defensive unit and the fact that Conor's brother David plays behind them in goal means that opponents will find themselves facing an unusually self-aware obstacle. This is the year of Iceland and the Leicester City story, where underdogs have achieved on the biggest stages, not to mention Portugal, who proved that miserly defences are back in vogue, so from a solid base Ireland can build towards big things.
Equally important, if those same sporting lessons hold, is the fact that hard graft and tireless work will always make a team very difficult to beat. Barry, the strength and conditioning coach, has a vital role in preparing the players for some energy-sapping conditions. Although August is one of the more comfortable months to visit Rio, temperatures still average about 24 degrees Celsius with humidity as high as ninety per cent, enough to force most athletes from this island out of their comfort zone. How the team cope with the intensity of the competition and the rapid-fire schedule — they play five matches in seven days — will be as important as their tactical approach to every game.
Encouragingly for the Irish team, their preparations for Rio have gone a lot more smoothly than previous international adventures. As Gormley states: "The Irish hockey community has been incredible, there was a huge show of support in 2013 when funding was at a low point and a tournament that we had worked for years to qualify for, the Champions Challenge in Argentina, we were pulled from that almost at the last minute." Just as it looked like all their hard work was to go to waste, the players were uplifted by the response of their friends and their fans. "There was a massive fundraising drive and the community really showed its backing for us and it was incredible, we raised about sixty thousand euro in a matter of days and they were able to send us over to it", Gormley recalls. The appreciation and gratitude in his voice was genuine and I thought I heard a tiny catch in his voice as he continued: "Their generosity and support has been shown again, they've helped fund programs that we need to prepare for Rio." Of course, it could have just been the connection.
The "Green Machine", as they're known, can take comfort from the fact that whatever happens they are certified history makers. Not only are they the first Irish hockey team to qualify for the Olympic games, but they are also the first Irish sports team to qualify since London, 1948. Without doubt, it's a remarkable achievement
But Gormley isn't one to dwell on history: "We're playing the top teams in the world. That's what you want to do, that's what you dream about, that's why you play. Going in as ranked underdogs, we're relishing it." This is about as excited as Gormley will allow himself to get and he quickly re-iterates: "We're going to treat it as a tournament where we will perform to the absolute best of our ability, the fact that it's the Olympics, it's not a priority." When I call him an Olympian, he chuckles: "I don't want to dumb it down, but it's another hockey tournament. We have our goals and we'll attack those goals. I want to get the balance right between being there and enjoying the Olympic games but at the same time performing as best I can."
As far as prospective Olympians go, he is very level-headed about the whole situation. That level-headedness will surely serve him well come August 6th.