Trinity sports scholar, Bohemian Football Club winger and second-year BESS student Ayman Ben Mohamed has agreed a deal to sign with 26-time Tunisian league champions Espérance Sportive de Tunis.
The Dublin club accepted an undisclosed fee for Mohamed earlier in the week and the deal was completed by Tuesday evening after Mohamed successfully agreed personal terms and completed a medical. Mohamed, having previously played for University College Dublin (UCD) and Longford in the Airtricity League, had become somewhat of a fan favourite at Bohemians this season due to his exciting play down the flanks at Dalymount Park.
An old-fashioned winger, Mohamed looks deceivingly slight but is lightning fast with his feet, boasting a footballing intelligence and ball control any player would be envious of. These attributes and his ability to beat defenders at pace with ease made Mohamed a valued member of the team this season.
ADVERTISEMENT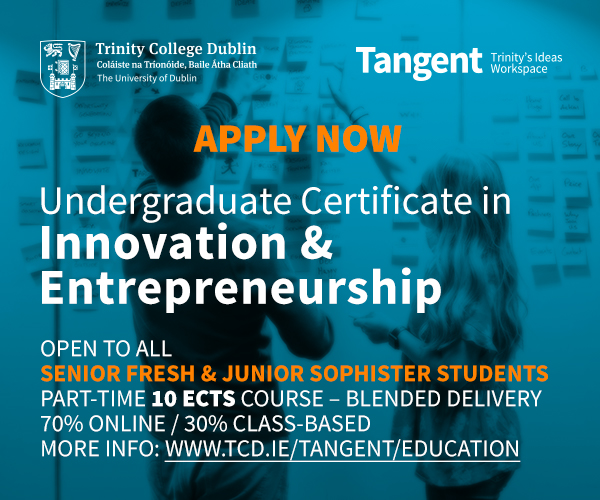 As a Trinity sports scholar, Mohamed employed his skills for Trinity's soccer club, Dublin University Association Football Club (DUAFC), during his two years in at the university. He played in the 2015 Collingwood final and was pivotal to DUAFC's defeat of UCD in the semi-final of that campaign. During his time with the club, Mohamed was called up for the Republic of Ireland under-21 home-based squad and, most recently, to the senior Tunisian squad for an African Cup of Nations qualifier against Djibouti in June.
Mohamed's senior international call up came after his name was mentioned by Tunisian press who feared that he would end up playing for Ireland. While with the Tunisian squad, Mohamed gained invaluable experience testing himself against players from the Premier League, La Liga and Bundesliga. The deserved international recognition from both Ireland and Tunisia are testimony to his performances for Longford last year, who finished sixth in the league, and also his starring role for Bohemians this season where he was arguably their best player.
In a statement, Mohamed said of his time with Bohemians: "It's been an absolute pleasure from the first day to the last and I leave with a heavy heart."
"I will never forget my time here", he continued.
The 21-year-old, who had chosen Trinity over UCD for its academic benefits, was set to go into his third year in BESS, but has now taken two years leave from his course to fulfil his contract with the club.