Northern Irish higher education has had a lot to celebrate in the last decade. The two main universities in the country are moving consistently up world rankings. Queen's University Belfast, since 2006, has been a member of the prestigious Russell Group of UK universities, and the two institutions are quickly developing a reputation for world-class research.
Participation in higher education is particularly impressive. One in every twelve people over the age of 21 in Northern Ireland is a Queen's graduate, while Ulster University (UU) has made great strides in recent years, through programmes like Step Up, in promoting wider access to third- level education. All the while, tuition fees in the North remain at £3,925.
Despite this, there is talk of crisis in Northern Irish higher education. Although an expansion of the university's campus is planned for the near-future, last year UU announced that it would cut 1,250 student places by 2018, as well as reducing staff numbers by over 200. In Queen's, 236 job cuts were announced in 2015, alongside 290 cuts to student places.
ADVERTISEMENT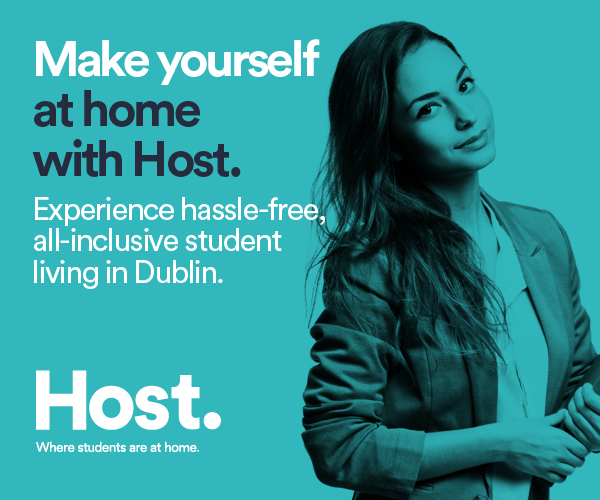 For anyone involved in higher education in Ireland, this will all be depressingly familiar. The recent cuts in Northern Irish higher education have also been a feature of the Irish sector since 2011, which has been forced to adapt to dramatically reduced state-funding. Like Northern Ireland, as jobs have been lost and departments threatened with closure, a new funding model has been debated and discussed with little in the way of progress so far.
The difference between here and the North, however, is that the latter must now deal with an uncertain future outside of the EU, following June's referendum. Having already faced staff cuts, the closure of departments and forced reductions in student numbers, Brexit provides yet another minefield for the sector to navigate.
Pre-referendum, Universities UK, a lobby group made up of the heads of the country's universities, issued stark warnings about the impact of a leave vote on higher education. They referenced the threats to university research, the 8,864 jobs supported by EU funding, as well as the £836 million such funding helped contribute to the UK economy. The sector was firmly "remain".
"What we need to be able to do is plan over the three, five and ten year period, and that at the moment is beyond our capacity"
For those in Northern Irish higher education, a vote to leave was arguably worse than the rest of the UK. With student fees stuck resolutely below the £9,000 charged in England and Wales, Queen's and UU already face numerous funding challenges competing with their English and Welsh counterparts.
Part of this comes from simply being located in Northern Ireland, which is still building its reputation as a place to study and invest in. Part of it is also student demographics. While both universities are trying to recruit more international students, who pay larger fees, the majority of students in the two universities are Northern Irish, paying the reduced fee level for local students.
The main reason however has been the persistent underfunding by the Northern Ireland executive. As such, it is predicted that by 2018/19, the funding gap between Northern Irish universities and their English counterparts will rise to £94.5 million.
The Vice-Chancellor of Ulster University, Prof Patrick Nixon, described the difficulties that come with "yo-yo budgets" that fluctuate year on year. Speaking to The University Times , he said: "What we need to be able to do is plan over the three, five and ten year period, and that at the moment is beyond our capacity."
Describing the need for a resolution on funding as "urgent", Nixon referenced the backdrop of Brexit: "We have to make that decision in light of what's going to be a very difficult, financial complex for both Northern Ireland and the UK government, and investing in skills and investing in graduates is perhaps one of the most significant elements of drawing in foreign direct investment and growing our own local economy."
It was former Minister for Employment and Learning Stephen Farry who both vocalised the funding crisis in higher education and who, at the same time, oversaw the cutting of the two universities' budgets by £8 million. Speaking to The University Times , Farry said: "I was very reluctant, and I was very clear that the cuts I was passing on were ones I was making against my will."
"The issue is whether people are actually prepared to make decisions on funding and allocate the resources to universities to make up that gap, and at this stage we don't see substantive evidence of that"
In terms of the decisions his successor, Simon Hamilton, who, as Minister for the new Department of the Economy, is now responsible for higher education, will have to take, Farry is frank: "I suspect at the very worst-case scenario that we'll probably see some sort of stand-still situation, but the difficulty there is that the current situation as we find it today isn't sustainable."
While Farry was happy to publicly warn of the unfolding crisis in higher education, Hamilton has so far kept quiet on the difficulties facing the sector. Part of this, of course, is because a programme for government is currently being drawn up for the Northern Irish executive. Nixon met with the new Minister shortly after his appointment, and believes that the sector is firmly on the government's agenda: "I don't think anyone would debate, at a political level or at a university level, that you need a significant number of highly skilled graduates to deliver the economic ambition to Northern Ireland."
Hamilton himself seems to appreciate the role of higher education in a competitive economy. In a press statement in June, he outlined the importance of the sector for the North for producing the graduates "that industry and our economy needs".
The President of Ulster University Students' Union (UUSU), Colum Mackey, suggested that this language perhaps suggested less of a concern for higher education on the part of Hamilton than of his predecessor, Farry. Speaking to The University Times , Mackey said: "Higher education has now been put in a portfolio and coupled with the economy and to some extent it shows the view that the executive has taken that higher education is a pipeline for graduates rather than something that should be invested in for the public good."
"It's a reflection almost of the value they place on higher education", Mackey said.
Securing the power to reduce corporation tax for the Stormont executive is one of the flagship policies of the Democratic Union Party (DUP), to which Hamilton belongs. Their pre-election manifesto, which gave considerable space to the pledge on corporation tax, has significantly less room for higher education, except committing the party to the rather vague promise of keeping "university fees at a level that will keep University places affordable". This could perhaps come back to haunt the Minister if the introduction of loan schemes or a significant increase in fees is called for to solve the funding crisis. Sinn Fein, for their part, promised to "ensure Universities are funded to deliver the skills demanded by the economy", though no explanation is provided of how this might be done.
Queen's University Students Union President (QUBSU), Seán Fearon, speaking to The University Times , said these "vague" commitments leave higher education in "uncertain territory".
"I'm not saying we charge £9,000, but I think that what we say is that we need to open up the debate again about how we fund it"
Yet many doubt if a reduced corporation tax can co-exist with the current funding structure for higher education. Mackey questioned how sensible it was to cut corporation tax while also failing to invest in higher education: "It doesn't really make sense to cut your corporation tax and then cut your skills base at the same time, because the two need to work together if you're going to attract the high quality jobs that they're looking to."
Nixon agreed on this point: "If you're going to have reduced corporation tax, and you want to get inward investment, then you've got to have a set of infrastructural pieces in place, one of which is a skilled workforce and a provision of highly-skilled graduates that meet the needs of potential companies coming in."
It is not as if there hasn't already been an attempt to address the funding crisis. Farry, during his spell as Minister, produced a report called "Securing a Sustainable Solution for Higher Education in Northern Ireland: An Options Paper". In many ways similar to our own Cassells report, it suggested three models for funding higher education – increased state investment, increased student contribution, or a mixed model of state investment and student contributions.
These options, Farry says, all require political decision-making. But, he says, "the issue is whether people are actually prepared to make decisions on funding and allocate the resources to universities to make up that gap, and at this stage we don't see substantive evidence of that".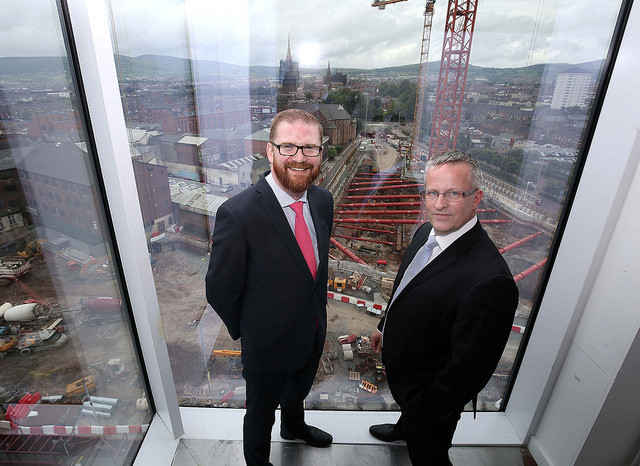 In July, the BBC revealed that Queen's have called for an increase in student tuition fees in an internal policy document submitted to the Northern Ireland executive's programme for government. This caused something of a stir at the time, and placed the issue of fees back briefly on the public agenda.
Fearon said he was disappointed that the university hadn't taken a more "progressive stance".
Queen's is not the only institution, however, that believes an increase in fees might be the solution to the North's funding woes. Speaking to The University Times in March, Principal of Stranmillis University College, one of the North's two teaching colleges, Dr Anne Heaslett, said that an increase in fees must be considered: "I'm not saying we charge £9,000, but I think that what we say is that we need to open up the debate again about how we fund it." An increase in tuition fees can't be excluded as a possibility, she said.
Both Queen's and UU have been quite successful in adapting to the funding constraints imposed by the executive's budget cuts, and their balances sheets for July 2015 were healthier than some Irish universities. Queen's posted an operating surplus of nearly £15 million last year, while Ulster's amounted to £8 million. Both universities, however, in their financial statements, refer to the challenges of operating in an environment where future state funding is insecure.
The necessity for some form of stability, speaking before the Northern Irish Assembly elections, was highlighted by Heaslett: "We would want to see some thinking around the policy and how it's made sustainable and get into a situation where we've got a period of stability and some clarity around direction."
Unlike the rest of the UK, Northern Ireland has so far staved off the introduction of larger fees for undergraduate students, which have increased to £9,250 in some universities. While such an increase might act as a relatively straightforward solution to the funding crisis, the student movement have continually pushed for increased state investment and free education as an alternative.
Farry's report seems to rule out, however, the removal of fees, which would be estimated to cost £116 million
While acknowledging the funding difficulties faced by Northern Irish universities, Fearon described Queen's financial position as "strong", and accused the university of using government cuts as a "smokescreen" to implement their own cuts.
These cuts, according to Fearon, have had a detrimental impact on students. Fearon cites the decision, now reversed after student pressure, to cut mental health funding in the university by £37,000. The decision led, according to Fearon, to counselling service waiting lists of up to six weeks. Such a situation, he said, was "unacceptable".
Teaching unions have been equally adamant that an increase in tuition fees is not a solution. Speaking to The University Times , the Northern Ireland representative for the University and College Union (UCU), Katherine Clarke, set out her firm opposition to an increase in tuition fees: "We should perhaps be looking at a business graduate tax, rather than making individuals themselves come out of university with huge amounts of debt." This is an idea becoming increasingly popular among mainstream political parties across Ireland, raised by the Green Party at the last Irish general election.
Farry's report seems to rule out, however, the removal of fees, which would be estimated to cost £116 million. The report, which doesn't recommend any particular option, does say that free fees would not be "viable", given the costs involved, and would fail to close the funding gap with England.
It will be up to the new Minister, Simon Hamilton, to see if he agrees. For the student movement, only one decision is acceptable. "They will face the consequences from it", Fearon warns, if an increase in tuition fees is implemented: "From civic society, from trade unions, from the voluntary sector, from some businesses and obviously from the students movement, which is 200,000 strong."