A cloudy Dublin day was the scene for the members of the New York Police Department (NYPD) American football team, who came out easy winners on Sunday over a Trinity team that included players from UCD, the Louth Mavericks and the North Kildare Reapers.
The American visitors were gifted some typical Irish summer weather which was complemented further by the presence of several quite stereotypical Irish mammies, who could be heard during the afternoon voicing their confusion over the start-stop nature of the game and its hard-to-grasp rules.
Those in attendance who had a better understanding of the sport could see that the game was a something of a one-sided contest with the large majority of play taking place within Trinity's half and a final score of 0 to Trinity and 46 to the NYPD.
ADVERTISEMENT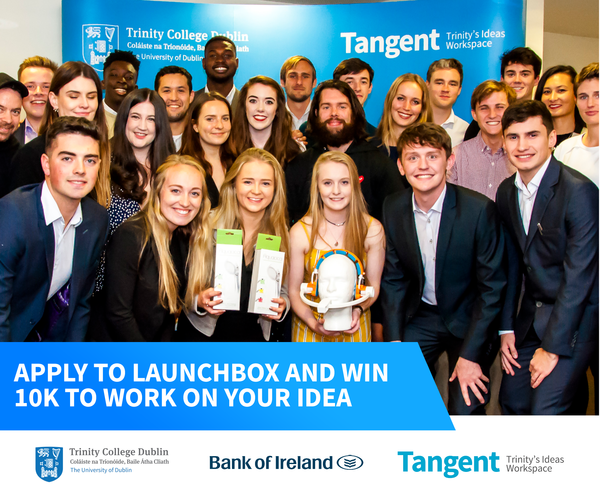 The NYPD team consisted of officers and supervisors who were all overwhelmingly larger than their student counterparts, and they displayed muscles that would not look out of place in the NFL, the highest tier of professional football in America.
Despite their inferior size, the students gave their all and remained optimistic throughout, but the NYPD showcased time and time again what they do best, which is successfully chasing and then tackling a running criminal/player to the ground. Some NYPD officers were so big that Trinity players without the ball – quite understandably for their physical well being, and in order to save trouble for the ambulance workers on scene – opted to run away from them rather than engage into confrontation or blocking.
In a sign of just how special this game was, the final touchdown of the match was scored, not by one of the athlete, but by Ceejay McArdle, NYPD's honorary captain. Ireland's youngest Garda, three-year-old McArdle, described as "Castleblayney's youngest Garda recruit and cancers worst enemy", was diagnosed with leukaemia in September 2014 and will be going through treatment until January 2018.
This was the first time that Trinity had the chance to face international opposition in over four years, and Trinity's captain, Ola Bademosi, who is in his fourth year on the team, spoke to The University Times afterwards about what the game meant for the club.
"Since I've been on the team we haven't got to face any American opposition or any international opposition until now, so it's a big deal for us right now. We are just trying to move forward as a club and get our name out there", he said.
"We didn't expect the match to be any closer than that, but we were very optimistic. We thought we could have had a chance realistically. Our main objectives were to keep the score low and at least try to get a score as well".
Bademosi and club secretary, Conor O'Dwyer, have shown their ambition for the club to progress by organising a match against such prestige opposition, and they are now looking to push on and achieve an ever greater standard of play and competitiveness for next year.
"We need a coach that's what we need. We don't have an offensive coach. We only have a defensive coach at the moment", Bademosi explained.
"Pretty much all the players coach each other at the moment, and that's how it has been since I started, so we have tried to keep that same tradition going along. But this year we are trying to get a coach in, because it's my final year and a few of the other guys are in their last year or last two years."
Bademosi was open to admitting that although he has asked for financial help from DUCAC, and they have been very "helpful and supportive", they are still just trying to find the right guy for the job, and that would likely only be on a voluntary basis.
The NYPD team is a very high-quality, semi-professional club, as the final result showed, and they train for about six hours a week and play in the National Public Safety Football League, which is comprised of other public agencies such as fire departments and law enforcement. The club generate revenue from ticket sales and fundraising drives which they selflessly put towards supporting the widows and children of fallen officers.
Kevin Ulrich of the NYPD offensive line explained to The University Times that, like any American group, the NYPD team consists of a lot of Irish members: "On this team I'd say over half are Irish."
"We do have a lot on the team, we have a Ryan, a Sullivan a Shanahan, so yeah there is a lot of Irish on this team. A lot, a lot. Speaking of Irish, this gentleman here is Irish", he stated, pointing to a teammate close by who offered slightly dubious Irish links: "My first name is Seán, so that makes me a little bit Irish."
The team has been going out in Dublin, and they were eager to find out "who won the… Kerry county match." On learning that Dublin won, Ulrich face lit up: "Dublin won?! Aw sick! Yo Paddy, Dublin won! Dublin won the match. I'm so excited! Aw, yes!"
While enjoyable for both teams, the game made for a successful day in the history of Trinity College Dublin American Football, with the NYPD team providing an invaluable experience and advice to a club that is eager to push on to the next level.