Trinity Sport has announced an expansion to the student athlete scholarship programme to support to a broader range of students, including a "Podium Scholarship" worth up to €9,500, in keeping with the action plan outlined in their new Strategy for Sport.
In a statement, Trinity Sport explains that the scholarships are "designed to match the unrivalled high level of academic experience available at Trinity College, ensuring that talented and committed student athletes are fully supported during their time studying here." There are now four discrete categories of sports scholarships available, making it easier for athletes to apply to a programme suited to their needs and appropriate for their ability.
The first category is the "Academy Sport Award". Worth up to €1,000, the package includes specialist strength and conditioning support and media and marketing training. The fact that even athletes on the entry level package receive media and marketing training shows just how seriously Trinity Sport are taking their commitment to develop talent and is a welcome statement of intent.
ADVERTISEMENT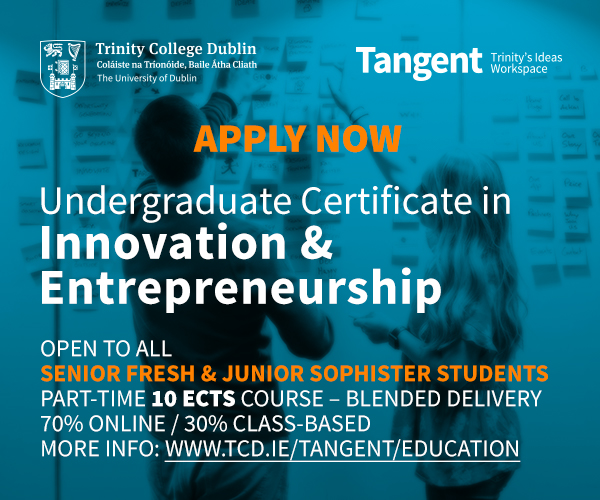 The second category, the "Athlete Development Scholarship", is worth up to €2,800 and includes a battery of tests to ensure athletes stay in peak condition, including physiological analysis, functional assessment and cardiac assessment. As balancing training with college commitments can take its toll, especially during the winter months and the build up to exams, this package also provide lifestyle support and sports psychology workshops for a holistic approach to athlete development.
The "Performance Scholarship" is worth up to €5,000, including financial support of €1,000 to cover training, travel and athlete expenses. This package contains all of the supports available in the first two packages as well as a "free sports massage". It's also worth mentioning that all the scholarship programmes come with anti-doping advice, which will hopefully preclude any repeats of the Russian experience at Rio.
Worth up to €9,500, the final programme, the "Podium Scholarship", is aimed at elite and world-class athletes such as former scholar Natalya Coyle, who recently competed at the Rio Olympics. Again it contains all of the perks from other programmes as well as €3,500 in financial support, making it very appealing to athletes performing at the highest levels. By way of comparison, while UCD's Elite Athlete programme includes many of the same supports or similar, it is worth is just €3,000. This financial support can be used "to offset the cost of fees, accommodation, or used as a bursary" according to Trinity Sports's website. The standard UCD Sport Scholarship provides financial support based on an assessment by the college.
One of the stated aims of Trinity's Strategy for Sport, launched earlier this year, is to provide appropriate scholarship packages to out-compete other universities in attracting and retaining top talent. While it is far too early to tell whether the initiative will be a success or not, the scholarships are certainly comprehensive and hold up admirably against Trinity's colours rivals.
Sports scholarships are awarded annually in September/October and are open to coming and incoming Trinity students that are of regional, national or international standard in their sport and agree to represent Trinity in competitions.