When, in 2014, Provost Patrick Prendergast said that he wanted to turn all students into entrepreneurs, his comments were inevitably greeted with a combination of derision and amusement. Yet the Provost hasn't been deterred and signs of this new entrepreneurial spirit in Trinity have been obvious since then.
From the opening of the Blackstone Launchpad programme in the Berkeley Library in February, to the closure of the Hamilton Restaurant to make way for a "student incubation hub", the Provost has succeeded in creating numerous startup spots around campus, but these have been criticised for taking priority over other vital projects, like student spaces.
The problem is that for a long time it seemed as if Trinity's entrepreneurship ambitions would be limited to "incubators" and "accelerators" dotted across campus and beyond, with no real thread connecting them and with very little to offer the average student. So the news that Trinity is to hire a Chief Executive Officer, who will be responsible for connecting these disparate projects into a new innovation and entrepreneurship hub, offers hope that a renewed focus on entrepreneurship will not push other college projects down the agenda.
ADVERTISEMENT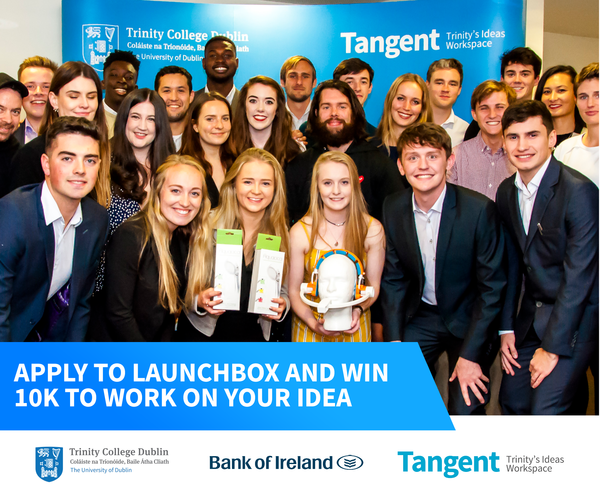 This is not to say that the removal of valuable student spaces is price worth paying or even that all students see some value in becoming an entrepreneur. Plainly, many don't. But the hiring of someone with the sole responsibility for developing an entrepreneurship vision for the college means that at least there is a strategy in place to realise Trinity's ambitions.
Trinity has already proved its success in producing entrepreneurs, with its graduates founding more companies than any other university in Europe. When Dublin's startup culture is already so well developed, no one could criticise Trinity for wanting to be the engine behind it. Indeed some Trinity students have already began to somewhat justify these new incubators with displays of innovation and entrepreneurship.
To develop on these results and convince the doubters, the innovation and entrepreneurship hub will require someone to lead it who is dedicated and experienced, and not to get in the way of other vital projects, or force all students to become entrepreneurs. If the Provost is actually dedicated to giving students the opportunity to become more entrepreneurial, at least he seems to be going in the right direction.