Trinity's first annual survey of postgraduate students has revealed that 32 per cent of postgraduates are self-funded. The report noted funding for research students to be one of the key areas that needs attention.
A draft of the Postgraduate Research Survey Report 2015/16, obtained by The University Times, found that 55.5 per cent of students from the Faculty of Arts, Humanities and Social Science were self-funded, while 26 per cent of students from the Faculty of Health Science were self-funded. Only 10 per cent of students in the Faculty of Engineering, Mathematics and Science were self-funded.
Only 26 per cent of research students completed the online survey. Of the 445 responses, 87 per cent were PhD students, while 10 per cent were MSc students.
ADVERTISEMENT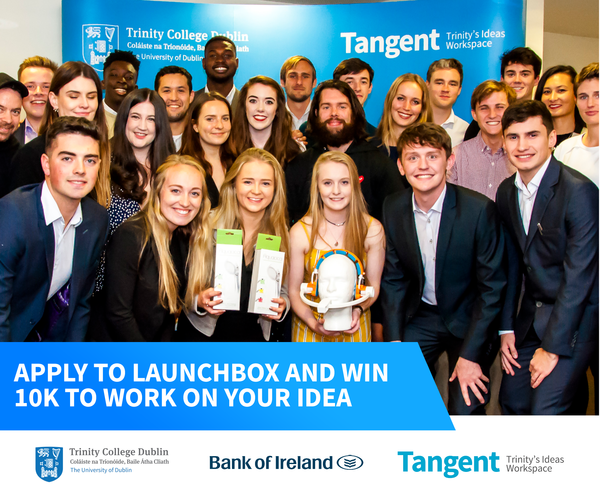 The report highlights "improved communication strategies to the information needs of students with respect to external and internal funding opportunities" as an area that requires further attention.
The report was developed following the Trinity's Annual Quality Report in 2014, which noted the absence of any evaluation of the university's postgraduate students. The Quality Office, with the cooperation of the Graduate Students' Union (GSU) piloted survey questionnaires with graduate research master's and doctoral students in November 2015.
The questionnaire contained 22 questions addressing four key areas, including funding, overall satisfaction, professional and skills development and experience of the postgraduate research programme.
Speaking to The University Times, President of the GSU, Shane Collins, commented on the significance of the survey: "We need to get a self-evaluation of the situation that the students are facing, so obviously significant amount of limitations to a survey of this design, particularly because of the limited response rate that we've had."
"It's still important that we can see the type of areas that need development on, and the type of issues that students are facing, the research students", he added.
As part of the survey, research students were asked to comment on positive aspects of their postgraduate experiences. Only three per cent of the 445 responses commented on funding being a positive aspect. One student, quoted anonymously in the survey, called for an increase in stipend funding for postgraduate students "to minimise need for additional part time work".
However, other respondents praised the postgraduate degree experience in Trinity, highlighting the "availability of funding for attending conferences, ability to get paid for teaching outside funding, attendance of additional training and funding allows for the exploration of interesting technical problems without having to be distracted".
Those completing the survey questionnaire were also asked to suggest improvements. Many of the respondents sought more funding opportunities, as well as financial support for attending conferences outside Ireland. They also suggested that College could provide more work opportunities within the university.
Another respondent called on Trinity to make it clearer what research students needed to do when the approaching the end of their studentship funding. Such funding is provided by Trinity to some postgraduate students to support them in their research.
Respondents also addressed the teaching wage of postgraduate students, calling on Trinity to recognise that teaching assistants "work more hours than merely those in which they're in the classroom, and better pay accordingly". Other comments stated that teaching assistants should be better paid for their work, rather than "below minimum wage".
The largest proportion of funding for engineering, mathematics and science students was Science Foundation Ireland (SFI), who funded 34 per cent of students, with 15 per cent receiving Trinity studentships funding.
While over half of arts, humanities and social science students were self-funded, 17 per cent received Trinity's studentship funding, compared to 19.2 per cent of health science students.
Engineering, maths and science students received significantly more in stipend funding than students in other faculties. 67 per cent of students received between €15,000 and €20,000, compared to 20 per cent of arts, humanities and social science students and 31 per cent of health science students.
The survey also found that while 16 per cent of students taught as part of their funding obligations, 44 per cent of students taught independently of their obligations. This figure was highest among engineering, maths and science students, of whom 62 per cent taught despite having no obligations to do so as part of their funding agreement.