The number of senior management staff employed by Trinity has increased by 42 per cent since 2012, The University Times has learned, compared to an eight per cent increase in all staff across the university.
The average salary for senior management, according to Trinity's Human Resources Annual Report, obtained by The University Times, was €103,000. As of April 2016, senior management staff in Trinity may be placed on a salary scale anywhere between €95,000 and €107,000.
In an email statement to The University Times, the Director of Human Resources, Kate Malone, said that "the number of senior management posts in Trinity is low for an organisation of this size". Between 2012 and 2016, the number of senior management staff increased from 55 to 78. Malone pointed out that this was a small increase in a university with over 3,000 employees.
ADVERTISEMENT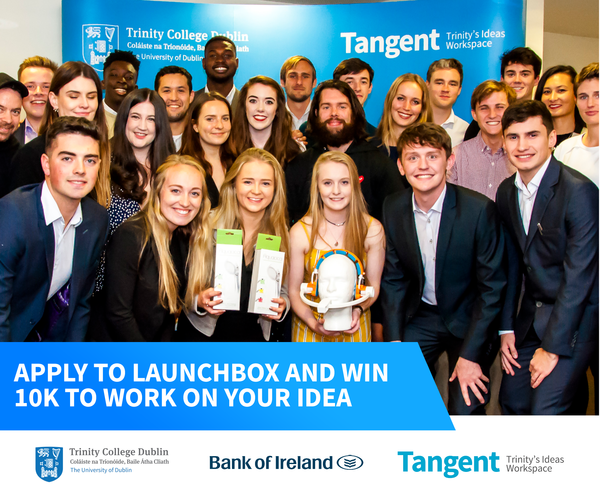 Malone attributed these increases to new managerial posts in research centres like the Centre for Research on Adaptive Nanostructures and Nanodevices (CRANN) and the Advanced Materials and BioEngineering Research (AMBER) centre. "These posts are essential in delivering Trinity's research programmes and are instrumental in securing funding and opportunities for research within Trinity", Malone said. During the last five years, there have been 10 new people hired across Trinity's research centres, while 14 were hired across Trinity's administrative divisions.
Trinity's staff has increased by 230 since 2012, rising to 3,026. There are currently 801 academic staff in the university and 734 research staff. While both have increased in the last five years, with academic staff rising by six per cent, the number of research staff employed by Trinity has grown by 27 per cent.
Over the last five years, Trinity's emphasis on research has increased. In 2011, the Trinity Biomedical Sciences Institute (TBSI) opened, while since 2013, both AMBER and CRANN have grown, supported by funding from Science Foundation Ireland (SFI).
While staffing increases have occurred overall, in some areas of college the number of staff has declined. Since 2012, the number of staff working in buildings and services has fallen from 417 to 392, while the number of library staff also fell by 4 per cent to 106. One of the largest declines was in the number of technical staff, which in the five-year period fell by 10 per cent, from 150 to 143.
Commenting on these staffing declines, Malone referenced the reduced state funding universities have received in recent years. "The University has not been in a position to replace posts on a like-for-like basis as staff retire", Malone said, adding that Trinity has "prioritised and reconfigured services provided by support staff".
New and updated IT services have been introduced to support "administrative processes", Malone said, and "there are some tasks that are now carried out using this new technology". This reduction in support staff has led to a reduction in the ratio between them and academic and research staff. There are currently 0.97 support staff for every one academic or research staff within the university. Commenting on this change from 2012, where the ratio was as high as 1.09, Malone stated that a one to one ratio is comparable to international standards.
Malone also emphasised that priority has been given to the hiring of academic staff, despite "limited" resources: "This provides benefits including improving staff student ratios, attracting world-class academics under the Ussher programme, investing resources in emerging disciplines and ensuring resources are available so that new programmes can be offered to students."
Since 2012, 10 new professors were hired, alongside 15 additional associate professors. The number of assistant professors within Trinity, however, has only increased by two since 2012.
While the largest salaries are found among senior management, the report also reveals that the average wage paid to academics was €77,000, compared to the average salary of €57,000 for staff across the whole university.