For most students, four years of participation in a college sports club or society is impressive. Five or six years is unusual, seven is rare. But eight whole years involved in a student club or society is essentially unheard of. At least, it was unheard of, until we heard this year that Clare Stead, last season's captain of the Dublin University Ladies Hockey Club, will enter an unprecedented eighth season as a player for the club.
Stead, who studied four years of earth science and is now in her fourth year of a PhD in geology, was adamant last season that she would be retiring her Trinity hockey kit at the end of the academic year after seven years with the club. But now, back again for the eighth year, she finds herself going through the motions of a pre-season schedule and back around her second home: Trinity's sports centre in Santry.
"I made a big deal during the whole year [last year] that it would be my last year and that really came back to bite me," Stead told The University Times.
ADVERTISEMENT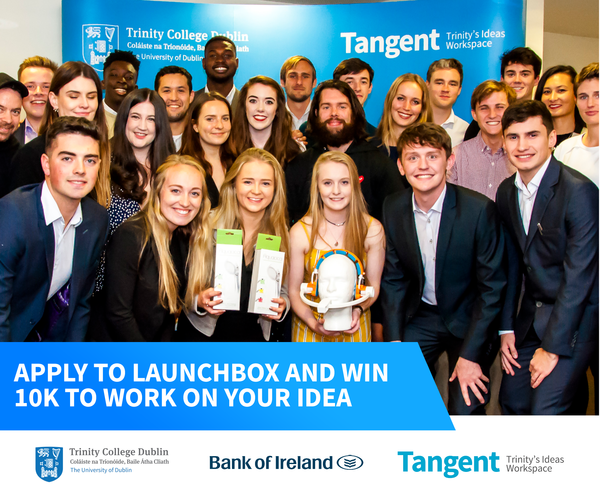 "I thought it would be the right year to end on as club captain, and also there were a lot of my friends leaving at the end of the year. Because I'd been there so long, already there was always jokes, like my team for two years had been calling me granny."
Despite Stead's insistence to her teammates that last season was definitely to be her final one in Trinity hockey, Stead admitted to The University Times that she didn't get the reaction she was expecting after a sensational return during pre-season. "They weren't as surprised as I thought they'd be. I guess I was the only one I was kidding when I was saying that I was going to leave", she said.
"I guess I was the only one I was kidding when I was saying that I was going to leave"
Stead's return to the club is undoubtedly linked to the huge social aspect to the club as she admits that for her "the level of hockey has never been the draw" and that she "was never looking to play at the top tier in Ireland", but she also attributes her decision to come back to another factor.
"I try and tell myself it was a financial decision as well," she laughs guiltily, clearly aware that she is lying to herself. "Because I don't need to invest in a whole new kit for one season, because I think I will only be in Dublin for this last season and then I am going to move away. So I tell myself that investing in a whole new kit for a new club just for another year didn't make any financial sense. So I thought I'd stick it out here for another year."
Her longevity within the club has set up a quite unusual situation now, as it means the majority of incoming freshers, potential teammates for this season, were still in primary school learning their long division at the same time Stead was signing up to the club and experiencing her first Freshers' Week in 2009.
"Yeah," she laughs, "We worked that one out last year and that was an interesting thought to think about. I mean, it's weird when you think about it in those terms, but I mean obviously when they have come up to college you don't just see an eight year difference. I think it's different when it's on a team level as well, it's not like I'm just hanging out with a group of freshers!"
Stead is not the only one in her family to serve in the club for longer than usual though. Stead's brother David, despite the fact he is about to graduate and take his place in a master's in University College Dublin (UCD) for the academic year, is beginning his fifth year playing for the Trinity Men's team. David is taking his so-called "years of grace" for Trinity's hockey team, which means he is allowed to play up to two more seasons for the club – with permission from the club – despite having graduated from Trinity. With 13 years of Trinity hockey experience between them, evidently the Stead's are not ones to do things at half-measures.
"Because I'd been there so long, already there was always jokes, like my team for two years had been calling me granny"
By the end of the year, Stead will have doubled the more typical time of four years at Trinity Hockey Club, but with the option of two years grace still ahead of her, could she become the first Trinity athlete to do the decade? She thinks not.
"I will not be doing the decade", is her resounding answer. "I think that's pushing it a lot. Yes, I could technically do the decade but I don't see myself in Dublin next year even if I had wanted to."
But what if, just what if, on the small chance that she is still in Dublin next year? "No", she laughs, "I think I have reached my limit, to reach eight years is bad enough in itself, to do two more years when you've left college is dragging it out a bit much".
"So definitely not. Definitely not." But we have heard those sentiments from her before. Watch this space.