RTE's new documentary, Inside Trinity, aired its first episode on Tuesday night, illuminating the ins and outs of life and study in Trinity. As reflected in the documentary, Trinity has long fascinated the Irish and tourists alike: historically, it is the oldest university in Ireland; academically, it ranks highest amongst Irish universities across a range of measures; and socially a perception exists of it as both full of the elite and full of the most privileged, whether this is true or not.
This perception of Trinity as privileged is longstanding, but in reality this may not be the case. In Thursday's episode, Lynn Ruane, last year's president of Trinity College Dublin Students' Union (TCDSU), spoke about Trinity's increasing accessibility to much of the working class. Despite the popular perception of elitism, the percentage of underrepresented groups enrolled in Trinity in 2014/15 was 22 per cent and the College Strategic Plan 2014-19 intends to increase this to 25 per cent by 2019. These groups include individuals from socioeconomically disadvantaged backgrounds, students with a disability, and mature students. The Trinity Access Programme works hard to strengthen the Trinity community and integrate students from underrepresented groups into Trinity life, a model that has since been adopted by Oxford University.
The documentary provides a refreshing insight into what Trinity looks like to outsiders. For those of us who work and study within its walls, it can be difficult to see the bigger picture – to look beyond the minutiae and see the university from a different perspective. The societies and sports clubs, weddings, classes and different communities featured in Inside Trinity evoke an image of a diverse and vibrant community that is accessible to individuals from varied backgrounds. From housekeeping staff to lecturers, the Trinity community extends beyond the traditional notion of the privileged student.
ADVERTISEMENT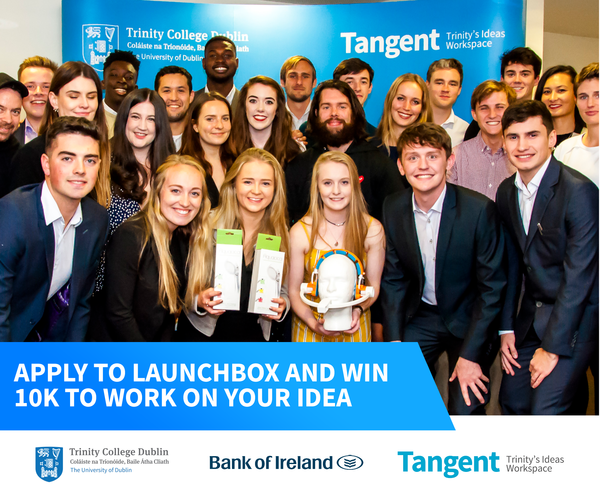 For those who don't study or work here, Inside Trinity will be an intriguing look at the workings of the university and the lives of the people here. It may even illuminate the diverse community that exists here to those from the underrepresented groups that Trinity hopes to reach.