Trinity is preparing to open a number of new student spaces over the course of the year, and has identified places in St James's Hospital and the O'Reilly building, alongside those open in the Arts Block and the Hamilton.
Speaking to The University Times, Service Director of the Disability Service, Declan Treanor, explained that by opening the spaces in the Arts Block and Hamilton early, College hopes to encourage and normalise use of the spaces by students from the off.
The room 4017 in the Arts Block was formerly used to run group sessions with the Disability Service, and was nominated by Treanor as an ideal space as it was "heavily underused". However, use of these spaces from the beginning is crucial to the initiative's success, according to Treanor: "I think that the big thing is to make sure that they are used, if they're not going to be used people will want it back."
ADVERTISEMENT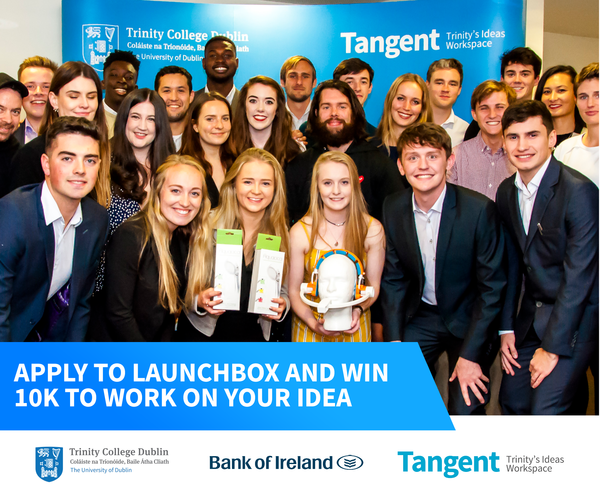 Describing the shape that the project would take, Treanor details a multifunctional space, that can both be used a space to work, or eat, but that will hopefully also be open to use by societies for events.
He elaborated, noting that some societies have difficulty finding space: "What we're proposing to do is from three or five in the day onwards people can book them for types of clubs and societies or even events or activities". This will be piloted by the Faculty Office, and will be subject to demand.
Treanor was keen to stress that the spaces are very much created to service students, given the lack of space for students in the Arts Block in general: "There's nowhere for students to go."
His hope is that they would provide "respite space" on campus, describing them as "places where you can go if you want to get out … get away from the noise".
The space is currently empty, but Treanor expects that it will begin to take shape when furnishings arrive, and when students begin to claim it as their own, and "start designing this space and using it … we want to make sure there's some nice pieces of art, or they'll put up some posters". The Hamilton mezzanine space is similar to the Arts Block space, in that it aims to provide a place for students to feel comfortable using on campus. "A space that you can go to and nobody's going to tell you off for being there", Treanor says.
In addition to these spaces, College has identified two further locations as part of their "distribution" of student spaces, to be located in the O'Reilly Institute and St James's hospital, where the existing common room will be done up. Aside from this, work is to continue on the Sun Room in the Parlour, in Goldsmith Hall, which a meeting of Trinity College Dublin Students' Union (TCDSU) council designated as a student space in 2014.
The initial project, which is sponsored by Treanor, is half-funded by Trinity College Dublin Students' Union (TCDSU) with the other half provided by the the Director of Student Services. This money goes towards furniture like sofas and tables, as well as charging points. The project was initiated last year by then-TCDSU Welfare Officer, Conor Clancy, and brought to Student Life Committee. The spaces in St James's and the sunroom however, are fully funded by TCDSU.
The sunroom project has been delayed from the plan initially proposed to TCDSU council. The original price of €77,000 meant that a more complicated system of approval had to be used, but after a cut in costs and intervention from TCDSU, Treanor and other authorities are hopeful that the project will move more efficiently toward a sooner opening.
The O'Reilly hall space has also faced delays, including some dispute with the School of Computer Science and Statistics. The Dean of Students, Prof Kevin O'Kelly, also noted these difficulties, describing the project as being "still in negotiation". However Treanor is confident that these will soon be resolved to allow the project to move ahead.
O'Kelly, however, was confident about the space in St James's Hospital, saying that it was "going very well," although admitting to some issues around access and the time the space would be open.
There are also discussions ongoing about a possible conversion of the foyer of the Nursing Building in D'Olier Street into "some social type spaces … because they've lost their cafe", Treanor says.