A new Trinity lectureship in parasitic biology was announced today at an event honouring Nobel-Prize-winning biologist and parasitologist Prof William Campbell, who completed his undergraduate zoology degree in Trinity, graduating in 1952.
Campbell was jointly awarded the 2015 Nobel Prize in Medicine alongside Japanese biochemist Prof Satoshi Omura for discovering Ivermectin, a drug that has helped to cure river blindness as well as showing effectiveness against other parasitic diseases.
Speaking at an event today in the Provost's House, Campbell quipped about the status of parasitology, stating that while he found the worms to be "wonderful" and to display an "incredible diversity", he had "no problem reconciling the fact that I love worms, and spent half my life trying to kill them".
ADVERTISEMENT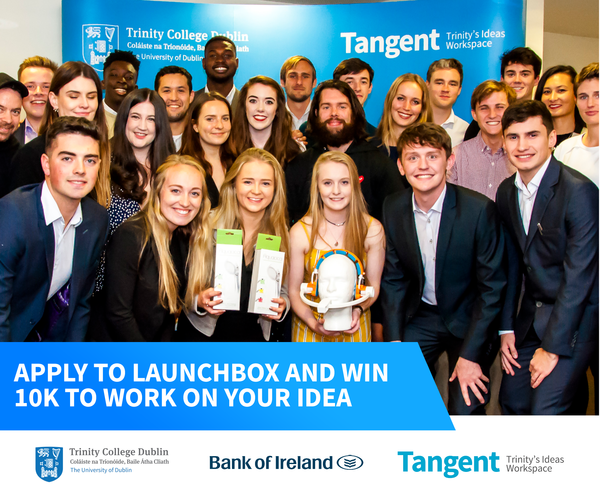 Stating that he was "happy to be here" and to "see old Trinity connections", Campbell emotionally added that there was "no other university I would rather have been to".
Campbell is the third Trinity graduate to receive a Nobel Prize, with physicist Ernest Walton awarded the prize the for splitting the atom and Samuel Beckett awarded the prize for his contribution to literature. Opening his address today, Provost Patrick Prendergast quipped: "Trinity College Dublin graduates win Nobel Prizes once every half century." Prendergast spoke of the "great celebration in Ireland" when Campbell was awarded the Nobel Prize, adding that, while many places can claim him, Trinity is one that takes "special pride in his achievement".
Speaking on the new lectureship, Prendergast stated that the best way to honour Campbell was to "honour the area of research to which he has devoted his scientific career". Professor of Parasitology Celia Holland added her hope that the new lectureship would attract strong minds that would inspire the next generation of researchers: "The next generation is everything."
Prendergast added that while working to become leaders in their field, "students must also have a sense of respect towards the world", focusing on how Campbell worked to eradicate diseases that affect those in the developing world, rather than just those that affect us. Quoting Campbell's earlier writings that "It has to be both", Prendergast stated: "[Campbell's] words should be enshrined in all universities across the world."