The Comptroller and Auditor General has expressed fears over Trinity's financial stability, according to a document submitted to the College Board on June 22nd by Chief Financial Officer, Ian Matthews. The document, seen by The University Times, states that "Trinity may run out of money to fund its day-to-day operations and to reinvest in the university" based on the recurring deficits that the college has run over the past few years.
The financial estimates for the 2015-16 year, seen by The University Times, estimate that Trinity will post a €34 million deficit for the year, with the majority of that coming from depreciation of assets, such as the university's infrastructure. Speaking to The University Times, however, Matthews stated that Trinity expects to return to an operating surplus, excluding such expenditure on infrastructure, next year.
State funding to the university has fallen such that Trinity's income is now 57 per cent non-exchequer funded. Matthews stated "if the state was to fund the university at 2011 levels, effectively we would be in surplus, and we would be in balance".
ADVERTISEMENT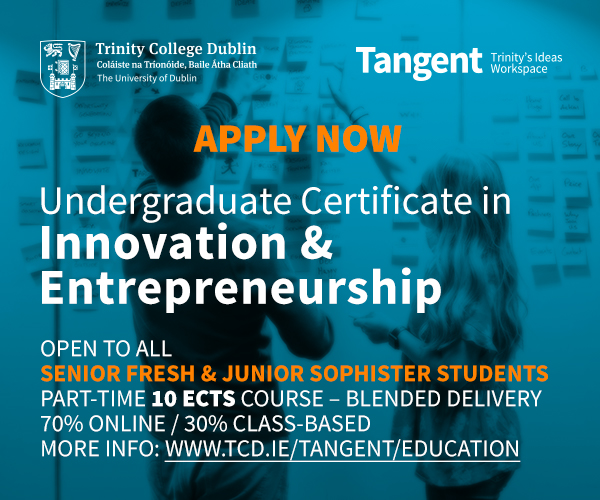 €18 million of the forecasted deficit arises due to a net depreciation of the college's assets. Matthews acknowledged that "people can argue that that's not a real cash cost, but none the less it is the cost of our infrastructure, and you have to recognise it in terms of overall financial sustainability of our organisation".
"If you don't have people funding your assets, then you have to fund them yourselves. Where does the money come from if you don't set aside an amount of money each year to provide the cash?", he continued. "If you don't keep reinvesting, you find that your infrastructure starts to diminish, and it becomes less productive to a point where, at some point perhaps a building may no longer be used in terms of its productive capacity." This is something Matthews stated that they are encouraging the Higher Education Authority (HEA) to recognise.
Trinity has invested in alternative revenue streams such as the Global Relations Strategy and Commercial Revenue Unit in order to bridge the gap in state funding: "In terms of our academic fees, our research grants, our commercial revenue, other income, they're all increasing. So the university has had a strategy to diversify its revenue stream as well as grow its revenue stream."
"We have a strategy around diversifying our research grants and contracts and increasing our relationship with industry and then our commercial revenue stream, where it has its own strategy to grow revenue streams based on the assets that we have, in terms of the library shop, the Book of Kells, general tourism activity, and all of those come back to replenish the fund that we've lost from the state", he continued.
Matthews explained that this reduction in funding from the state affects the university's core purpose: "If you say that Trinity's objectives are to have the best teaching, the best research and the best student experience, to deliver that you have to have the best academics, the best infrastructure, and the best administration, so you need resources to do that."
"When resources are dwindling you end up having a difficulty to maintain your infrastructure, to maintain your holding on to your best academics, and then your teaching and your research and the student experience starts to dwindle and then your resources fall", he continued.
Trinity has issued a Section 37 letter to the HEA, as required under legislation when a university will or is likely to incur expenditure in excess of its budget. Matthews describes the meeting with the HEA following the submission of the letter as "a very proactive and positive engagement".
"We were happy with the type of conversation that we had with them, but all we're doing is setting out the facts really, and you know we will strive to do best as we can, and we will obviously be as efficient as we can be but there's only so much one can do", he continued. Matthew added that the College does not want to substitute EU students for non-EU students, and that non-EU students require investment, and are not simply a "cash cow" for the university.
While the college expects to soon post an operating surplus, it is working off the assumption that the state grant will not be increasing soon: "I mean, in 2008, the Exchequer funded 70 per cent of this organisation. In 2015, it funded 43 per cent. So that clearly shows that the university has been very proactive in what it's been doing, but some of the challenges that are put in front of us are very frustrating, but we just have to work within the constructs that we have or the confines that we have."